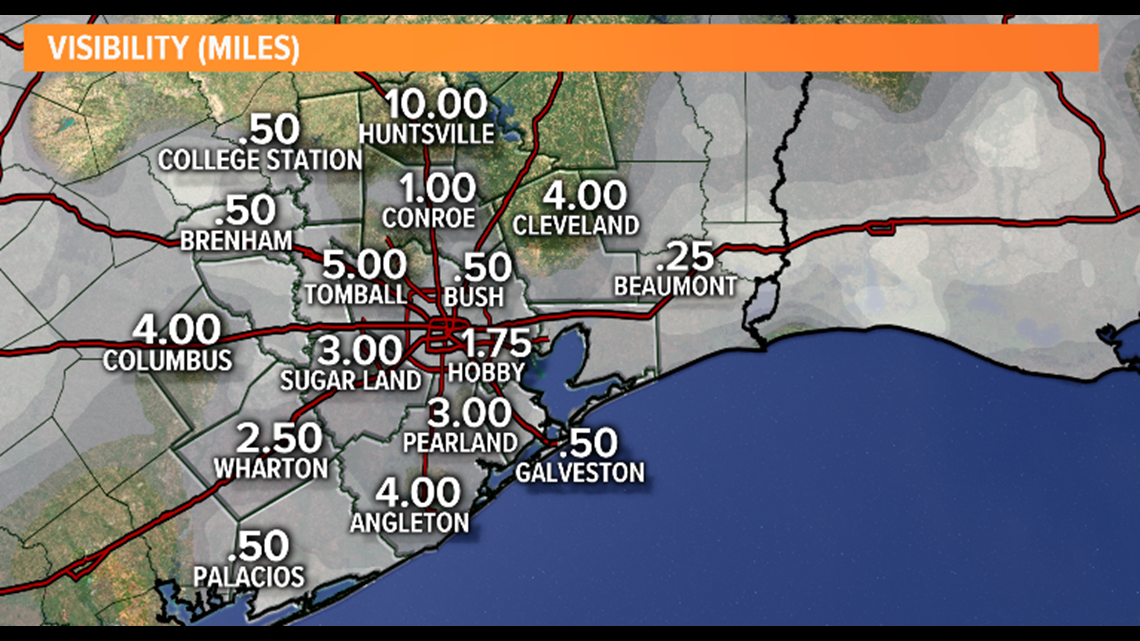 HOUSTON — The National Weather Service issued a dense fog advisory this Friday morning through 10 a.m. Overcast skies will continue throughout the day with saturated conditions. The chance for a few showers from midday through the afternoon may slow you down. They should be nuisance showers with light accumulation.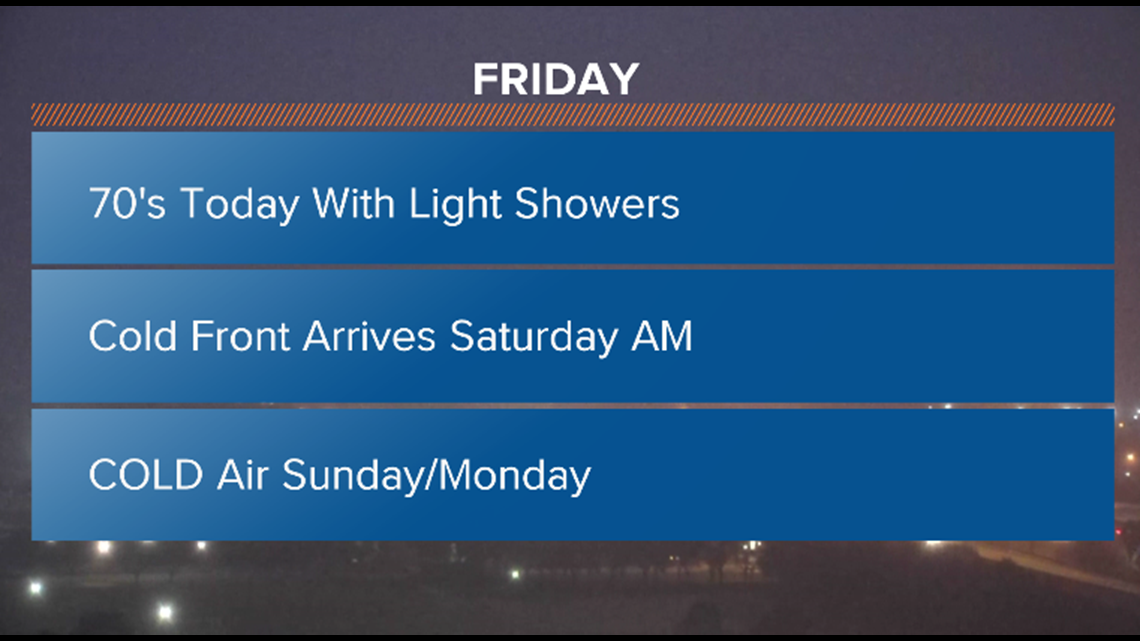 A strong cold front arrives before sunrise Saturday morning. Accumulations Saturday should be anywhere from a half to an inch and a half of rain. A few strong thunderstorms are possible. Rain should be out by 10 a.m. with temperatures dropping throughout the day!
HOUSTON WEATHER TIMELINE:

3 AM SAT - Showers/storms (cold front arrives) - 59°
7 AM SAT - Sunshine breaks out - 48°
11 AM SAT - Sunny and windy - 47°
3 PM SAT - Sunny and windy - 45°
7 PM SAT - Clear and breezy - 40°
11 PM SAT - Clear and breezy - 38°
3 AM SUN - Clear and breezy - 36°
7 AM SUN - Sunny (Marathon start) - 34°
11 AM SUN - Sunny - 45°
3 PM SUN - Sunny - 49° (High Temp)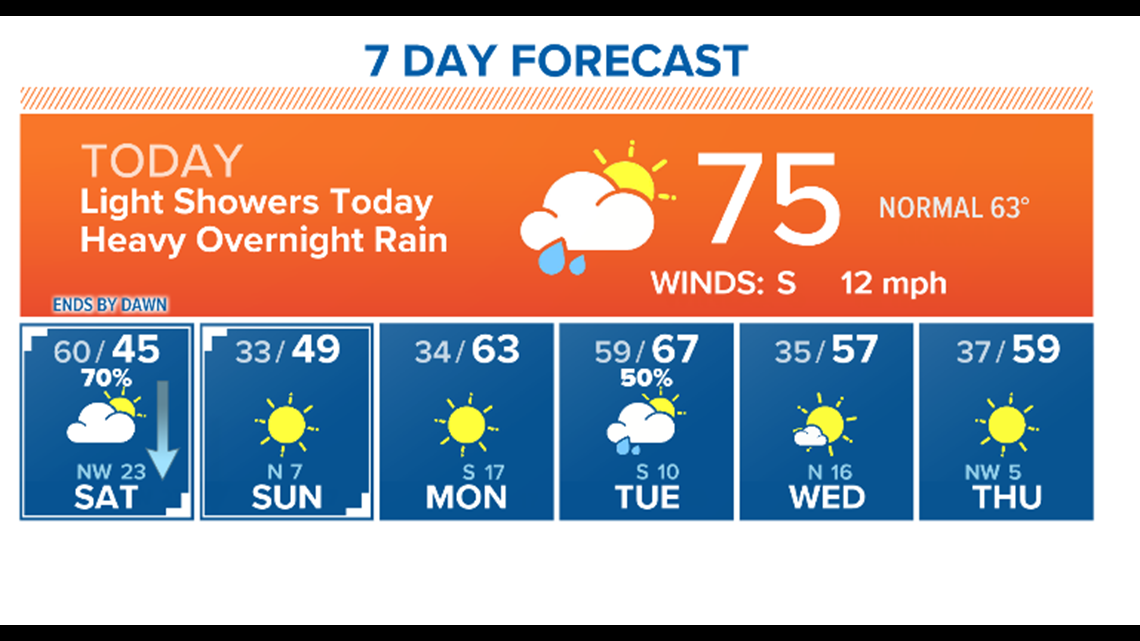 If you think we are getting in to record breaking cold territory, we are NOT. Record low today is 5 degrees, so we have a ways to go!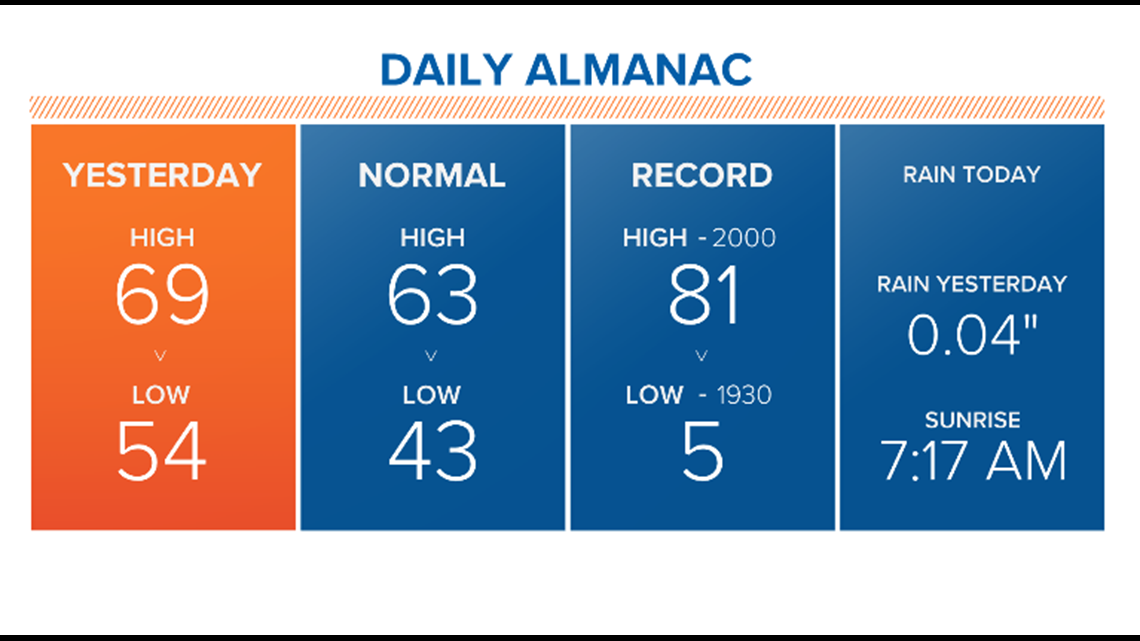 Sunday and Monday will be cold. Be prepared to layer up as we head to the weekend!