Severe weather moved through southeast Texas on Saturday, bringing with it strong storms and massive hail stones.
KHOU received videos in from Huntsville, where huge hail was falling near FM 2929 and Highway 190. The video below was sent in by Kathryn Merlet.
We also had reports of hail in Katy. This video was sent to us by Laura Johnson.
And here is hail falling in Liberty
After today, we're not done with the stormy weather. Severe storms are possible again.
The threat of storms is for mainly the midday to early afternoon hours (11am - 4pm) with a chance of seeing hail stones and strong wind gusts. Afterwards, we'll clear things out for Sunday afternoon into the evening hours, setting up for a beautifully warm and sunny Monday & Tuesday.
Storms will want to return on Wednesday, as a cold front arrives by the midday hours. We should clear out by Thursday morning, as we continue to warm up.... 90 isn't out of the question for this coming Friday.
Houston 7-Day Forecast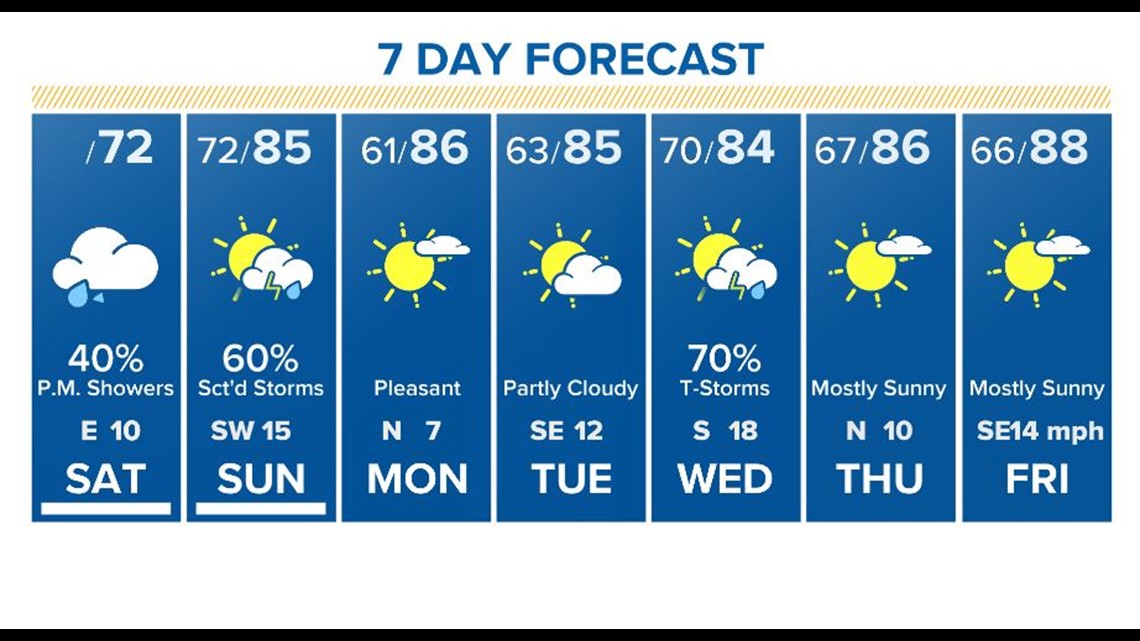 Live Houston Weather Radar