BOWIE, Texas — Updated at 8:42 p.m. Sunday with additional information from city officials.
The mayor of Bowie says she is grateful for all the volunteers and city leaders from other towns who are reaching out to help after an EF-1 tornado damaged most buildings in the town.
"Almost all the buildings have roof damage," Burris said.
Severe weather hit the town Friday night and about 200 homes were damaged and at least 50 businesses were affected.
The National Weather Service in Fort Worth confirmed an EF-1 tornado with wind speeds up to 95 mph that occurred in the area. Straight-line winds from 70 to 85 mph were also tracked in Bowie by the WFAA Weather team.
Burris said the first weather siren went off at 8:28 p.m.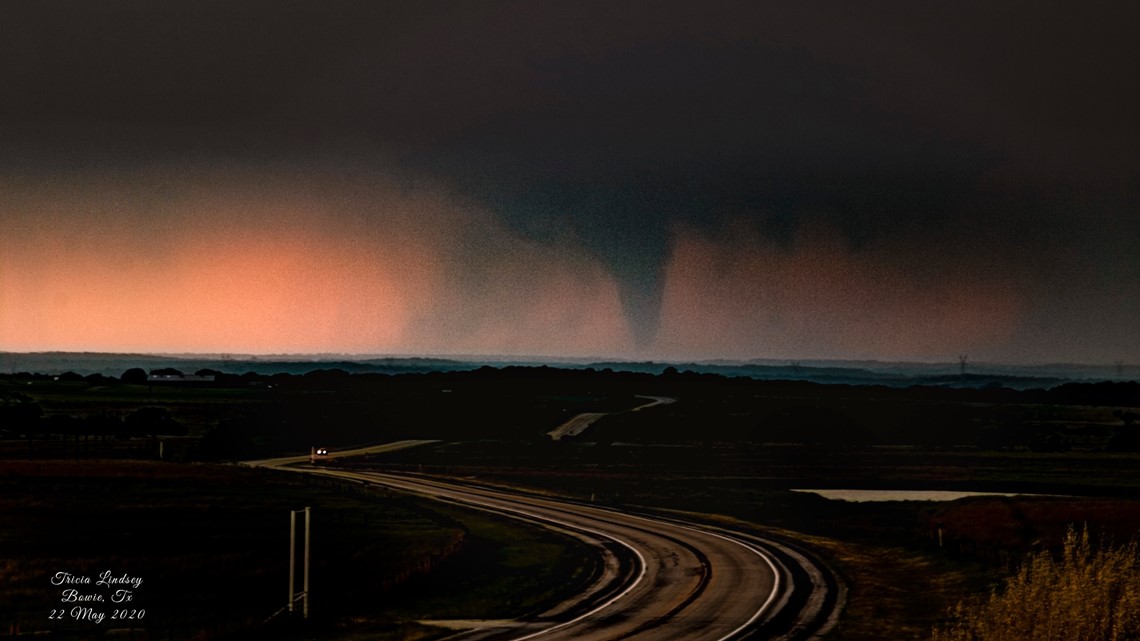 With the possibility of more severe weather in the forecast Sunday, Burris said "we will pray that it's a lot less than it was Friday night."
Almost all the buildings in the town, which has about 5,000 people, have roof damage, Burris said.
"I don't want people to give up. I want people to get the information and help they need," Burris said. "I don't want to see the downtown go away."
City managers from other towns have called Bowie's city departments to offer assistance, Burris said.
"It's amazing to me what people are willing to do to help their neighbor," Burris said.
Clay Steelman, program manager with Samaritan's Purse, said volunteers are doing debris cleanup and chainsaw work. Residents can reach out if they need assistance and volunteers can reach out to get started with helping the community. Volunteers are being accepted at Calvary Baptist Church.
Anyone who needs assistance or wants to volunteer can call 940-229-8877, he said.
Gov. Greg Abbott deployed resources to Bowie, including Texas Task Force 2 to assist with the cleanup.
"The state will work with Montague County, and any other area affected, to ensure any resources they need will be fulfilled," Abbott said.
Saturday morning, the Bowie Police Department confirmed on its Facebook page that there were no reported deaths or major injuries.
"I want to thank the superintendent for making the call last night, with just minutes before they were starting graduation, to call it off. When kids were so anxious to be able to graduate while we're going through this crisis with COVID-19," Rep. Springer said at a news conference Saturday.
The Texas Department of Emergency Management and other agencies are assisting with debris removal and electrical outages.
There are at least 400 power poles that will need to be replaced, according to emergency management.
About 25% of the Bowie Best Western's roof was ripped off, according to the fire department. A number of cars in the parking lot were damaged by flying debris, including one that was struck by the hotel's sign that came off the building.
Next door to the hotel, the Advanced Rehabilitation and Healthcare Center of Bowie suffered roof damage and flooding.
A huge billboard in the area was also knocked down.
In addition to the damage in Bowie, a cluster of thunderstorms that formed along the Red River on Friday night brought large hail and heavy rain, including flash flooding to areas.
Baseball to almost softball-sized hail fell in Clay County, west of Montague County, according to reports online.
More from WFAA: