CenterPoint said nearly 324,000 customers lost power during the storm's peak.
By Thursday at 5:30 p.m., CenterPoint Energy reported the number was down to approximately 76,683 customers in the Greater Houston area.
Entergy Texas crews are also working to restore power to thousands of customers in hard-hit Montgomery County. At 5 p.m. they said about 7,200 customers were still without power.
Here are some viewer photos and videos of the storm damage across the area.
Videos and photos
A tree fell on a car in the Trace Creek neighborhood in The Woodlands: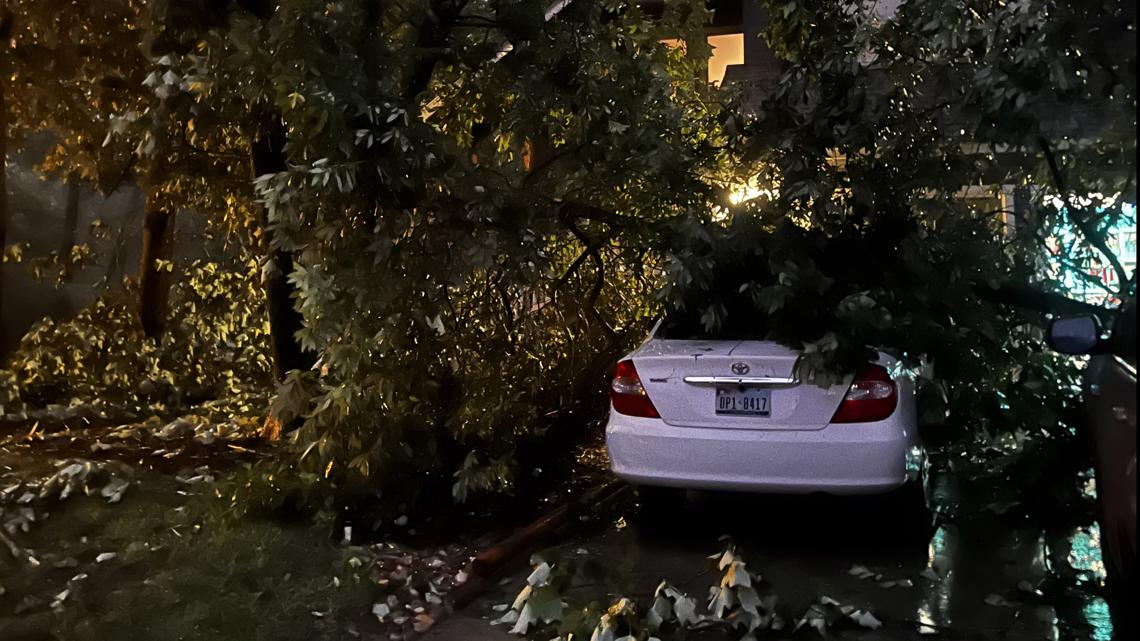 In the same neighborhood, another tree was knocked to the ground: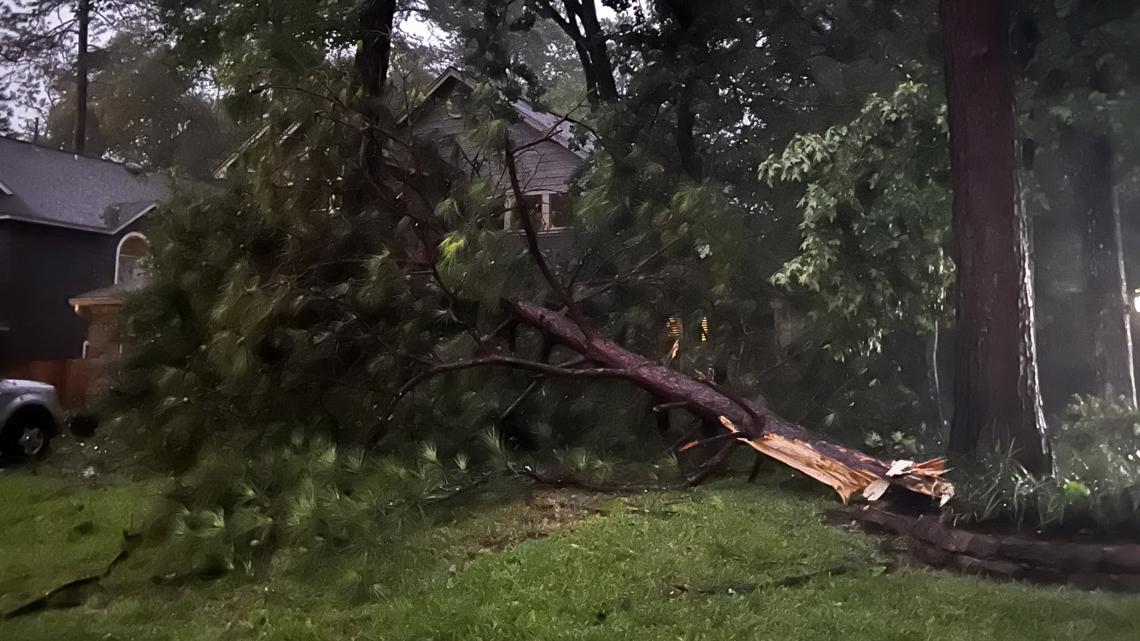 Also in The Woodlands, more tree branches were seen on the ground: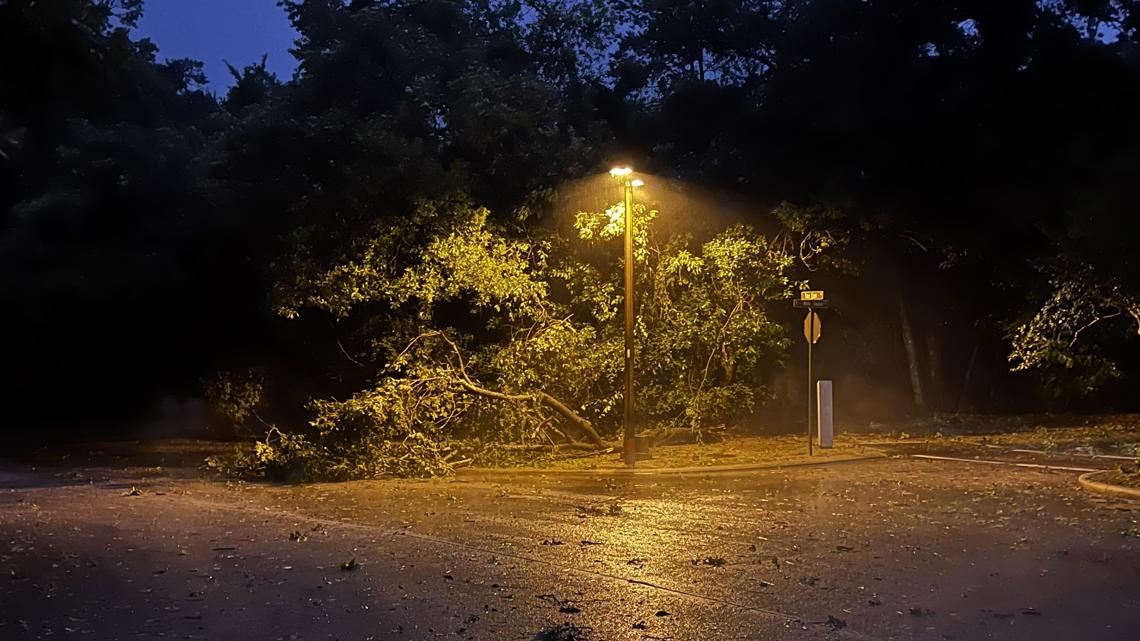 This tree was snapped in half in The Woodlands.
KHOU 11's Michelle Choi found another tree leaning up against a home in the same area. The homeowners said they also found damage to their roof.
KHOU 11 Photojournalist Scott McKenney shared videos of several large trees that had been uprooted in a neighborhood near the Spring area.
One landed on a pickup truck parked across the street while another landed on part of a home.
Air 11 flew over the areas affected by the storms to survey the damage from the wind gusts.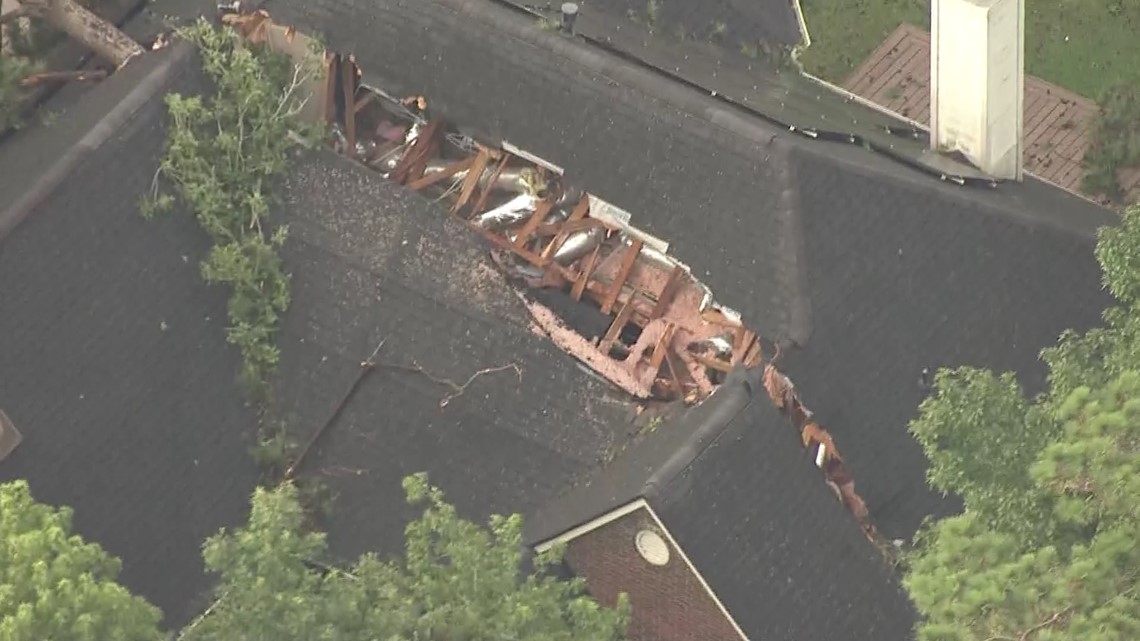 One home was nearly split in half by a downed tree. KHOU 11 Reporter Michelle Choi got a closer look from the ground. She said the homeowner told her that he, his wife, mother-in-law, and two daughters were inside when the tree came crashing through.
Wind gusts also left their mark in the Spring area after a small plane was flipped upside down at Hooks Airport.
It was a lightning show all around Southeast Texas. This was shot in Houston.
And here was the lightning in the Pasadena/Deer Park area.