President Trump received a briefing on the 2018 hurricane season from FEMA on Wednesday – and his remarks about Harvey raised some eyebrows in Texas.
The president was praising the Coast Guard for its response during last year's devastating hurricane season.
"Saved 16,000 people, many of them in Texas, for whatever reason that is. People went out in their boats to watch the hurricane. That didn't work out too well. That didn't work out too well," Trump said.
In Harris County alone, "60,049 residents were rescued by government resources, most of them from their homes," according to the Harris County Flood Control District's report on Hurricane Harvey released Wednesday.
PHOTOS: Thousands rescued after Harvey dumps record rainfall
Photos: Thousands rescued after Harvey dumps record rainfall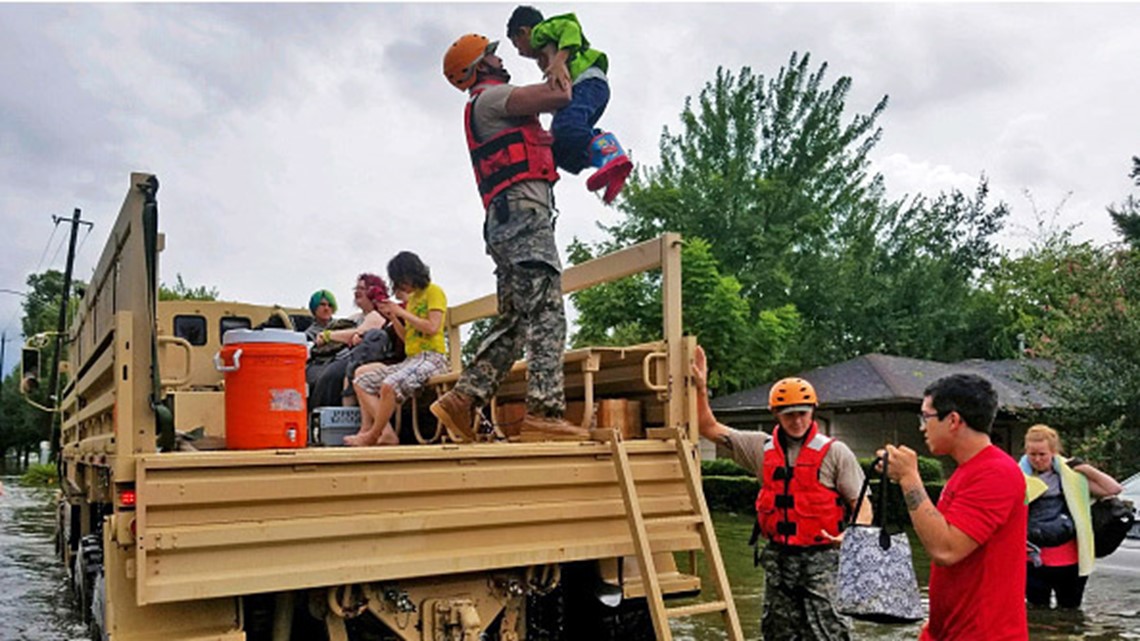 Thousands were also rescued from their vehicles.
We've reached out to the Coast Guard to find out how many were actually in boats, as the president said.
Either way, there's no doubt the Coast Guard's efforts during Harvey were extraordinary. They rescued 11,022 people and 1,384 pets across Southeast Texas, according to their report released last September.
"The Coast Guard's response to Hurricane Harvey is one of the largest our organization has seen in decades, and men and women from the furthest reaches of our service answered the call to assist others in their time of need," Rear Adm. Paul Thomas, commander of the Coast Guard 8th District said in the weeks following Harvey. "I'm incredibly proud and humbled by the resiliency of our first responders who were deeply impacted but continued to work around the clock to save more than 11,000 people in a matter of days."
The Cajun Navy and thousands of private citizens in boats joined the rescue efforts, saving countless more lives.
As for the 2018 hurricane season, President Trump says the government is ready.
"We are marshaling every available resource to ensure maximum preparation for rapid response," he said. "Disaster response and recovery is best achieved when it's federally supported, state-managed, and locally executed."
First Lady Melania Trump also appeared at the FEMA briefing. It was her first public appearance since she was hospitalized for kidney problems last month.