HOUSTON — Drought stricken South Texas saw much needed rain over the weekend as Invest 98L moved onshore.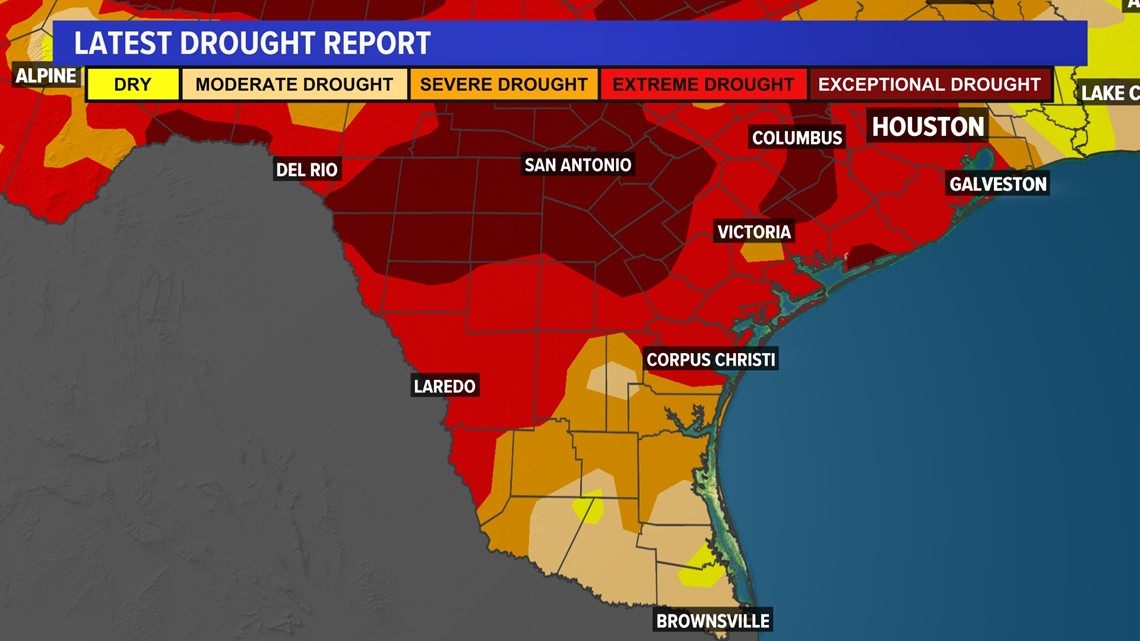 Torrential rain fell from Corpus Christi south to the Rio Grande Valley from Saturday through Sunday, eliminating severe levels of drought.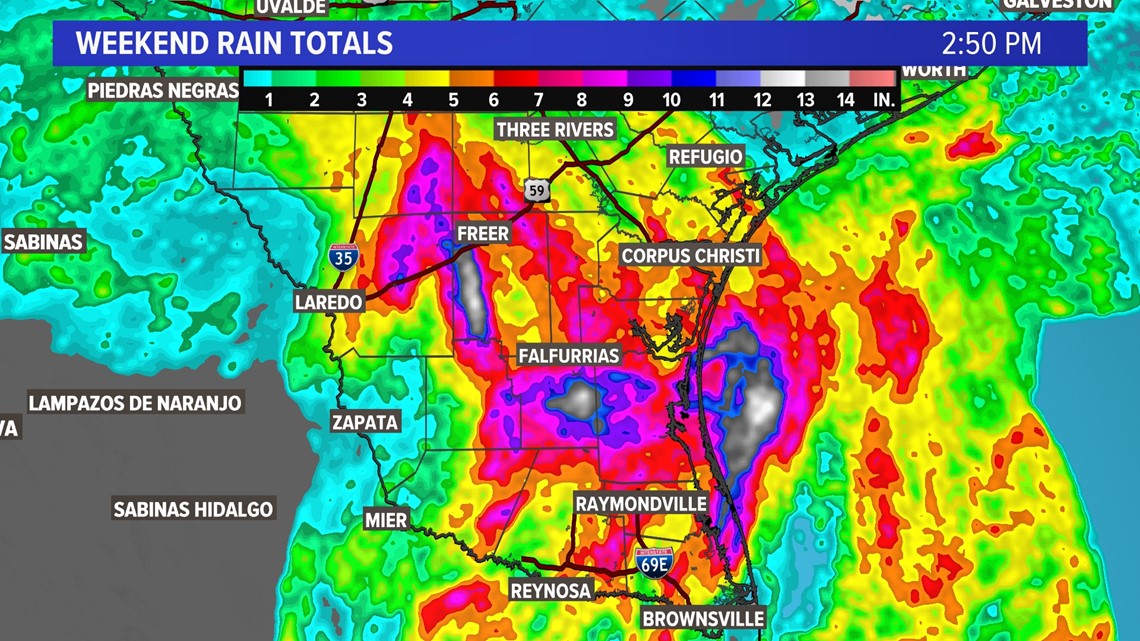 Some localized areas saw flooding as more than 12 inches of rain fell in a matter of hours.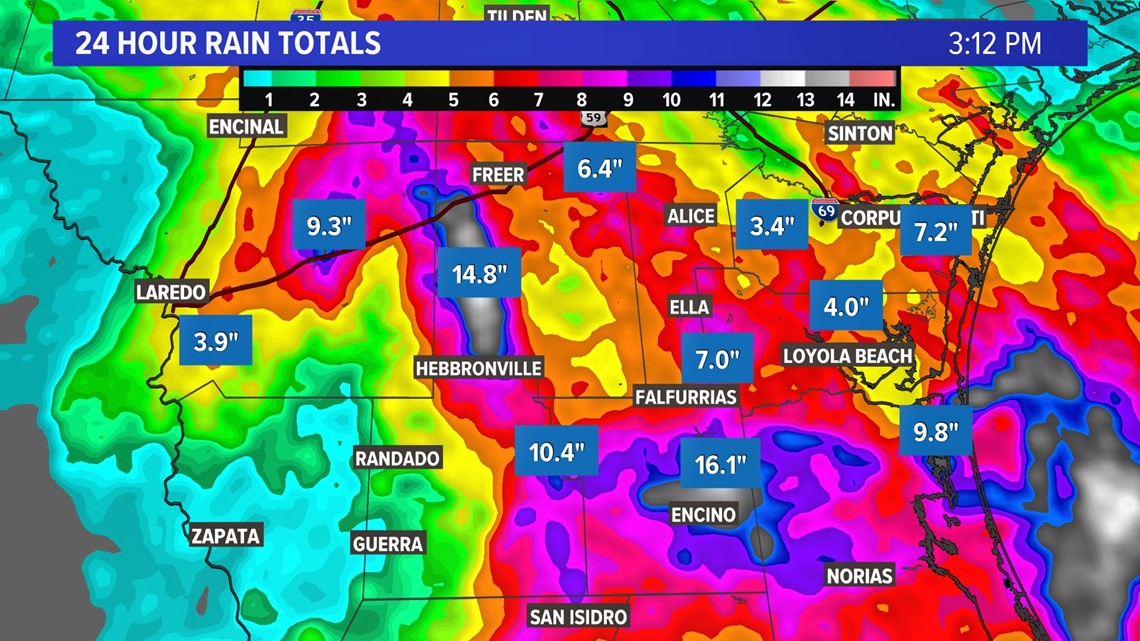 If you didn't see rain this weekend, don't worry. Trends show an increase in rain chances across the rest of the state through the end of August. Above normal rainfall is possible for nearly all of the state over the next few weeks which may help to put a dent in the summer drought.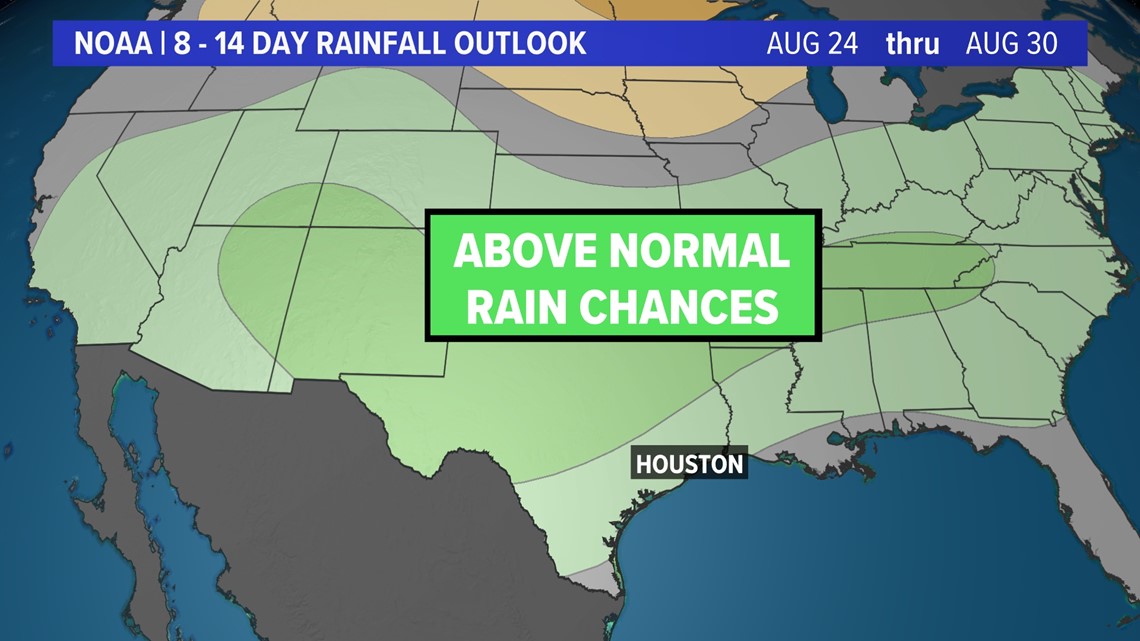 What is an 'Invest?'
The systems that moved into South Texas was designated Invest 98-L. This is how the National Hurricane Center defines 'Invest:' It's verbatim from their glossary of terms: "A weather system for which a tropical cyclone forecast center (NHC, CPHC, or JTWC) is interested in collecting specialized data sets (e.g., microwave imagery) and/or running model guidance. Once a system has been designated as an invest, data collection and processing is initiated on a number of government and academic web sites, including the Naval Research Laboratory (NRL) and the University of Wisconsin Cooperative Institute for Meteorological Satellite Studies (UW-CIMSS). The designation of a system as an invest does not correspond to any particular likelihood of development of the system into a tropical cyclone; operational products such as the Tropical Weather Outlook or the JTWC/TCFA should be consulted for this purpose."
Track activity in the Gulf of Mexico