HOUSTON — Tropical Storm Beta made landfall Monday night near the southern end of the Matagorda Bay Peninsula with sustained winds of 45 mph. On Tuesday, it flooded Houston's roads before weakening to a tropical depression.
As of 5 a.m. Wednesday, only remnants of the system remained, and the worst of the rain was east of Houston.
Where is Beta now?
Beta is no longer a tropical depression or a tropical storm, but it is brining plenty of rain to far Southeast Texas (Beaumont) and areas east. Some lingering showers persist in the Houston area. It will head northeast through Louisiana and into Jackson, Mississippi by early Thursday morning before dissipating over Alabama.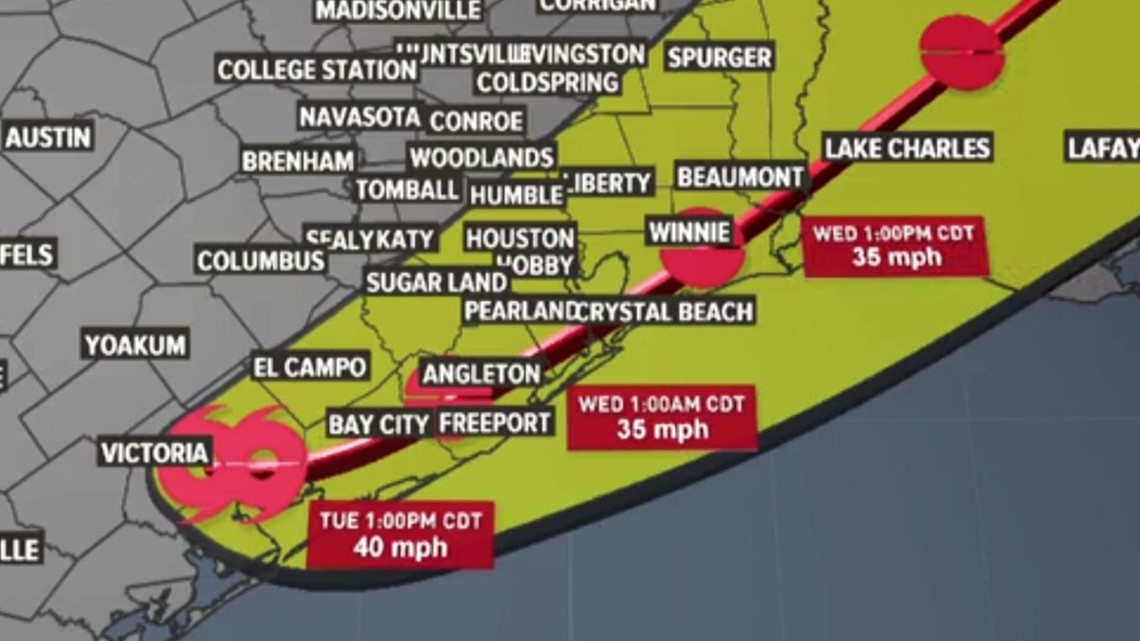 What can Houston and Southeast Texas expect at this point?
We are done with the heaviest, flooding rainfall. The grounds are already very saturated and lingering showers remain - so if you are able today may be another day to stay at home if you had roads impacted in your area yesterday and Monday.
Houston's forecast is looking much nicer in the days ahead with only a slight chance of scattered showers. Next week we are forecasting a drop in the humidity with temperatures a few degrees lower: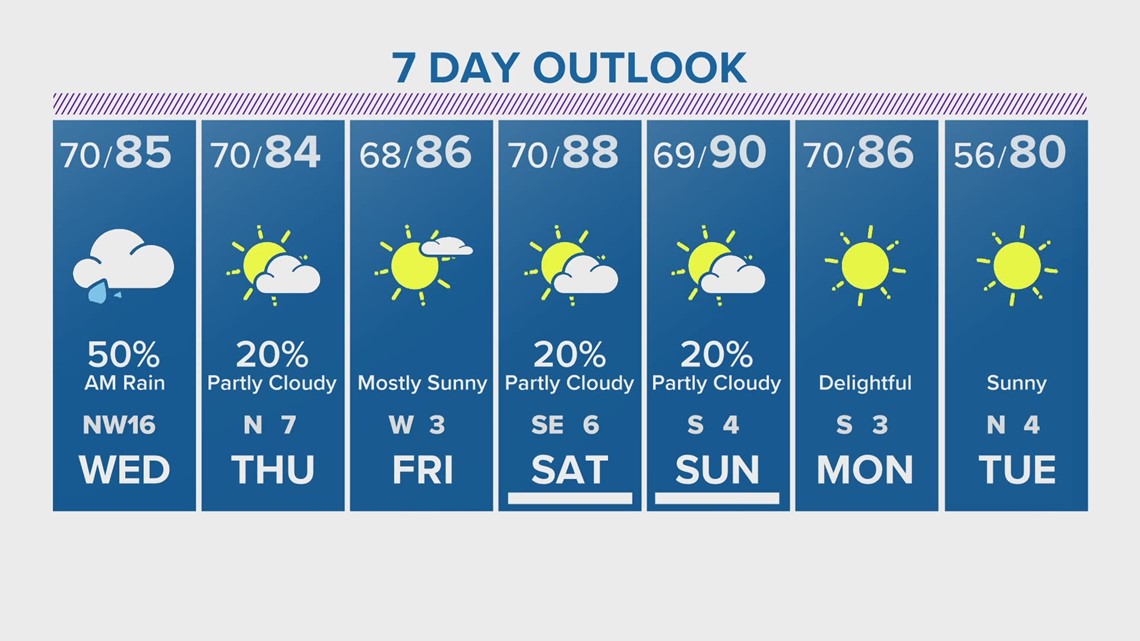 Interactive tropical tracker map