Hurricane season: Interactive storm tracker; supply lists, evacuation info and more
We want to make sure you have what you need to protect your home and family.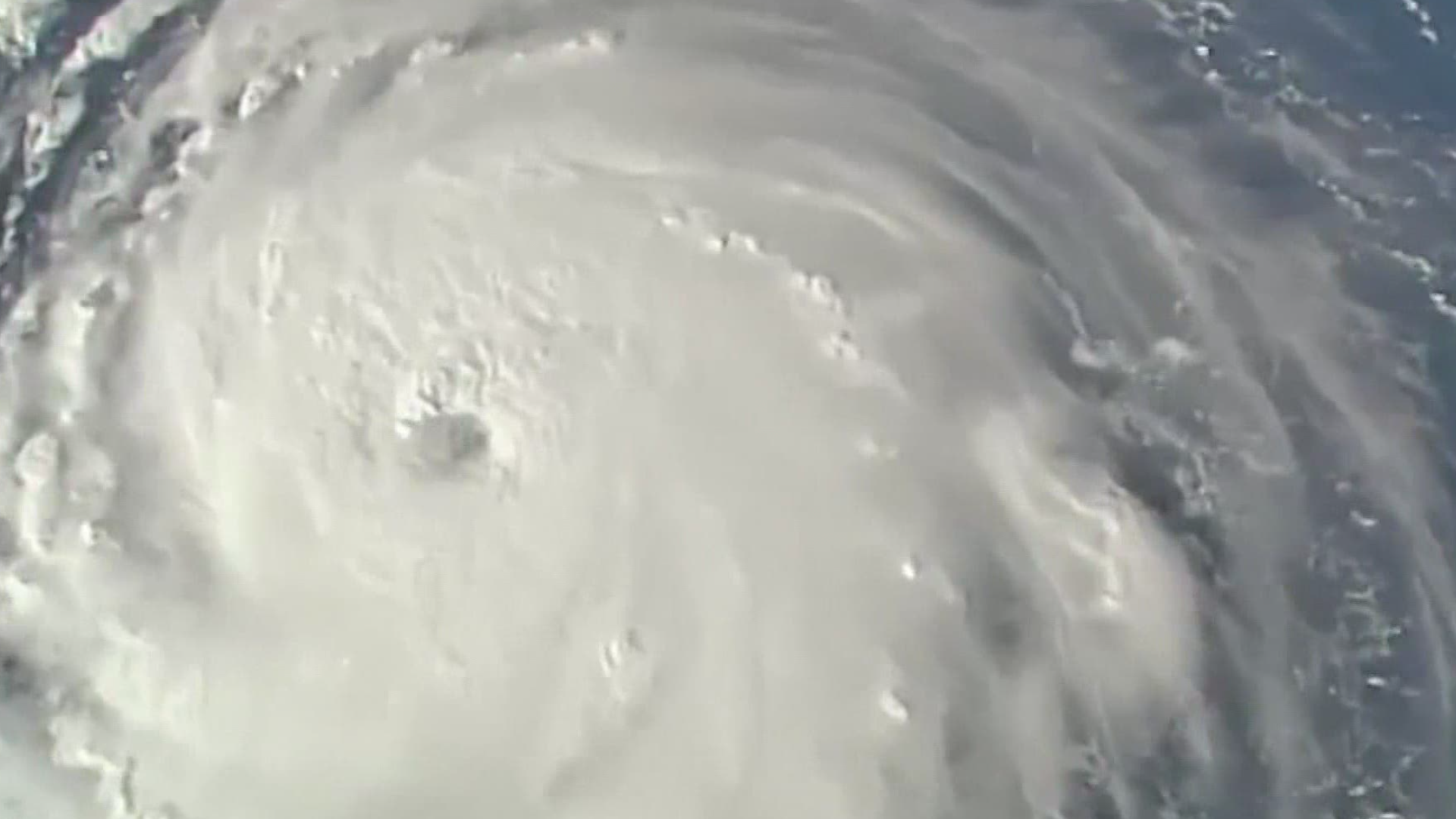 The 2023 Atlantic Hurricane Season is here and we want to make sure you're prepared. According to NOAA, it's expected to be an average season, but it only takes one for life-changing effects, so be so make sure you have everything you need to keep yourself, your home and your family safe. And make sure you have the KHOU 11 news app to stay updated when you're not in front of your TV or computer.
KHOU 11 Hurricane Preparedness Guide
:
Download it here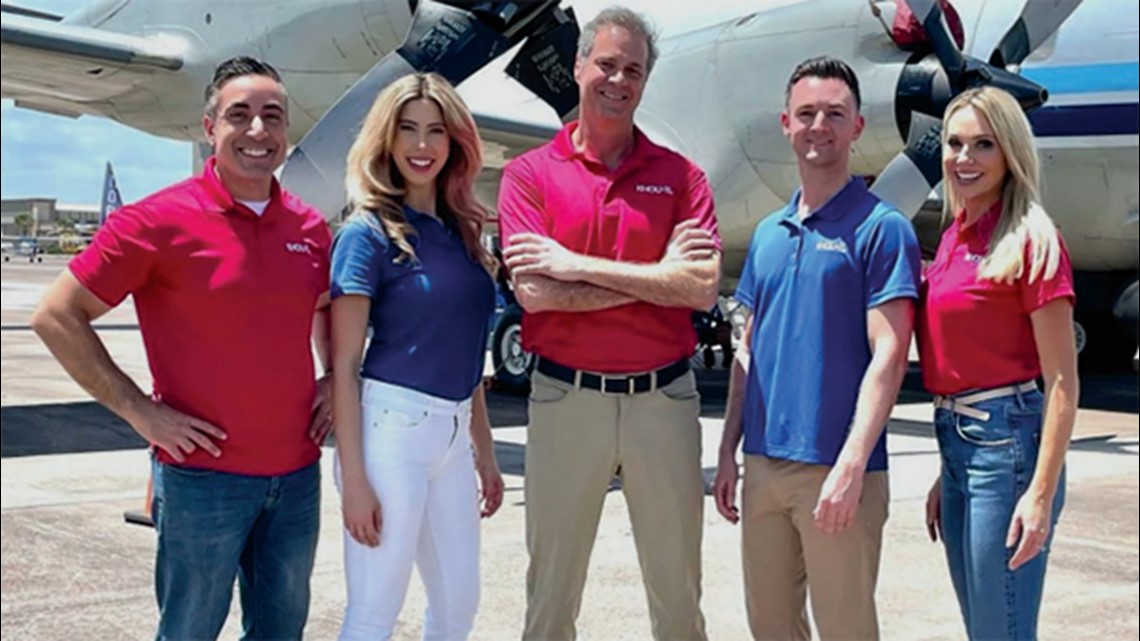 In the KHOU 11 Hurricane Preparedness Guide, which is in both English and Spanish, we'll take you through all of the dangers of tropical weather, from storm surge to wind damage and flooding. We have checklists, evacuation information and much more.
We also take you through what all of the Watches and Warnings associated with storms mean. as well as what damage hurricanes can do by category.
Hurricane season supplies
:
What you need to keep your family safe
A lot of people wait until a tropical system is heading our way before preparing and stocking up on supplies. By then, there are often long lines and empty shelves. There are things you can do before storms form to make sure you'll have everything you need.
Non-perishable food
Plenty of bottled water
First aid kit, medicines, prescription drugs
Toilet paper, paper towels, trash bags, plastic gloves
Toiletries, hand sanitizer, hygiene items, moisture wipes, dry shampoo
Flashlights, extra batteries, lantern
Radio: Battery operated and NOAA weather radio
Telephones: Fully charged cell phone with extra battery; chargers; traditional (not cordless) telephone set
Cash (with some small bills) and Credit Cards: Banks and ATMs may not be available for extended periods if there's a power outage or heavy flooding.
Important documents: Place in a waterproof container or watertight resealable plastic bag; Should include insurance; medical records; bank account numbers; Social Security card; prescriptions; list of important phone numbers in case cell phone battery dies
Tools: Keep a set with you during the storm
Gas: Fill up your vehicles several days before landfall is expected; Gas stations could lose power during a storm and supply trucks may not be able to reach the area
Pet care items: Proper identification, immunization records, medications, plenty of food and water; a carrier or cage; muzzle and/ or leash
Bleach without lemon or any other additives
Fire extinguisher
Mosquito repellent
Keys
Toys, books and games for children
Duct tape
Face masks,
Hand sanitizer
Generator and fuel
Non-electric can opener
Cooking tools, fuel
Paper plates and cups, plastic utensils
Bedding: Blankets, Pillows, etc.
Clothing
Rain gear
Sturdy shoes
Stay prepared throughout the season
:
Don't wait until a storm forms
Storms can form in a hurry so you'll want to be prepared throughout the Atlantic Hurricane Season.
There have been plenty of changes since Hurricane Harvey in 2017. As anchor Shern-Min Chow reports, since that devastating storm, voters have passed a $2.5 billion flood control bond package. Bayous have been widened and dredged. Retention ponds have been built. And more projects have been completed or are in the works.
But regardless of what's been done by the city or county, there is always risk, especially in tropical weather, so here are some quick reminders.
Keep gas in your car
Have hurricane preparedness kits ready
Stay informed
In Harris County, you can text GULF 2021 to 888-777 to get alerts sent to your phone. You can also download the KHOU 11 app. We will send alerts when severe weather is threatening your location.
Evacuations: Know when to go
:
Know how to get out of danger
You may be asked or told to evacuate so that you're out of an area that a hurricane or tropical storm is bearing down on.
It happened three years ago with Hurricane Laura and it could happen this year. So it's important you know where your home falls on the region's evacuation plan.
There's a ZIP code color-coded map. Storm surge is a big threat with tropical weather, so people close to the coast may need to evacuate to get out of harm's way.
To get people to safety more quickly, the state has a system of contraflow, which is when all inbound lanes of a freeway change to flow outbound.
State and local leaders, along with emergency operations personnel, make the call on that. They can order contraflow on I-10, I-45, 290 and the Eastex Freeway, sending people to San Antonio, Dallas, Austin or East Texas.
If you do need to evacuate, here's what you'll need:
Paper map of evacuation route in case GPS goes out
Non-perishable food
Water
Important documents: Place in a waterproof container or watertight resealable plastic bag; Should include insurance; medical records; bank account numbers; Social Security card; prescriptions; list of important phone numbers in case cell phone battery dies
Prescriptions and other medicines
First-aid kit
Pet care items
Blankets and pillows
A phone charger that doesn't require electricity, battery packs
Full tank of gas
Cash and credit cards
Rain gear
Sturdy, comfortable shoes
Clothes
Toilet paper, paper towels, trash bags, plastic gloves
Toiletries, hand sanitizer, hygiene items, moisture wipes, dry shampoo
Tools
Jumper cables
Toys, books and games for children
Flood insurance
:
Why everyone in our area should have it
June marks the start of hurricane season, which means now is the time to make sure you have everything in order.
Science of the storm
:
What makes hurricanes so devastating?
What makes hurricanes and tropical weather so devastating and how do they form? The KHOU 11 Weather team explains.
What is the 'dirty side' of a storm?
Storm surge is the deadliest part of the storm.
Why do hurricanes and tropical storms spin counter-clockwise?
How El Niño could affect the season?
:
It usually means a more quiet system, but maybe not this year
By Meteorologist Kim Castro
We've got more than a 90% likelihood of going into an El Niño phase, which typically signals a below average hurricane season.
So why did NOAA's 2023 Atlantic Hurricane season outlook call for an average season?
First lets get a refresher on what El Niño means. It signals a warming of the Equatorial region in the Pacific Ocean, which typically tips the scale on the Atlantic side, making things cooler. The Pacific warmth ramps up the upper air patterns in the Atlantic Basin and also increases wind shear. This is a fighting agent against hurricanes as it disrupts their structure and makes it harder for them to develop.
The cooler water usually seen in the Atlantic Basin with an El Niño works against hurricanes too, cutting off the warm water fuel. So, with wind and cooler water, we can understand why an El Niño season would foster lesser activity.
The 1900 Galveston storm
:
It was the deadliest U.S. disaster
The deadliest U.S. disaster struck right here in our area. It was the hurricane that struck Galveston in 1900. It hit before storms got names.
It was referred to as the "Great Storm of 1900" and it claimed the lives of 12,000 people, including 8,000 on the Island. No one saw it coming.
Scientists at that time didn't believe a catastrophic cyclone could form near Galveston because of how shallow the continental shelf is -- until Sept. 8, 1900, proved that theory wrong when a Category 4 hurricane slammed Galveston.
The lack of forecasting tools and no real warning system made the 1900 hurricane the deadliest natural disaster in the U.S. It's documented that 12,000 people were killed, including 8,000 people on the Island.
A statue was later erected to remember the lives lost. And at the Rosenberg Library, memories of the hurricane are captured in several letters.
"The waters of the gulf were piled up by a formidable storm," one reads.
Another witness said, "the more substantial buildings, containing their hundreds of terrified humanity collapsed like shells crushing."
2023 Storm names
:
Begins with Arlene
The 2023 seasons is expected to be an average one. Here's this year's lineup.
Arlene
Bret
Cindy
Don
Emily
Franklin
Gert
Harold
Idalia
Jose
Katia
Lea
Margot
Nigel
Ophelia
Philippe
Rina
Sean
Tammy
Vince
Whitney
What happens if we run out of storm names?
2023 had a pre-season storm
In May, the National Hurricane Center determined a subtropical storm had formed off the northeast coast of the U.S. in January 2023, making it the first cyclone of the Atlantic Hurricane Season. While that means the next tropical depression will be TD #2, the first named tropical storm will still be Arlene.
Here's the explanation from the NHC.
Live hurricane tracker
:
Track storms once they form
When there's a storm in the Atlantic or Gulf, you can track it here.
More helpful hurricane links
:
Be prepared
Keep these resources handy throughout hurricane season.