HOUSTON — Hurricane Nicholas made landfall along the Texas coast early Tuesday morning. The Category 1 storm came ashore near Sargent in eastern Matagorda County, according to the National Hurricane Center.
Note: the video update in this story is from the WWLTV weather team in New Orleans
In just hours, it was reduced to tropical storm status, but it still packed enough punch to knock over trees and damage homes and businesses across Southeast Texas. In the Houston region alone, nearly half a million people were without power. Most of those are now back online.
As of the 10 a.m. NHC update on Wednesday, Nicholas is now a tropical depression over Louisiana, which is still recovering from the devastation of Hurricane Ida and other strong storms and hurricanes in 2020 and earlier in 2021. Heavy downpours are impacting areas where Ida destroyed thousands of rooftops that are now covered only with "flimsy tarps," reported WWLTV.
Tropical Depression Nicholas forecast cone
The National Weather Service in New Orleans issued a flash flood warning for parishes north of Lake Pontchartrain until 8:30 a.m. on Wednesday. Forecasters say up to three inches of rain has fallen already and another three inches of rain is possible.
Nicholas is expected to slow to a stall over central Louisiana through Thursday, with plenty of water still to dump east of its center, drenching the Gulf Coast as far as the western Florida Panhandle. Southeast Louisiana faced the biggest flooding threat, and Gov. John Bel Edwards warned people to take it seriously, even though Nicholas was no longer the hurricane that made landfall in Texas on Tuesday.
Forecasters warned people along the central Gulf Coast that up to 20 inches are possible through Friday.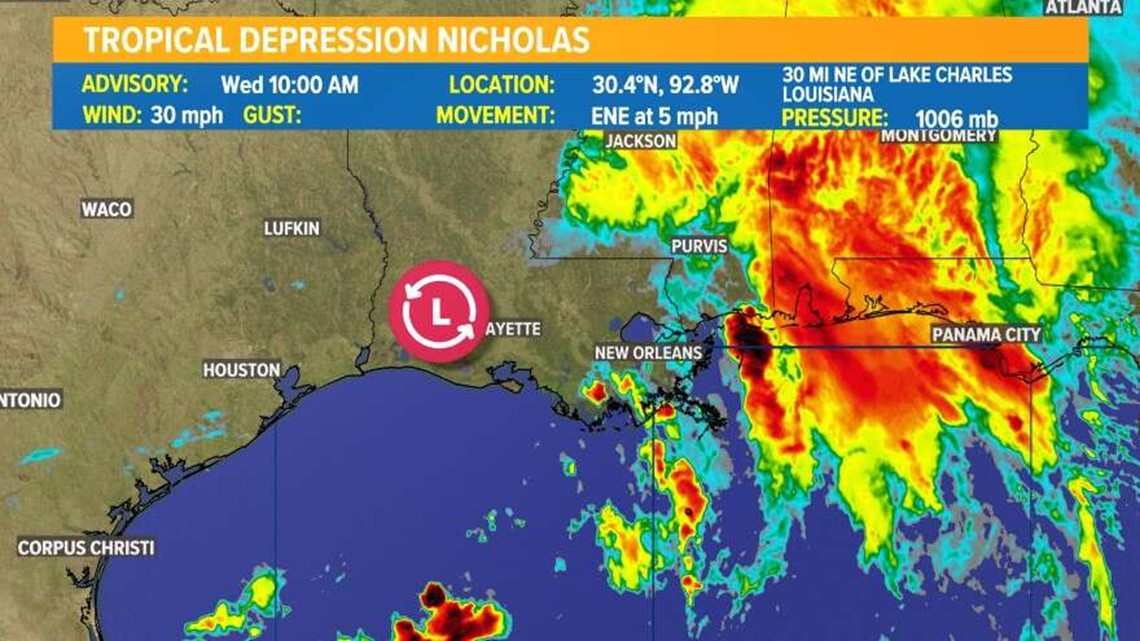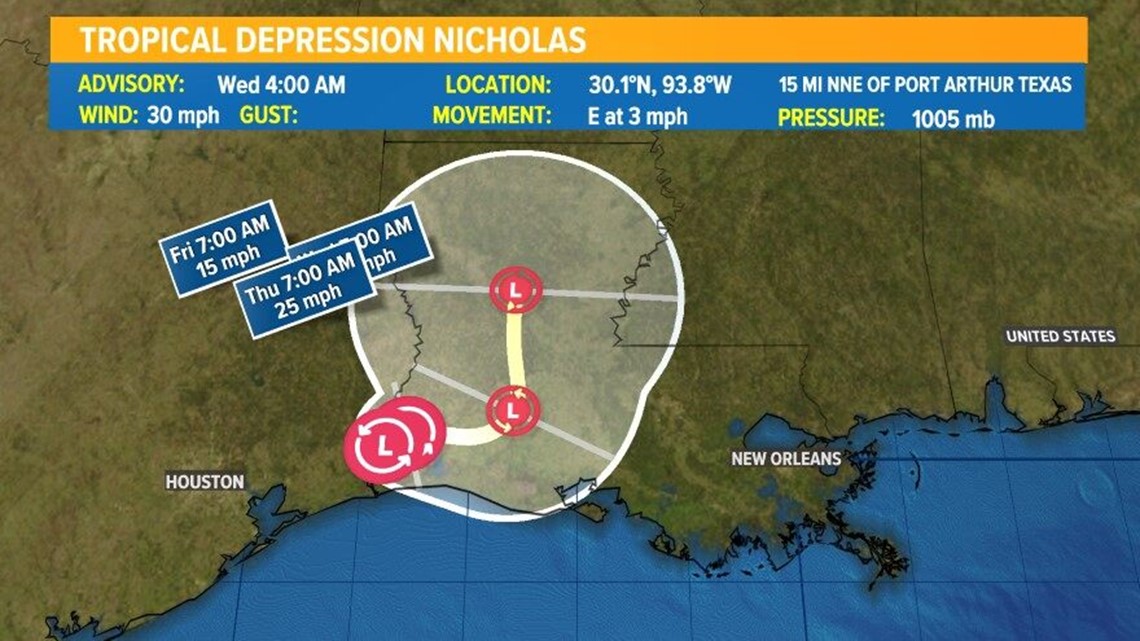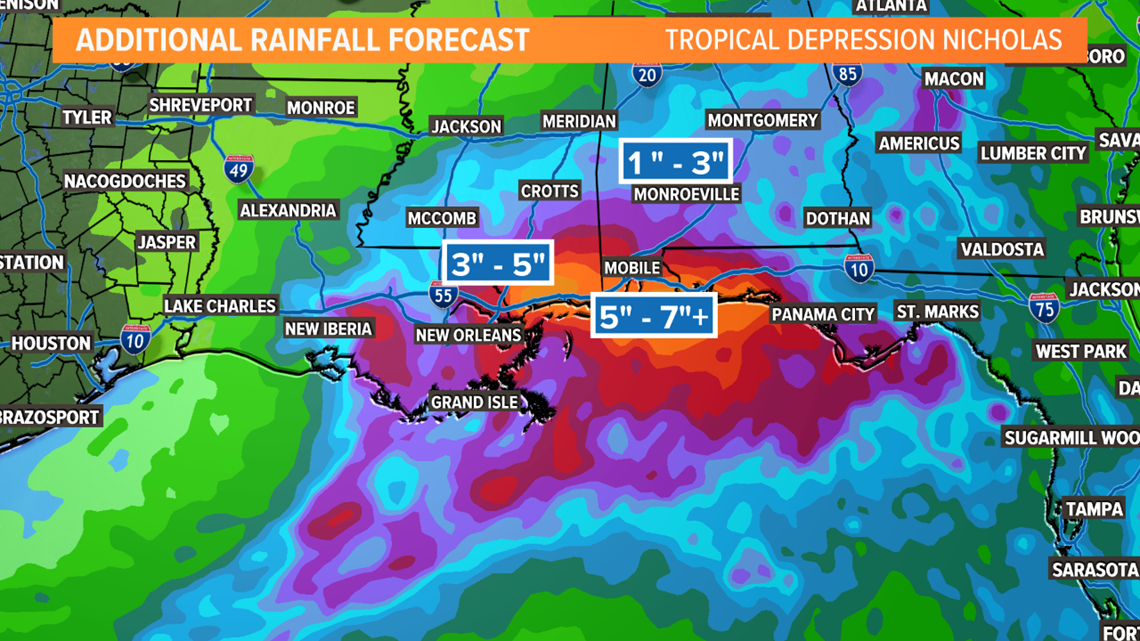 Tracking two other areas in the Atlantic
The National Hurricane Center says its team is monitoring two areas that have a high chance of development, one off the southeast U.S. coast and another over the far eastern Atlantic. It's far too soon to know if the one in the eastern Atlantic will have impacts on the U.S., but the KHOU 11 Weather Team is watching it closely.
Interactive tropical tracker map