DALLAS — Katrina, Rita, Sandy, Harvey, Ike, and plenty more.
All of those storms were weaker at landfall when it comes to wind speed than Hurricane Laura.
Laura officially made landfall around 1 a.m. Thursday near Cameron, Louisiana, as a Category 4 hurricane with winds of 150 mph.
That's only 7 mph shy of a Category 5 storm.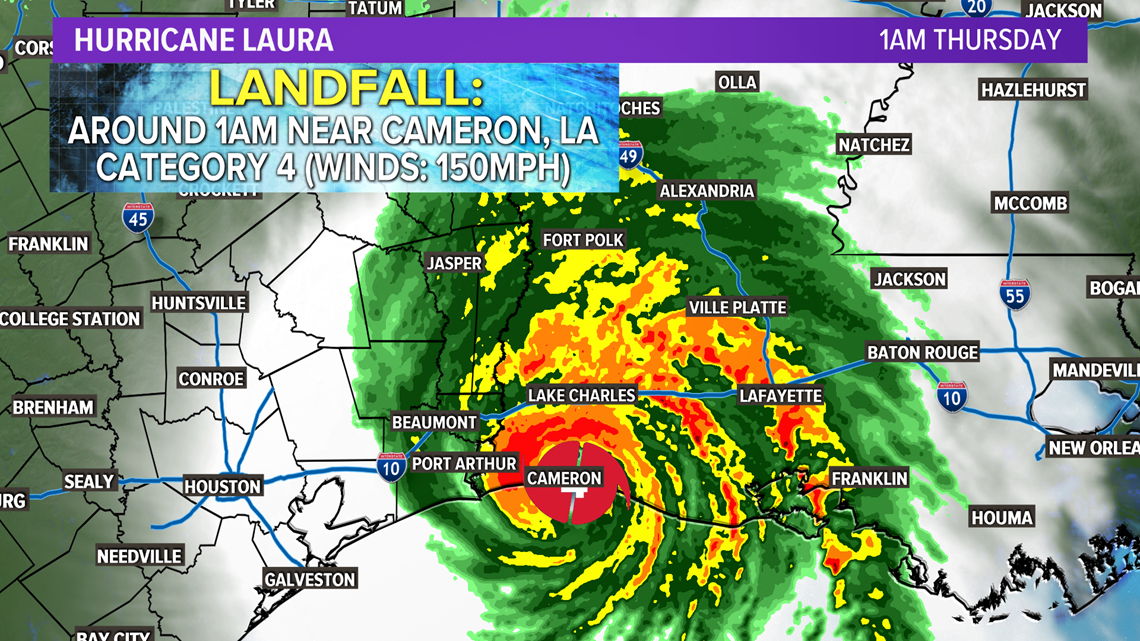 When it comes to wind speed, only 4 storms were stronger than Laura at landfall in the continental U.S.:
The Labor Day Hurricane in 1935
Camille in 1975
Andrew in 1992
Michael in 2018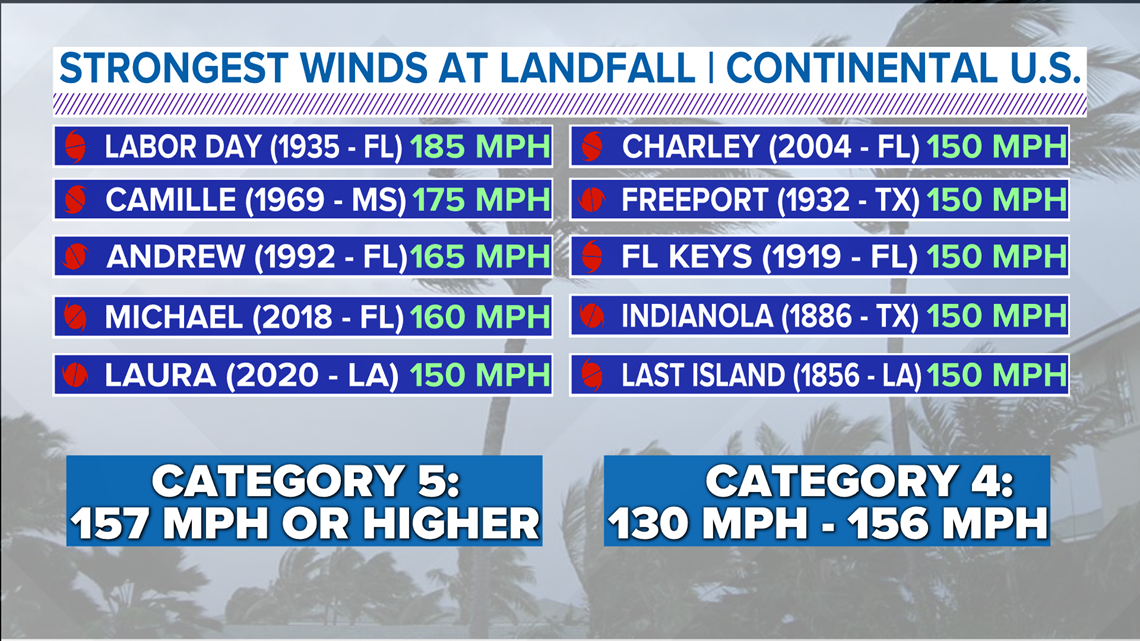 Those four storms mentioned are the ones on record that made landfall in the continental U.S. as Category 5 storms.
Katrina, probably the most infamous hurricane, was a Category 3 at landfall with winds of 125 mph. Katrina had intensified to a Category 5 in the Gulf of Mexico with winds of 175 mph, but those winds decreased by landfall.
Laura was also one of the strongest recorded storms to hit Louisiana. In fact, it's the strongest in over 150 years.
A hurricane known as the "Last Island" hurricane hit made landfall in Louisiana in 1856 with winds of 150 mph.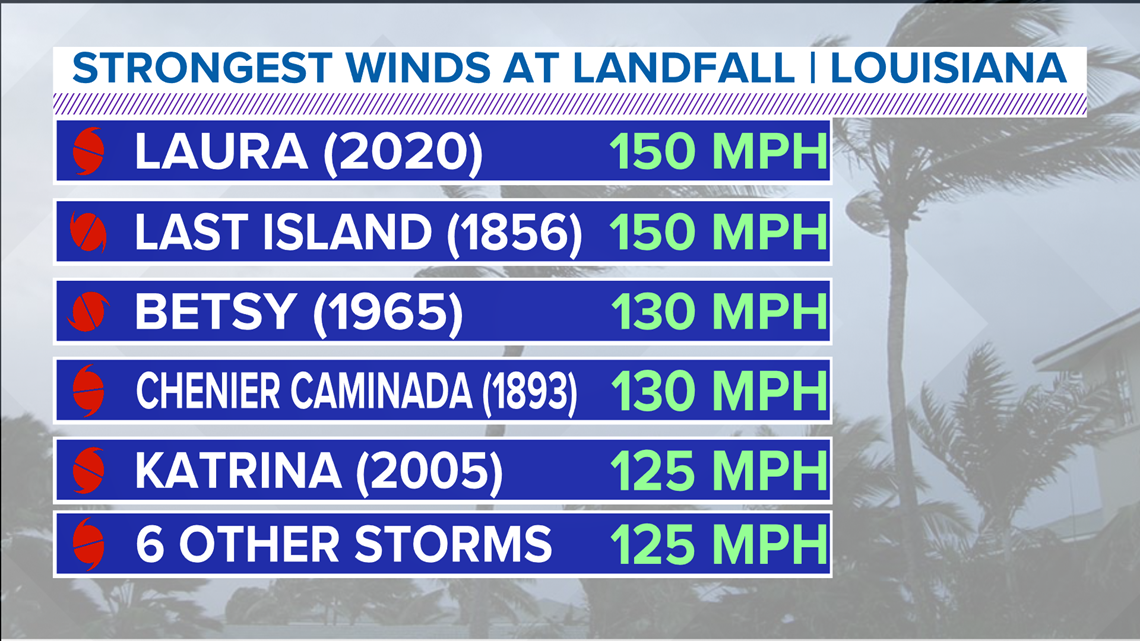 While strong storms have made landfall near where Laura did, this was the first Category 4 storm or higher to hit southwestern Louisiana.
One last factoid for you....
2020 has been a very active hurricane season so far with 13 named storms so far.
Seven of those storms have made landfall in the U.S.: Bertha, Cristobal, Fay, Hanna, Isaias, Marco, and now Laura.
That is the most named storms to make landfall in the U.S by this point in the year.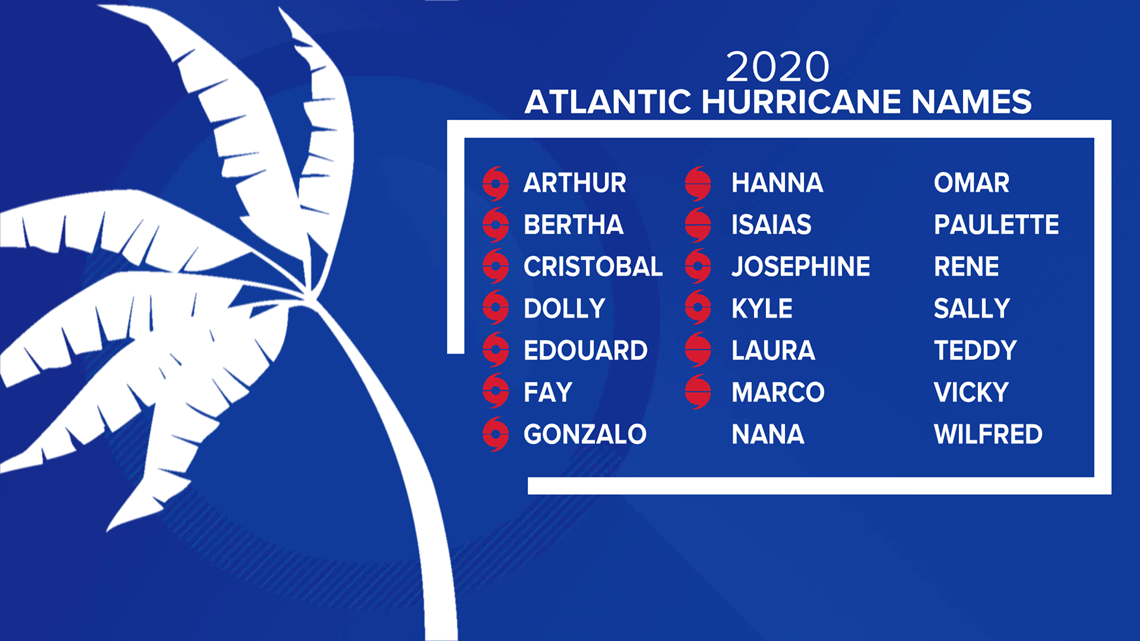 The peak of hurricane season is not until Sept. 10, so things could continue to be busy in the tropics over the next couple of months.