Hurricane Harvey hit 5 years ago. Here's a look back and where we are now
The storm dumped more than 50 inches of rain in parts of the Houston area, which is equivalent to about a trillion gallons of water.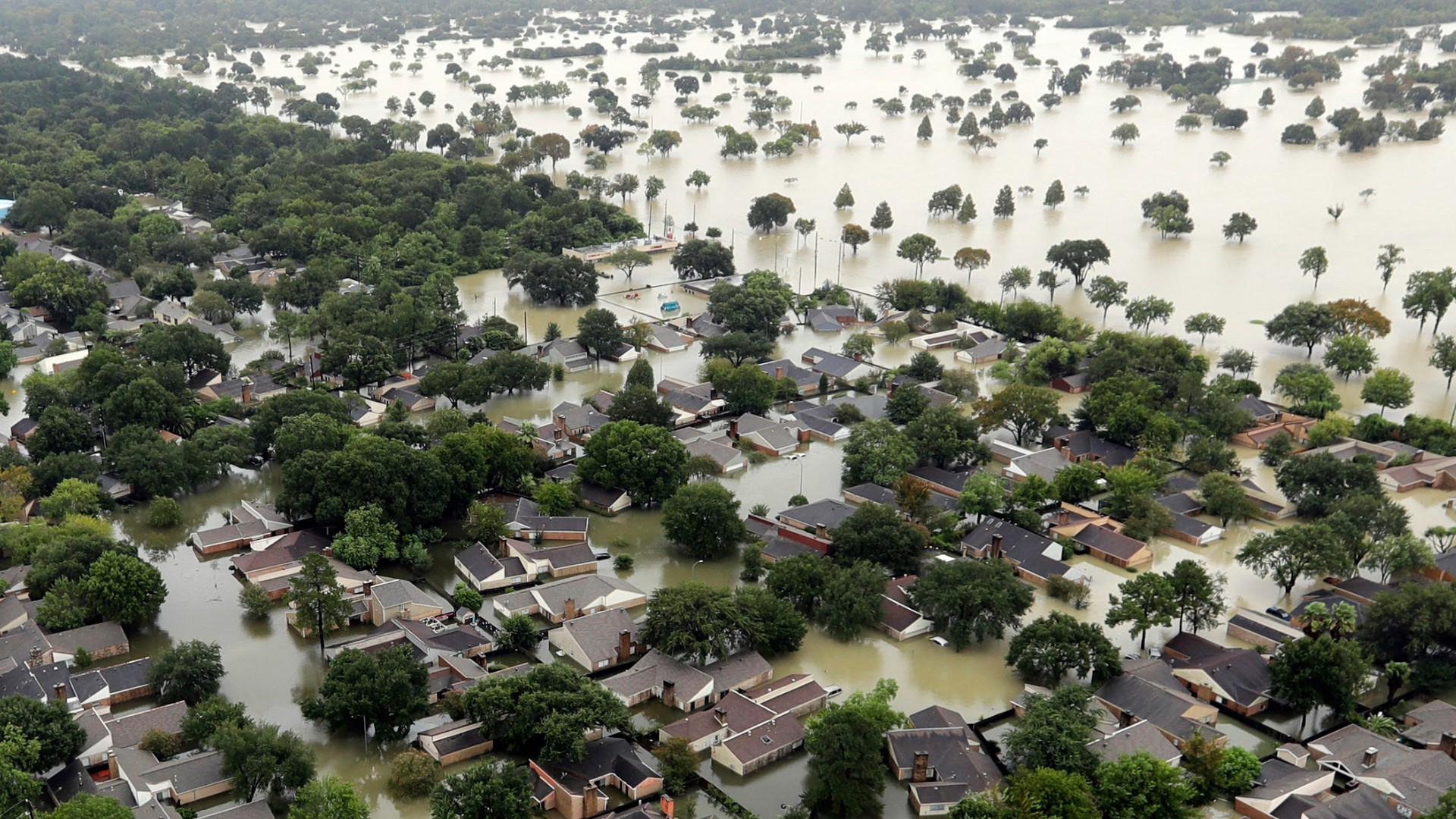 It's been five years since the remnants of Hurricane Harvey hit Houston, dumping feet of rain on the city and causing widespread flooding. Though progress has been made in those years, some of the damage still remains.
If you lived in Houston in Aug. 2017, you probably remember where you were when Harvey rolled in. It made landfall in Rockport two days before it crept up to Houston and hovered over the city.
By the time the storm moved out, it had dumped more than 50 inches of rain in parts of Harris County, which is equivalent to about a trillion gallons of water. Harvey claimed 36 lives in Harris County and three each in Montgomery, Galveston and Fort Bend counties. More than 300,000 buildings took a hit along with up to half a million vehicles.
Life-saving Rescue
: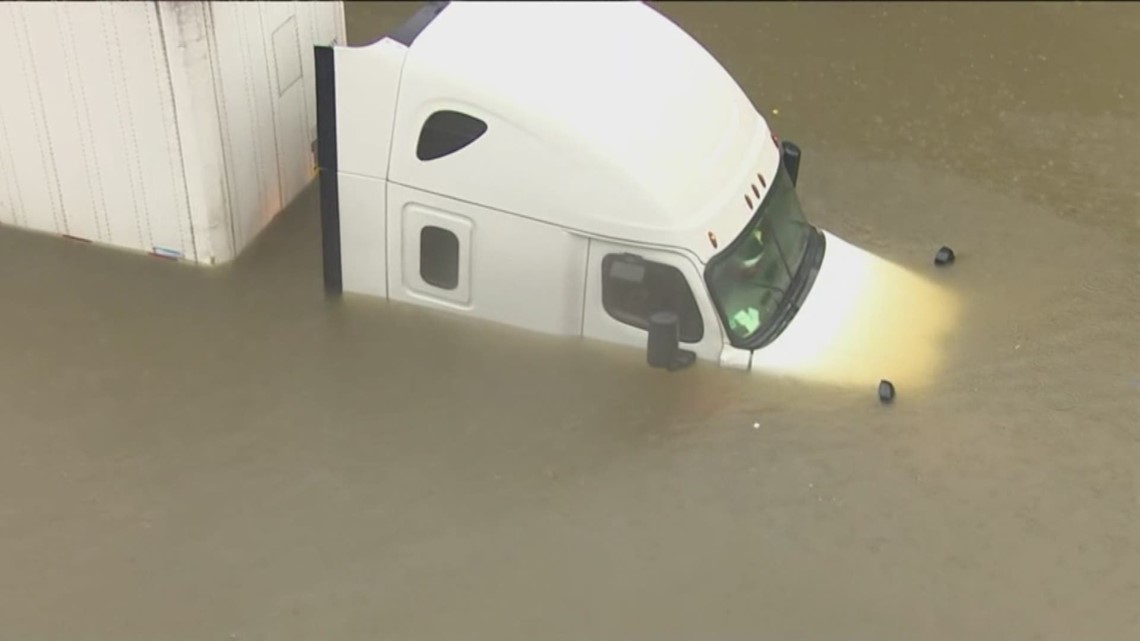 A truck that was stranded in high water was one of those vehicles and its driver nearly became one of the storm's casualties, until a rescue team happened to drive by in the nick of time.
As the floodwaters in north Houston began to rise, an 18-wheeler driver found himself trapped in his flooded cab. He could only think of one thing: "Lord, help just get me out safe."
A Harris County Sheriff's truck towing a boat drove by, and two deputies pulled the driver out of the cab, onto the truck, and back on dry land.
Richard and Marty were named officers of the month by the National Law Enforcement Officers Memorial Fund for their heroic efforts. They still serve as reserve deputies. They said they've performed hundreds of rescues in their 35 years, this was the first time they'd done it on live TV.
No Place Like Home
: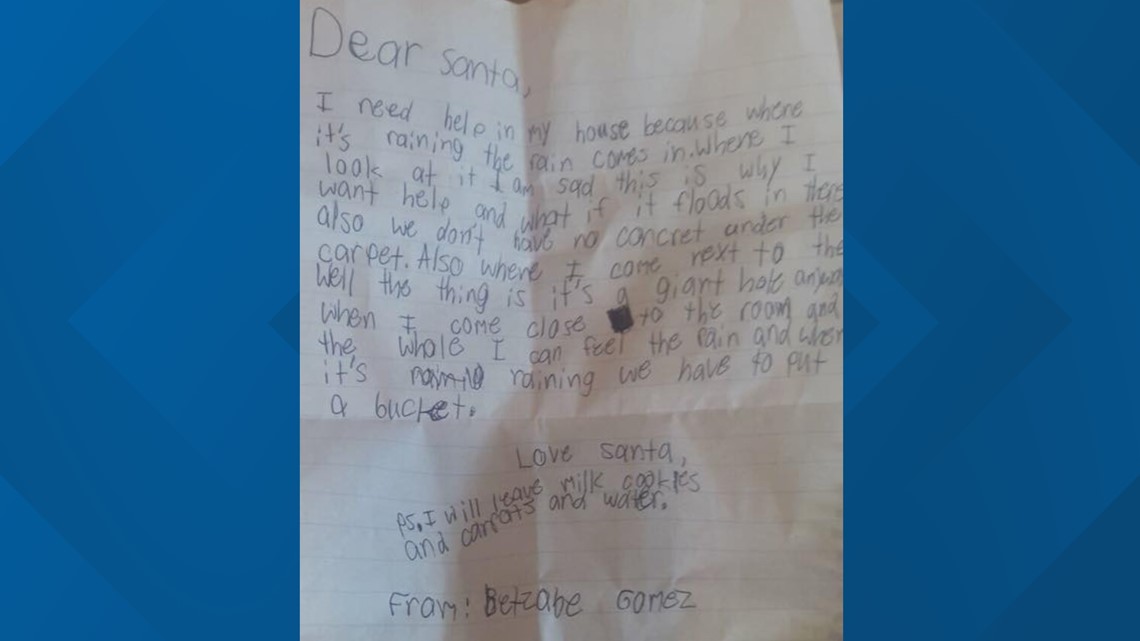 Betzabe Gomez was 9 years old when she wrote a letter to Santa asking him to rebuild her roof. Her letter to St. Nick was shared thousands of times on Facebook, and the community jumped in to help.
After about eight months in two motel rooms, you can imagine how excited the family was to unpack and stretch out.
After the storm, Houston overhauled its building regulations to protect property and lives in flood-prone areas.
Back to Business
:
Harvey didn't just impact homes. Years after the storm, many businesses and city buildings were struggling to get back to business.
The mostly underground facility was among several in the courthouse complex severely damaged during Harvey. District Clerk Marilyn Burgess said FEMA covered most of the $12 million price tag for repairs. The county added flood-proof seating and other materials in case of another disaster.
"We've been assured it will never flood again," she said. "The flood doors are working and they were functional even in Harvey, but, in the event that it did flood again, it's been rebuilt where it can be hosed down and brought back on service a lot faster than what this has been done."
Upgrades include newly painted block walls instead of sheetrock that soaks up water, and seating and other furnishings that can also be hosed down if needed.
New Rule
:
In 2022, a new law went into effect that requires Texas landlords to notify renters about flood risks. It's huge news for families in southeast Texas considering most people living in Harris County are renters.
Under the law, landlords have to give you a notification in writing that the home that you are about to rent or lease or put your family in has a propensity to flood.
The law only applies to leasing agreements signed on or after Jan.1.
FEMA Flood Map
:
FEMA said its working to improve its flood insurance rate maps within the context of changing conditions.
Be Prepared
: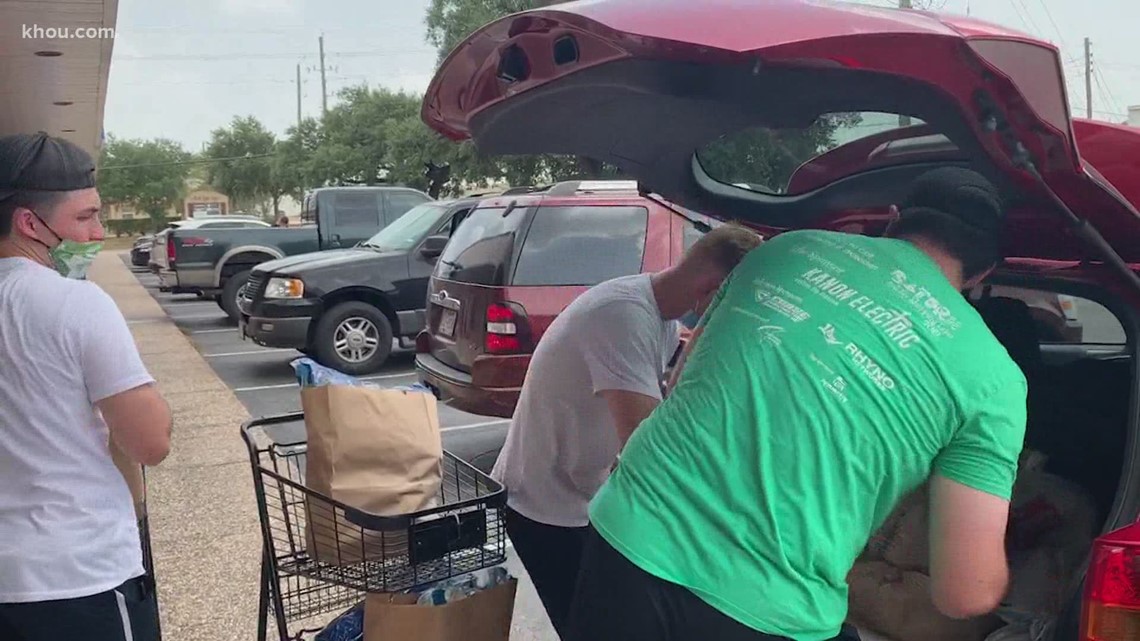 Crowdsource Rescue has sent teams to communities hit by storms, fed neighbors in need during the pandemic, and distributed space heaters during the February freeze.
A year after Harvey, we introduced you to a little girl with a big heart. Lily Dubose, now 13, wanted to help and found a way to make a difference that continues to this day.
Five years ago, Lily, who was 8 years old at the time, was handing out toys she had collected for those in her community who lost everything.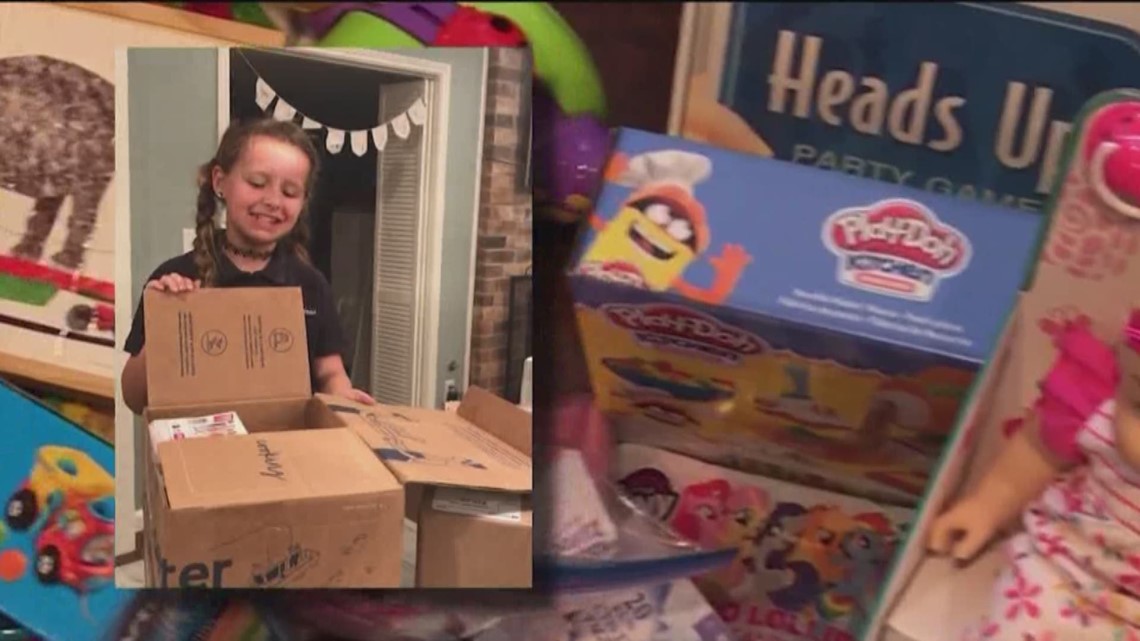 "I saw kids on TV, like not having toys and then I was like, 'Oh my gosh, I need to help doing this,'" she said in 2017.
What started out as a small gesture quickly became Lily's Toy Box, her very own nonprofit organization.
Be Prepared
:
We can't prevent the next hurricane, but we can be prepared if or when one hits.
There are things you can do before, during and after the storm.
Make a home inventory
Have an evacuation plan, and include plans for your pets
Make sure your emergency equipment is in working order, including a battery-powered radio, flashlights and extra batteries. Also, make sure to gather all medicine, replenish your first-aid kit and stock a week's worth of non-perishable food and water
Charge your cell phone and fill your car with gas
Program all emergency phone numbers
If you are advised to evacuate, leave as soon as possible.
Keep windows and doors closed at all times, and, if possible, board them up with wooden or metal shutters
Stay away from the windows and in the center of the room, or, stay in an interior room
Avoid flood water, as it may be electrically charged from downed power lines
Check to be sure your family members are safe
If you did evacuate, wait for official notice that it is safe to re-enter your neighborhood and your house
Document damaged property, and take photos and videos. Don't dispose of any damaged items without approval
If you live in a designated flood zone, flood insurance is required. More than half of the homes that flooded during Harvey were outside that zone, so insurance is something experts say everyone should consider.
Here are a few quick facts about flood insurance:
It takes 30 days for a new policy to kick in
If you live in a designated flood zone, flood insurance is required
The average flood policy costs about $700 a year
You will need a separate policy for belongings
You can talk to your home insurance agent or you can go to floodsmart.gov to find an agent to talk about flood insurance.
Aside from insurance, another thing to consider in staying prepared and to help keep your family safe is generators.