HOUSTON — We've got more than a 90% likelihood of going into an El Niño phase, which typically signals a below average hurricane season.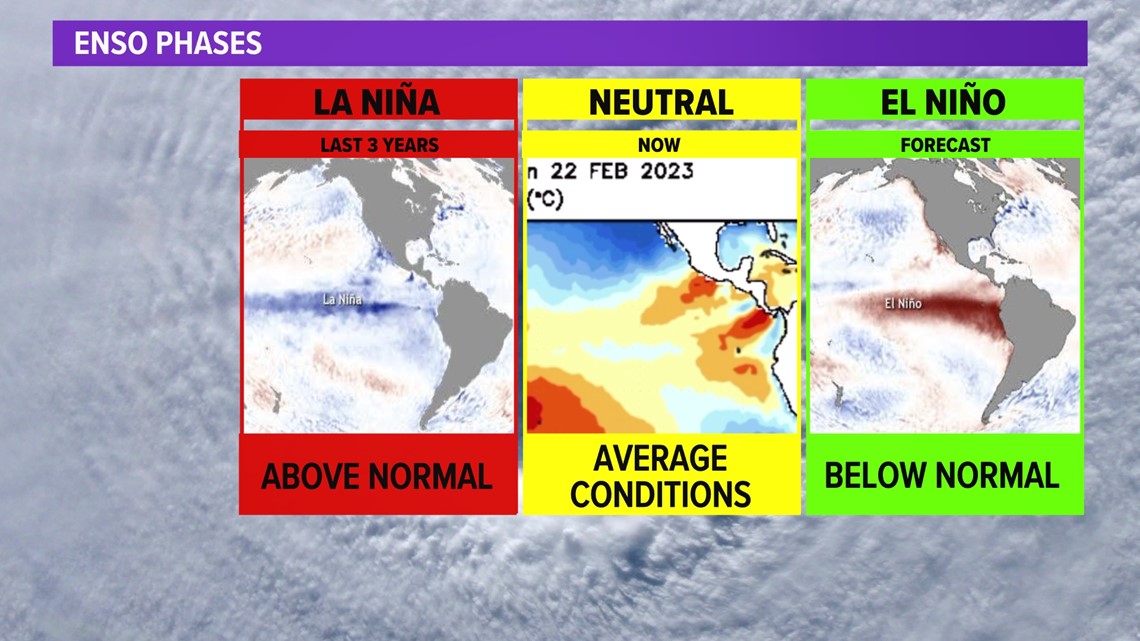 So why did NOAA's 2023 Atlantic Hurricane season outlook, call for an average season?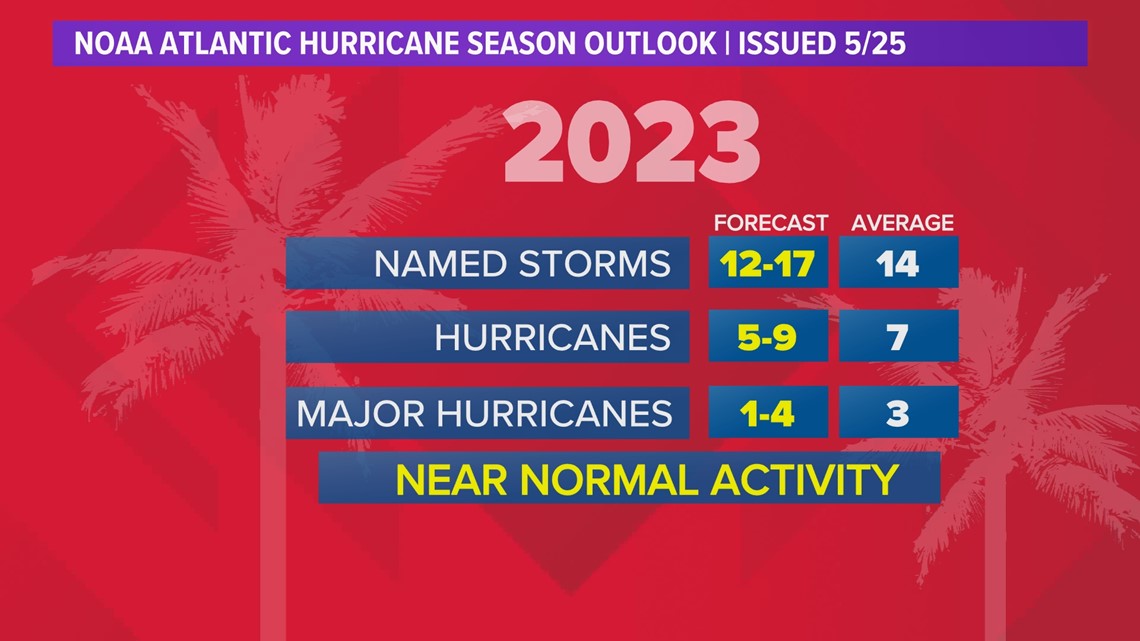 What is El Niño?
First lets get a refresher on what El Niño means. It signals a warming of the Equatorial region in the Pacific Ocean, which typically tips the scale on the Atlantic side, making things cooler. The Pacific warmth ramps up the upper air patterns in the Atlantic Basin and also increases wind shear. This is a fighting agent against hurricanes as it disrupts their structure and makes it harder for them to develop.
The cooler water usually seen in the Atlantic Basin with an El Niño works against hurricanes too, cutting off the warm water fuel. So, with wind and cooler water, we can understand why an El Niño season would foster lesser activity.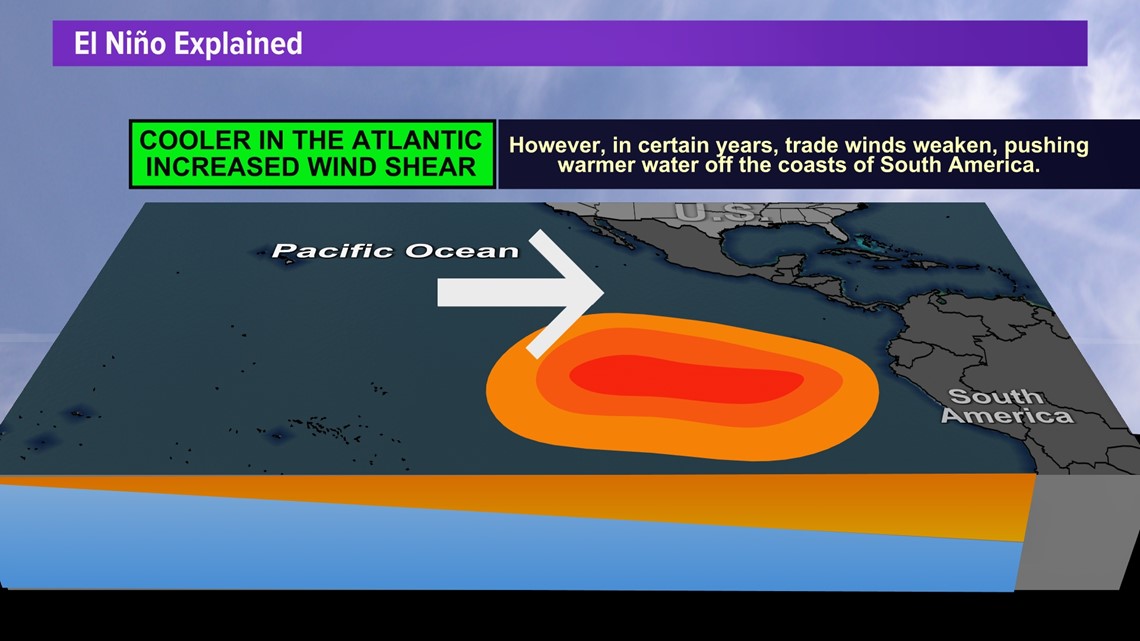 Now back to why NOAA's forecast isn't in line with that general consensus. It's because our ocean isn't falling in line with that temperature imbalance. Yes, it is very warm in the Pacific coast of South America. However, it is also still very warm in the Gulf and the Atlantic Basin. So while we could certainly experience increased wind shear this season, the other very important variable to make this a less active season isn't there. Hence the balance. Not an above average season forecast but also not a below average forecast either.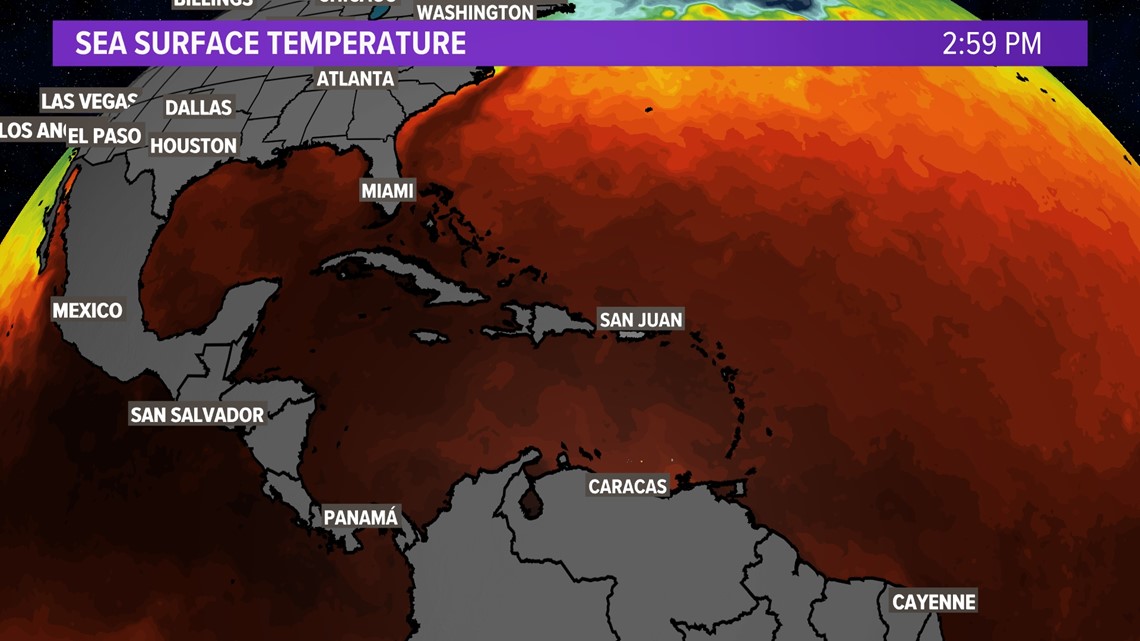 Right now the current ENSO, El Niño Southern Oscillation, or oceanic pattern phase, which is neutral. As soon as this chances we'll let you know! This will also have impacts on climatological season. It typically signals a wetter pattern for the south.