HOUSTON — After looking at temperatures dropping below zero across most portions of the midwest and the northeast - and record breaking temperatures in several locations now, I thought we should do a little Houston comparison. Just to make us feel thankful.
Our record here in H-Town for coldest day on record was 5 degrees, set back on Jan. 18, 1930.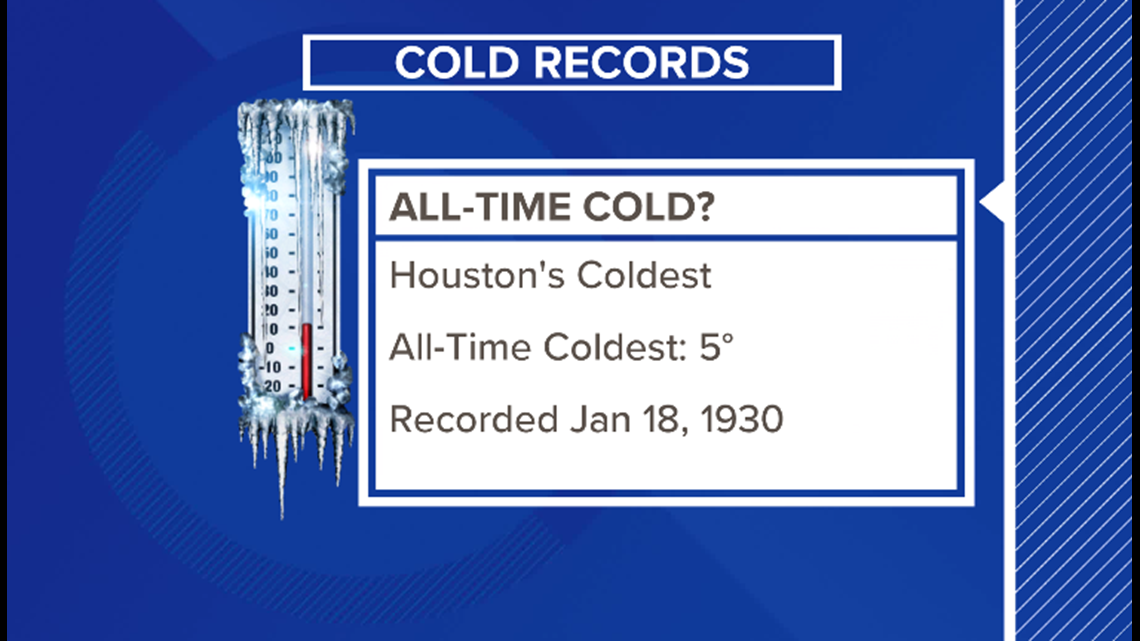 So our coldest temp is still way warmer than what most states are bracing for the remainder of the week.

Thankfully here we are waking up to 30's and 40's. Temperatures by the afternoon are in the mid 50's under mostly cloudy skies.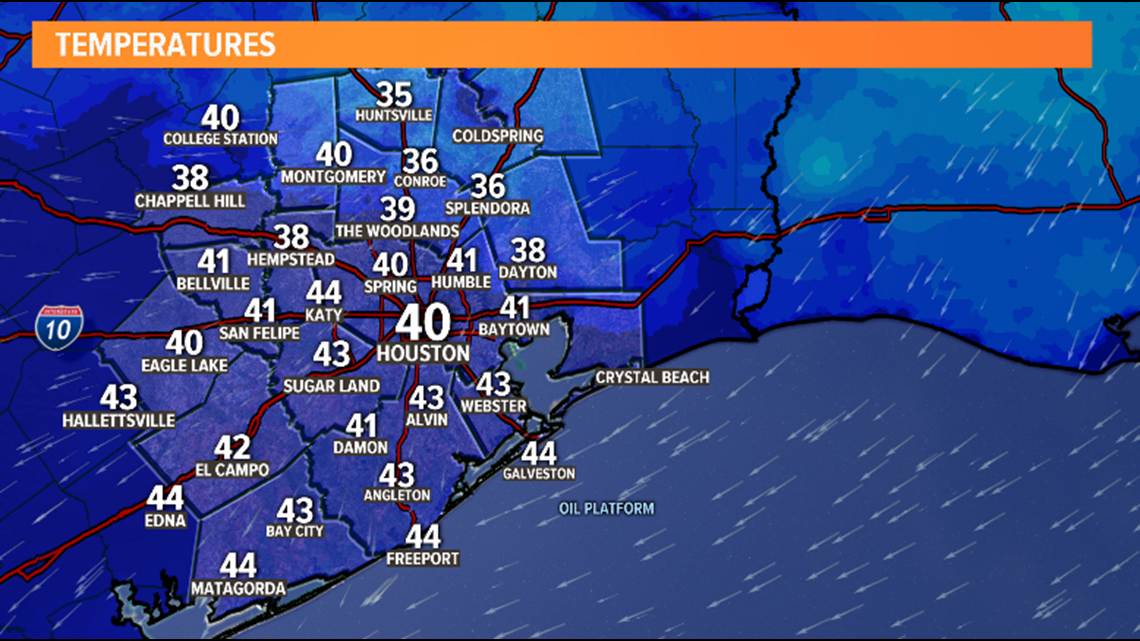 The more and more I hear about the arctic air and polar vortex dipping as far south as it has... makes more and more thankful I live here in Houston, Texas.