HOUSTON —
EDITOR'S NOTE: This page will no longer be updated. For the latest weather conditions across the Houston area, check this link.
__________________________
Storms from this afternoon will dwindle as we approach sunset this evening. We're in for quiet weather through the overnight ahead of rain chance ramping back up during the day Saturday and much of the long holiday weekend.
We're not expecting a complete washout, but rain totals could amount to 4 inches in some areas by the end of the holiday weekend.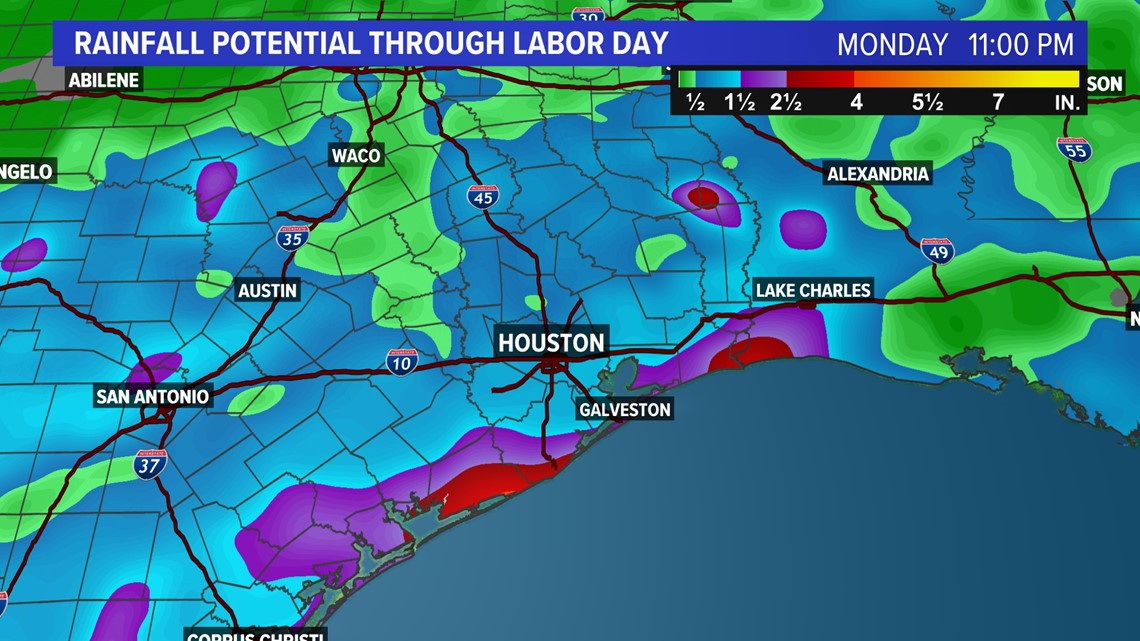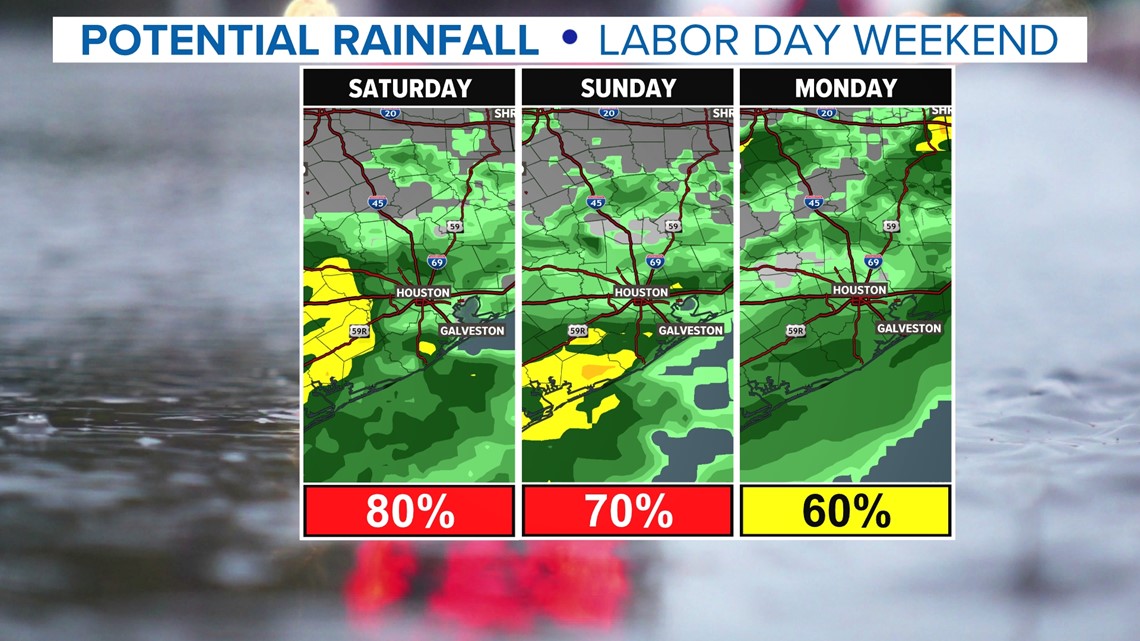 Localized flooding will be the main concern so look out for potential high water spots.
Make sure you download the KHOU 11 app and turn on the push alerts so you can be notified of the weather in your area.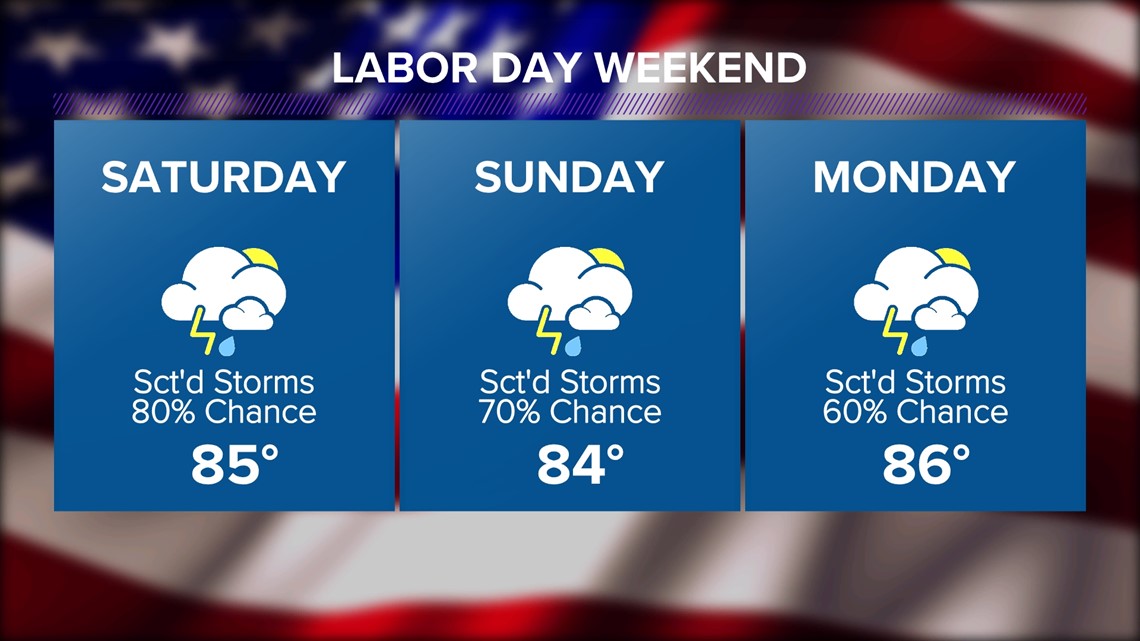 Check out our interactive traffic map to see where the trouble spots are across the Houston area: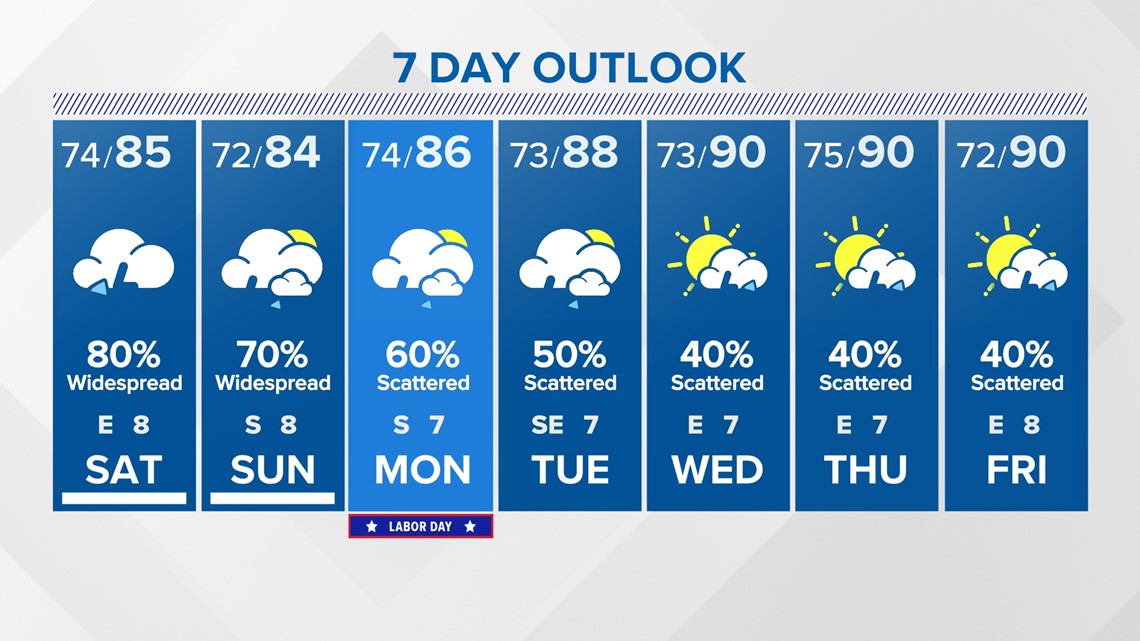 We have an updated drought monitor and it shows great improvement thanks to back to back rain accumulating days last week!
Now MOST counties have been downgraded to a Moderate Drought or are simply "Dry" and out of drought category.
We continue to watch our western counties that still have some catching up to do--though they are now fully out of the worst drought category.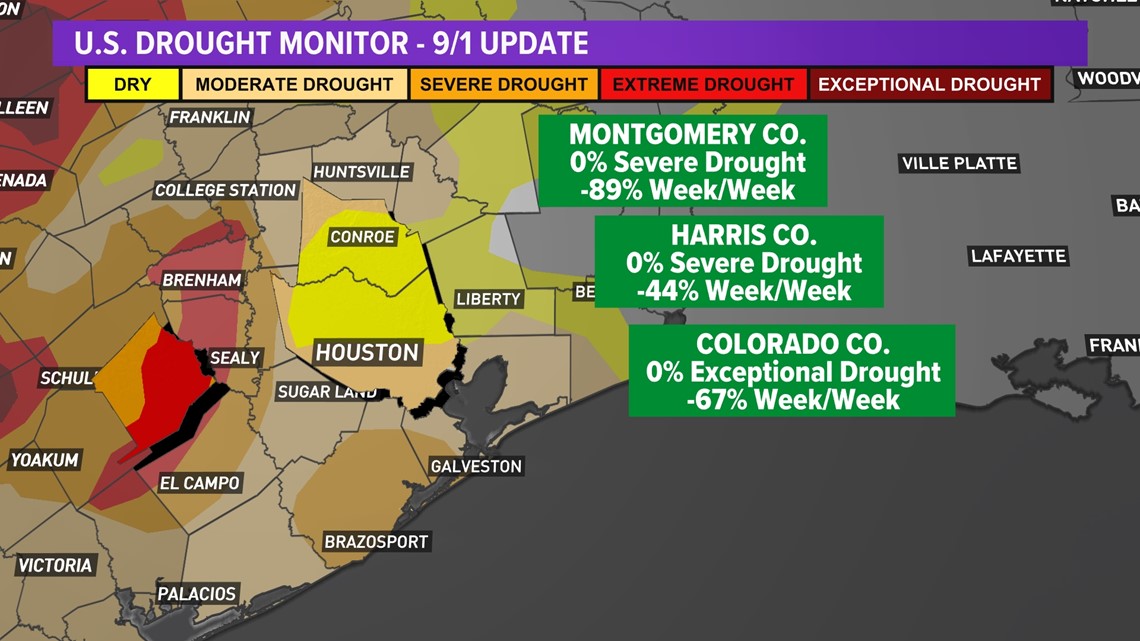 And here's a quick check at the tropics: We're watching our first hurricane of the 2022 Atlantic season, Hurricane Danielle and two other areas in the tropics right now.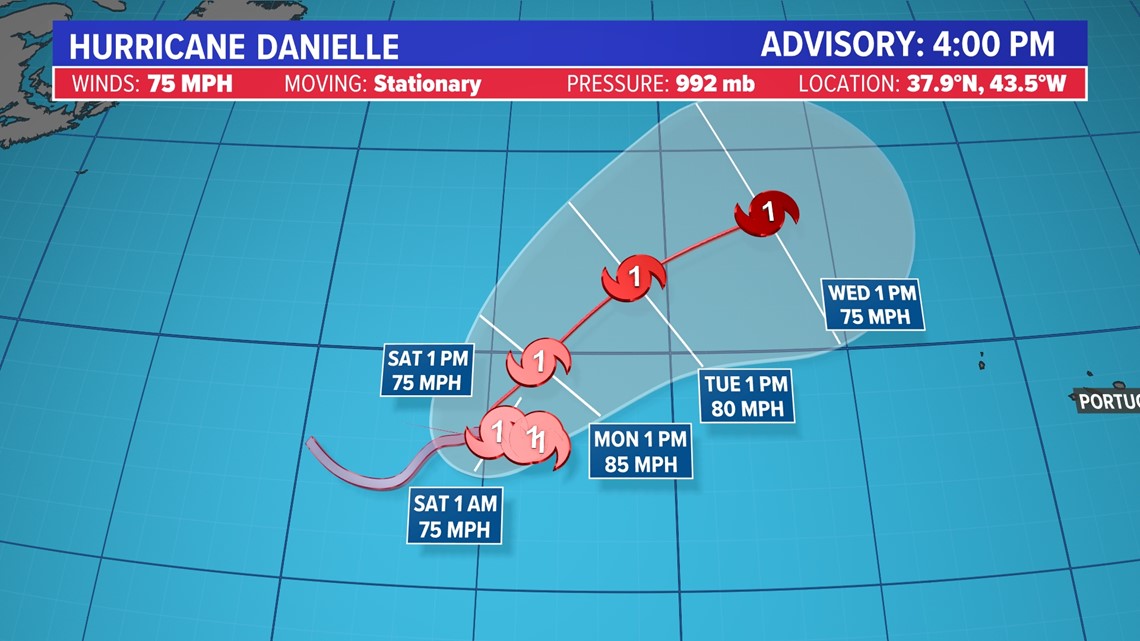 Danielle is expected to sit in the North Atlantic and modestly strengthen over the coming days. The good news is that it will not impact land.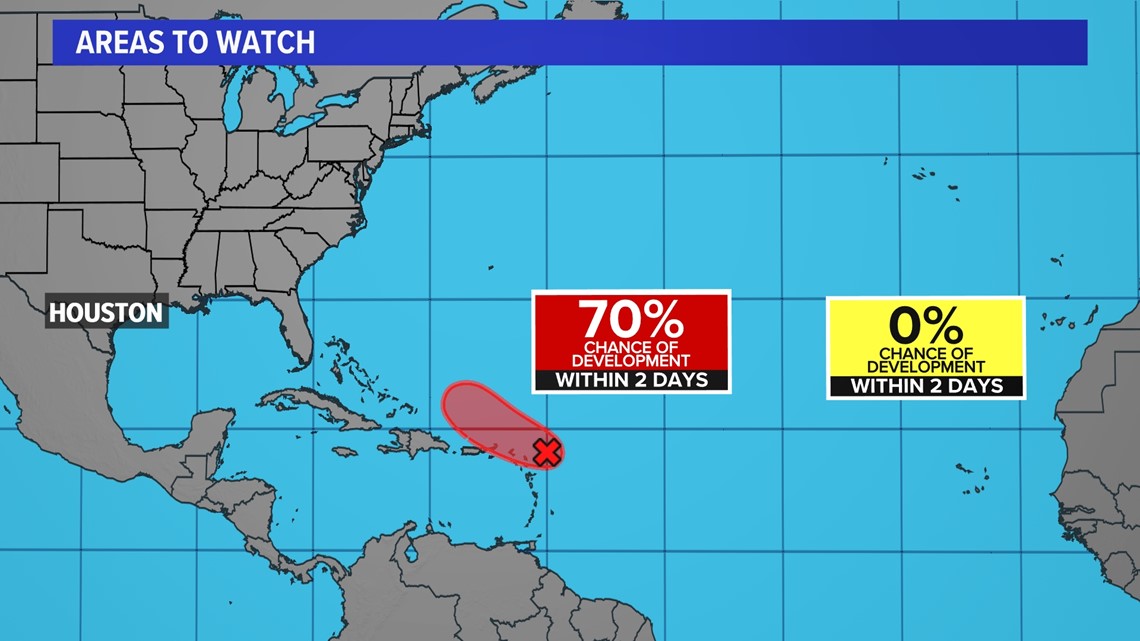 Invest 91L - which is the wave with the 70% development chances will likely become Earl in the short term. Right now it looks to avoid land as well but we will have to watch it closely as it may just graze the Leeward Islands.
Overall, no imminent threats exist to the United States, but all will need to be watched closely as we approach the peak of the Atlantic Hurricane Season.
Check interactive Houston-area radar
Follow the KHOU 11 Weather Team for daily updates: