HOUSTON — Temperatures are slowly on the rise but cold nights are still expected for several more days.
The good news is the power grid appears to be holding up to the pressure.
Houston weather timeline
Saturday and Sunday — The weather will get a little warmer but not much warmer. Expect a partly cloudy weekend with high temperatures reaching the 50s. Low temps through the weekend are expected in the 30s.
Monday — The weather will continue to warm up with high temperatures expected to reach the 60s.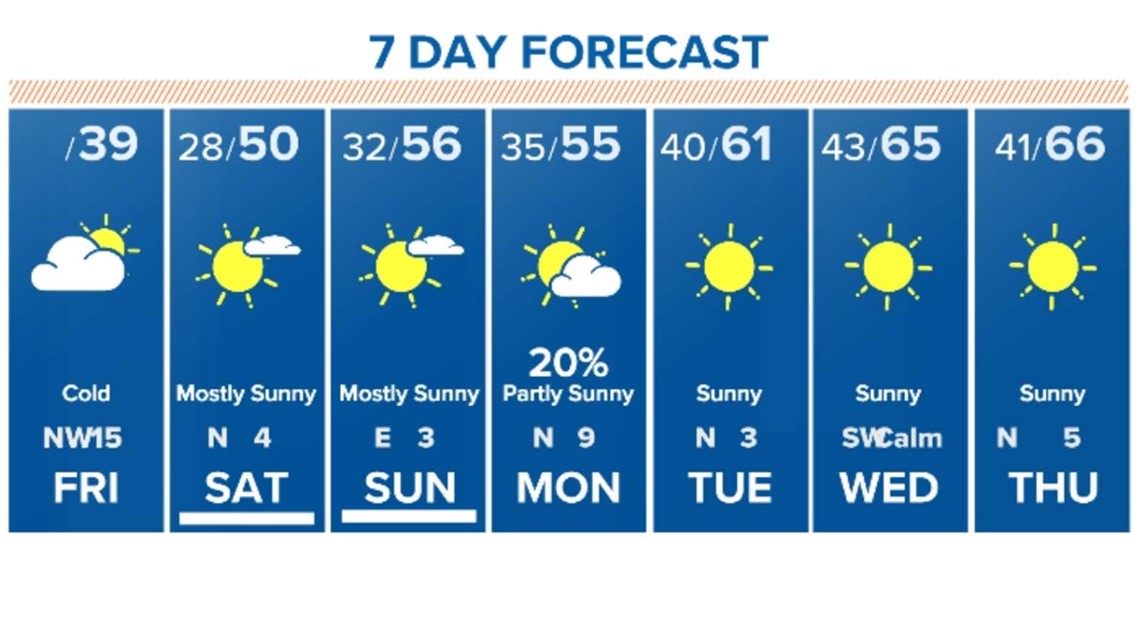 Stay up to date with all the latest weather updates by downloading the KHOU 11 mobile app.
You can also follow all of the KHOU 11 Meteorologists on social media: