HOUSTON — A beautiful, dry, and mild travel day all across the area this Wednesday. No weather impacts in terms of getting to your destination on time.
The calm, quiet weather will change heading into Thanksgiving tomorrow, though.

A complex storm system will produce widespread rain and thunderstorms, some of which could become strong to severe.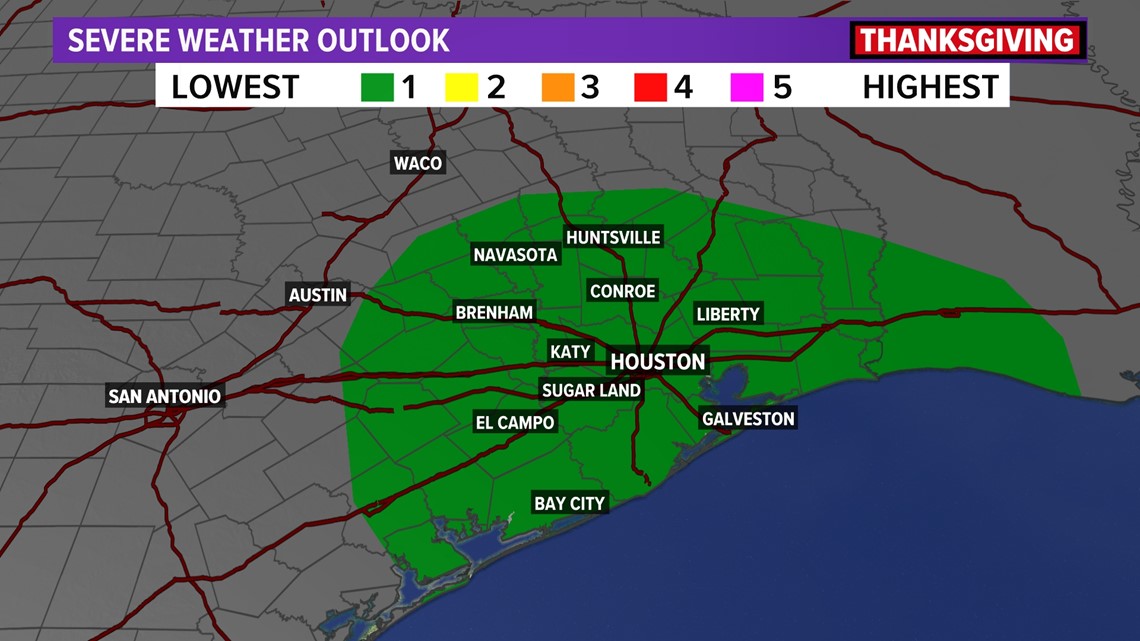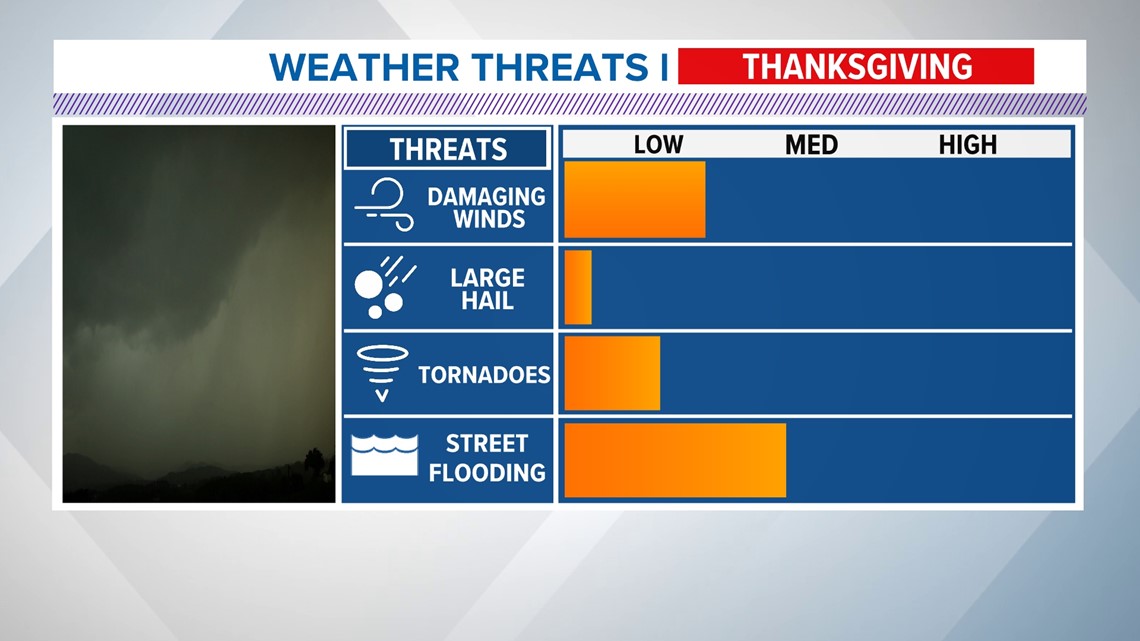 The Thanksgiving Day Parade in downtown Houston may have to combat scattered showers and the risk for lightning.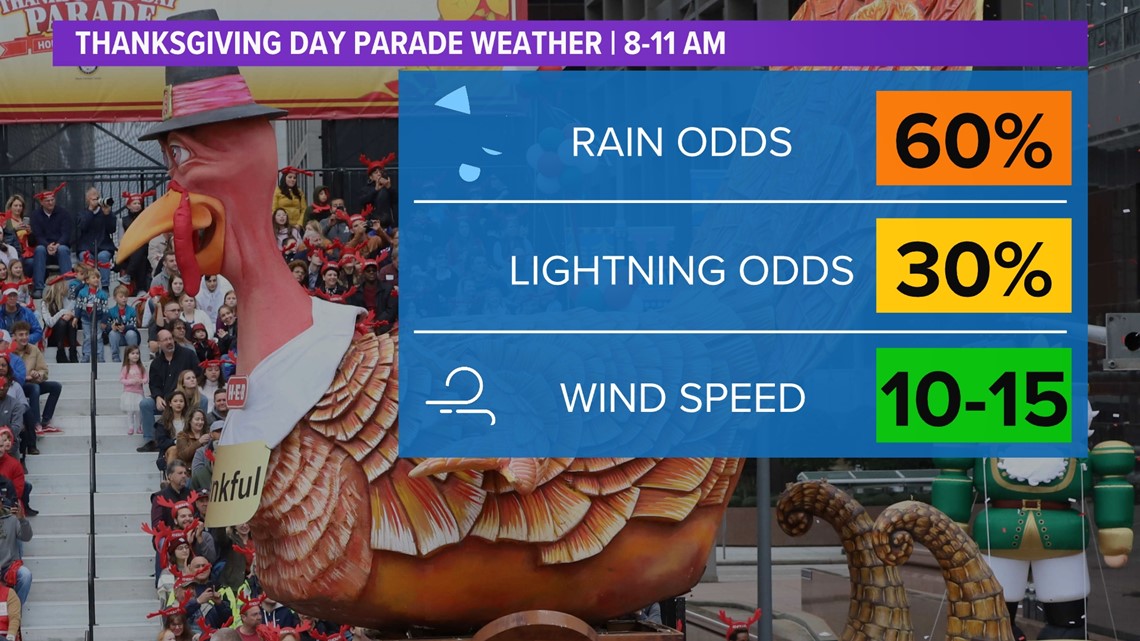 Rainfall totals will be impressive, anywhere from 1" to as much as 3" or 4" before Friday evening. This could lead to street flooding in vulnerable areas.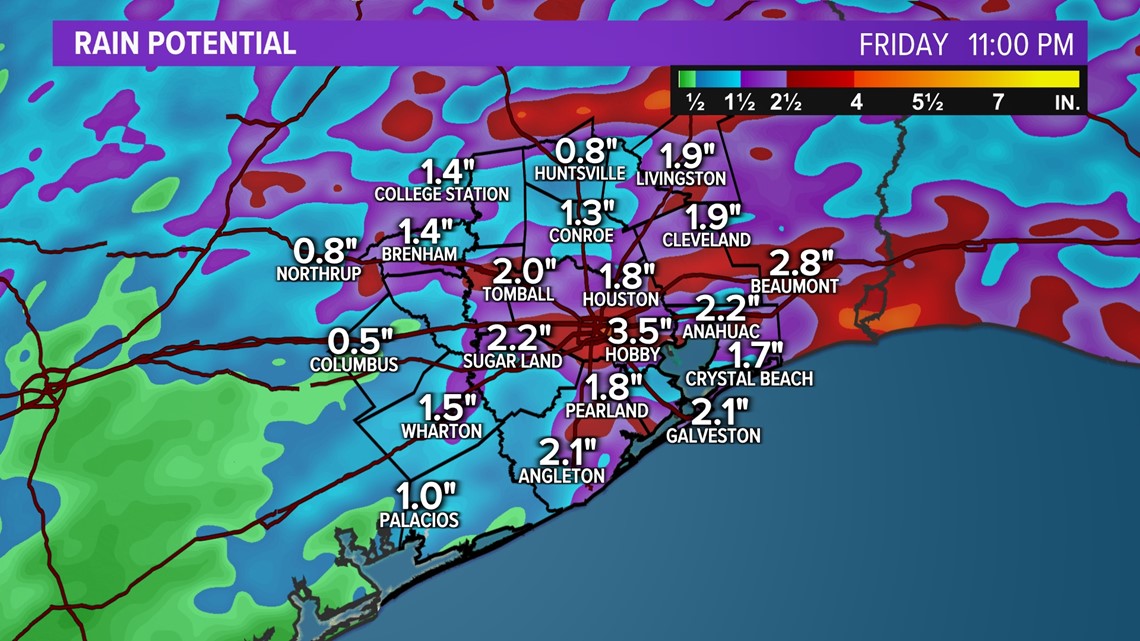 The pattern looks to take a turn for the better on Saturday, but it may take a while. Skies gradually clearing by late in the day and the second half of the weekend looks beautiful.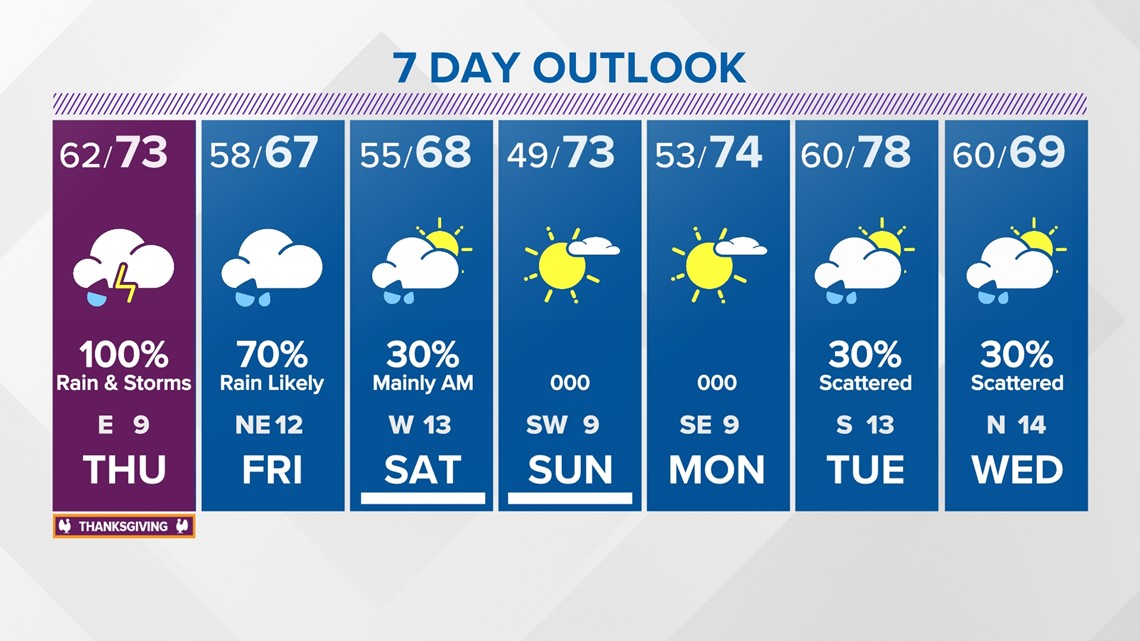 Check interactive Houston-area radar
Follow the KHOU 11 Weather Team for the latest updates on the forecast: