HOUSTON — Winter weather is moving through the entire state of Texas, including right here in the Houston area.
On Sunday night in southeast Texas, conditions deteriorated in the afternoon and kept getting worse. Freezing rain, sleet and even snow fell around the region. And much more snow is on the way.
Here are some of the snow totals in the forecast across the Houston area, based on the Euro model. This is through 12 p.m. Monday.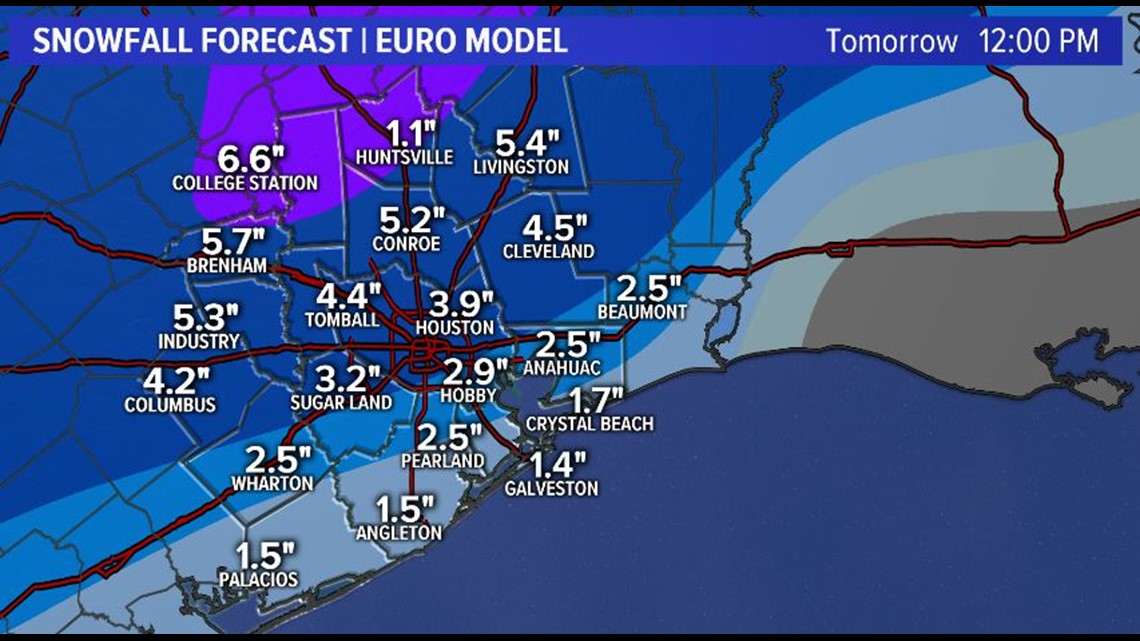 These are forecast numbers and they could change, but there's sure to be plenty of snow in the Houston area during this rare winter weather event.


Speaking of snow, we're seeing pretty wild images from all over the state. Check out this video from our sister station, KWES in Midland-Odessa.
Winter weather is beautiful, but also very dangerous
And while this winter weather is beautiful, it's also very dangerous. On Sunday night, there were more than 100 wrecks reported around the Houston area, according to HPD Chief Art Acevedo.