HOUSTON — Severe storms pushed through the Houston area on Thursday, moving into town from the northwest and pushing off the coast a little after 7 p.m.
High wind with the storms caused major power outages. At one point, there were more than 200,000 CenterPoint Energy customers without power. We also saw damage from the wind at a construction site in the Cypress area and had reports of power lines damaged in the storm.
Below are some of the photos and videos viewers and our crews noticed Thursday. If you have photos and video from the storm share it with us through the Near Me feature of our app.
Conroe
In Conroe, a lightning strike hit a tree and set it on fire. That sparked a chain reaction.
Conroe fire officials said the energy from that lightning strike ran down to the root of the tree, then melted an underground natural gas line and set it on fire.
Then that fire spread to two large sheds. They said it took five hours to get the fire under control and crews worked through the night to repair the gas line.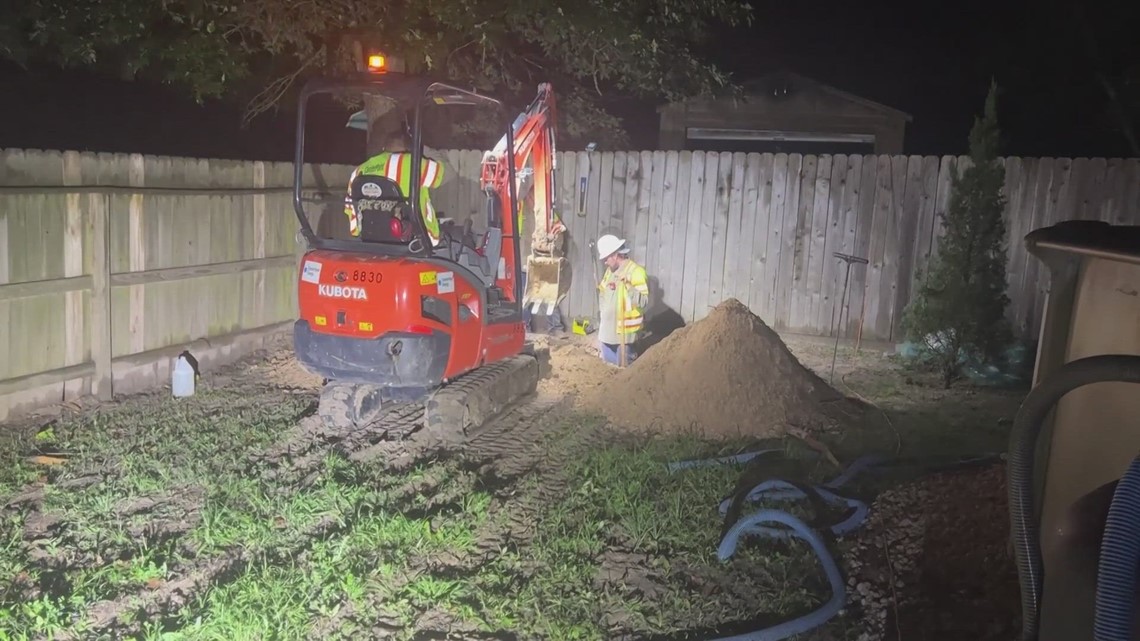 Cypress area
This is the home under construction in the Cypress area that was damaged during the storm.
Power lines along Barker Cypress were also damaged.
Lightning is being blamed for an apartment fire in northwest Harris County that damaged 12 units.
This video was taken right before the storm arrived in Cypress.
Reporter Adam Bennett found fences damaged in the storm.
League City
Here's what it looked like in League City as the storm moved through.
Katy
Brian Henn shot a photo of this tree down in Katy.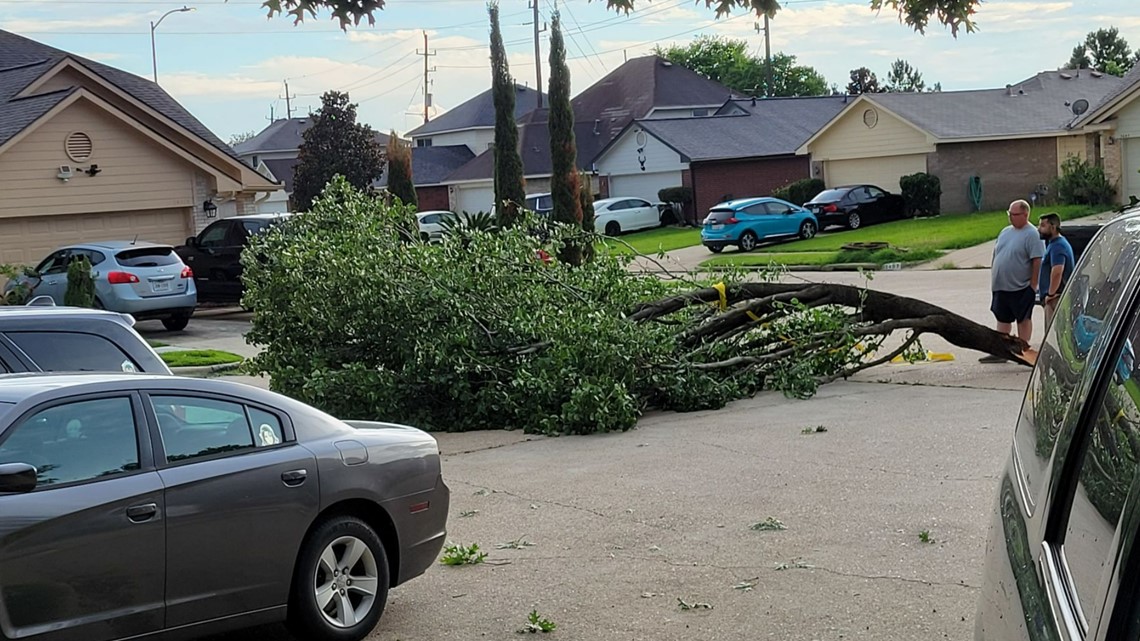 Pasadena
Raul Sifuentes Jr. sent in this photo and video of a damaged tree in Pasadena.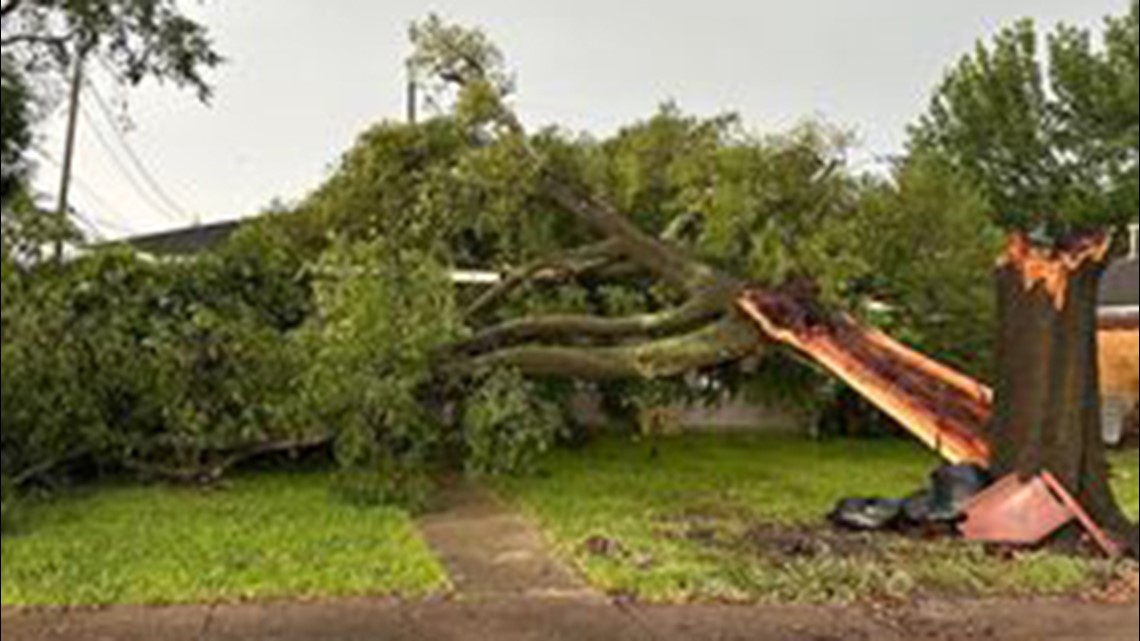 San Leon
Sabrina Plumlee shared this video from when the storm was moving over San Leon.
And after it passed, Sabrina shared this image.
Atascocita
Ominous storm clouds were seen in north Harris County as the storm was moving in.
Texas City
This tree's doing everything it can to stand up during the storms.