HOUSTON — The start of our work week welcomes a front that brings back widespread shower chances.
The line of showers and thunderstorms is looking to push through the northern portion of the viewing area right around the 8 a.m. morning commute.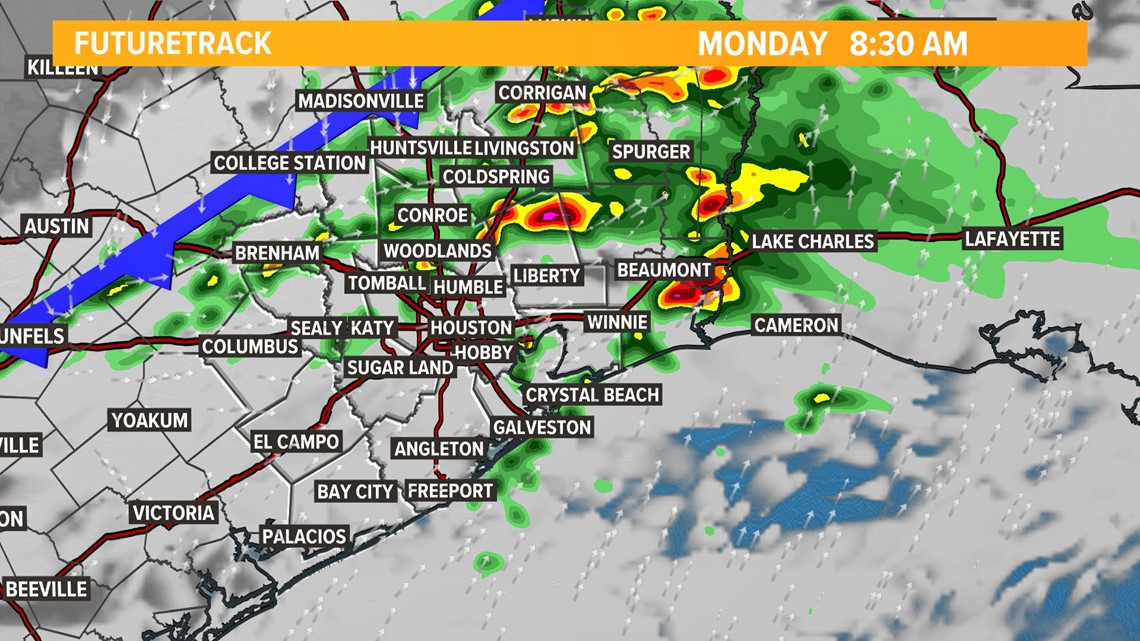 By late morning, the band of storms is in the Houston metro area.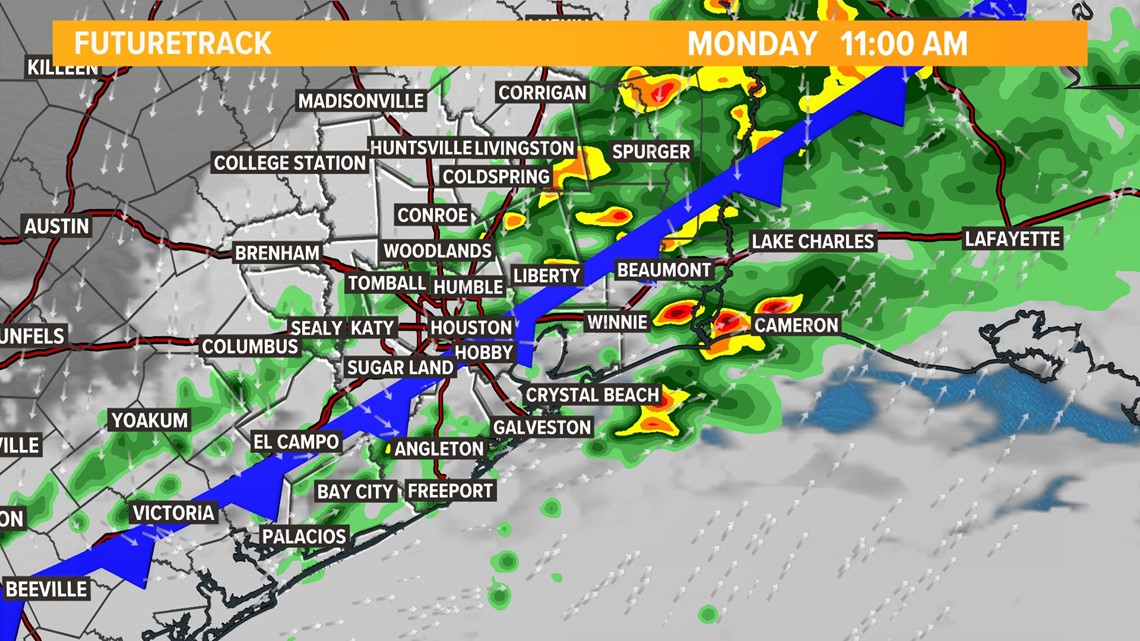 The wet weather looks to reach the coast by about 1 to 2 p.m.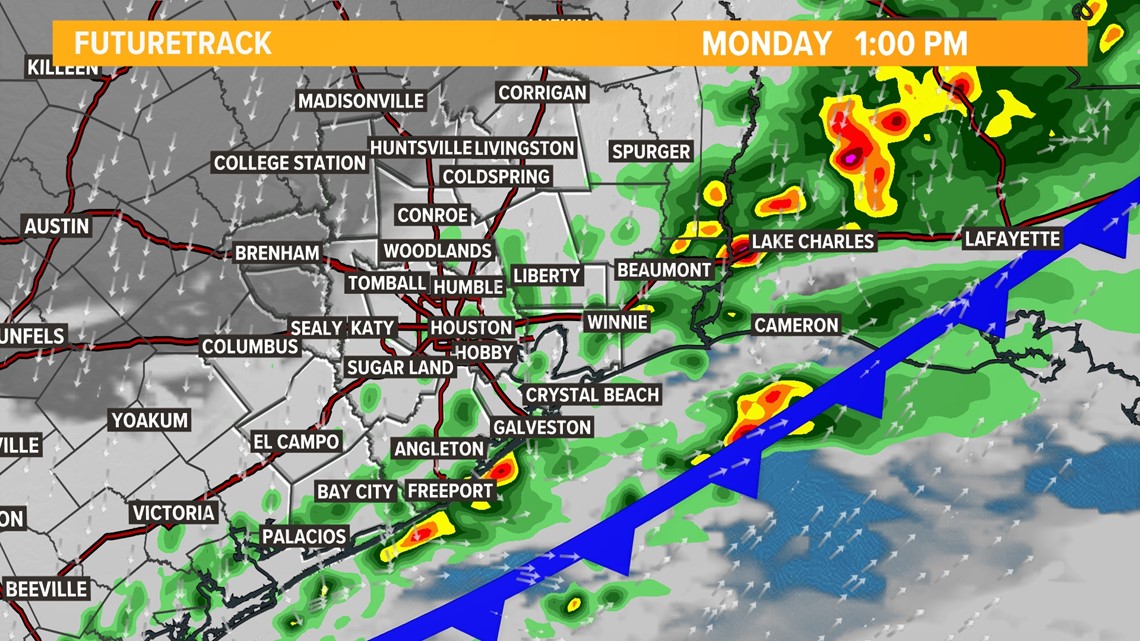 The Storm Prediction Center has our viewing area under a Marginal Risk for some severe weather with this front.
The biggest threat will be damaging wind above 50 mph. However, many wind gusts will stay within the 30 mph range. There's also a potential for brief heavy downpours and we can't rule out the chance of some small hail and even isolated tornadoes. That said, the main threat for that stays off to our north and east in Arkansas, Tennessee, Kentucky and Mississippi.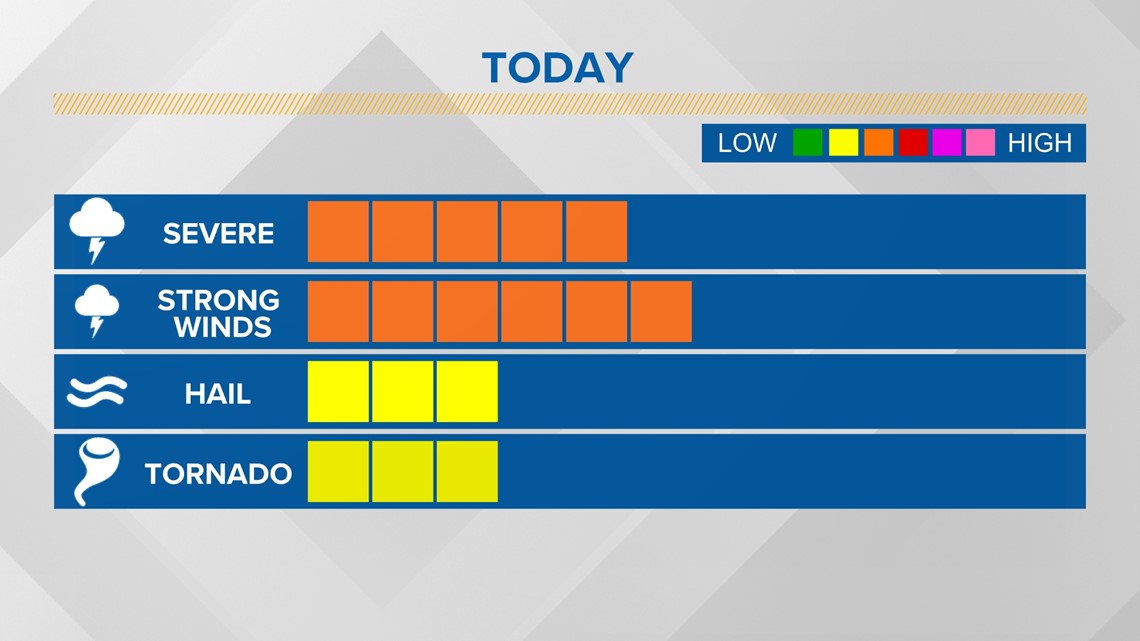 Cooler air will move in behind the front. The daytime high of 74 degrees will happen in the morning. The remainder of the afternoon we stay in the 60s.
Interactive Houston radar