HOUSTON — Typical August weather is here for us. We had it move in over the weekend and it'll linger through the week. Today will be similar to yesterday with heat, humidity, an air quality alert and a rain chance. There won't be much in the way of relief from the sticky weather unless a storm passes by you and you get some cooler air in it's wake or you are right on the coast, where the sea breeze might help a little bit. In fact, each day looks about the same. Look for highs in the mid to upper 90s and a small 20%-30% chance of showers daily.
After a wet stretch, where we saw roughly 2 weeks, from July 17th to August 1st, of scattered showers & storms, we have seen the script flipped. We'll be in this drier, hot and muggy pattern through the middle of the month.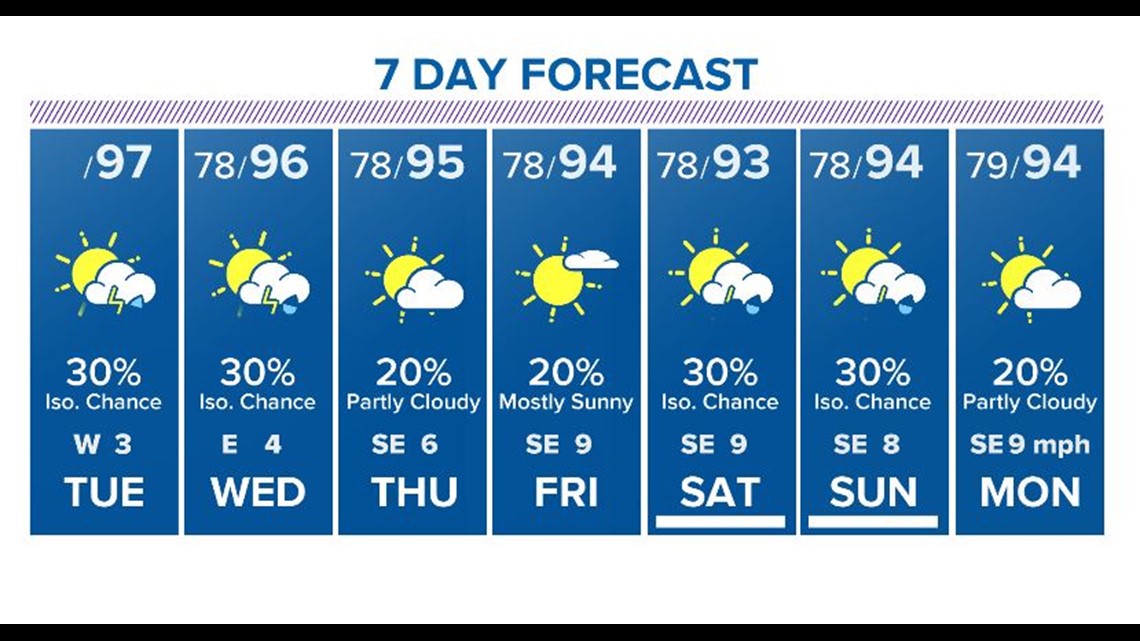 TROPICS
Isaias made landfall last night as a category 1 hurricane late Monday night. It is now a tropical storm, moving up through the Northeast region at a quick pace of roughly 30-40 mph. It will be producing heavy rain and strong wind gusts with a potential of tornadoes. This will continue throughout the rest of the day today with the tropical storm pushing into Southeast Canada overnight & into Wednesday morning.
Outside of Isaias, there is a disturbance we are watching just southwest of Bermuda. It has a 20% chance of development within the next 2-5 days.
Live Houston-area radar