HOUSTON — We have seen some drastic changes come to Houston recently. Temperatures, out there this Wednesday morning, are trending into the upper 50s to upper 60s (from College Station to Galveston) and that is a big jump of 24 to 38 degrees in the past 24 hours. But along with the big warm up, we have showers coming down and there is a concern for thunderstorms midday.
Here's the way it breaks down for the day today.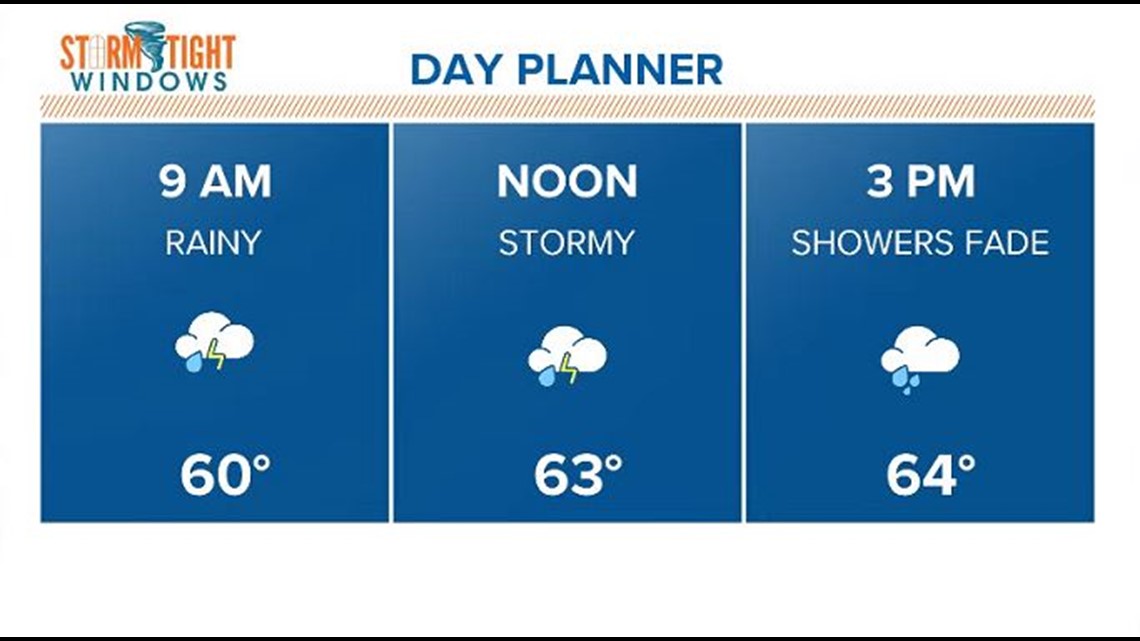 While the threat is low, some of those midday storms could be strong to severe, and there is a threat of damaging winds from any storms that do form, especially along the coast into Houston.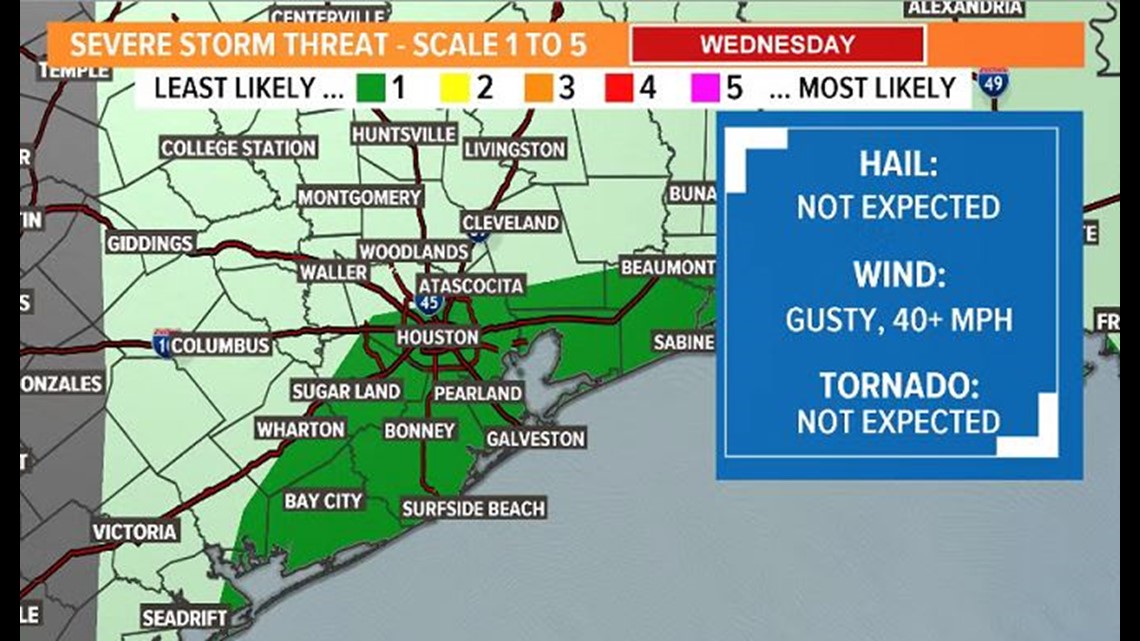 That cold front will be a slow moving one, as it makes it's way from west to east. Here is how the storms will look at noon.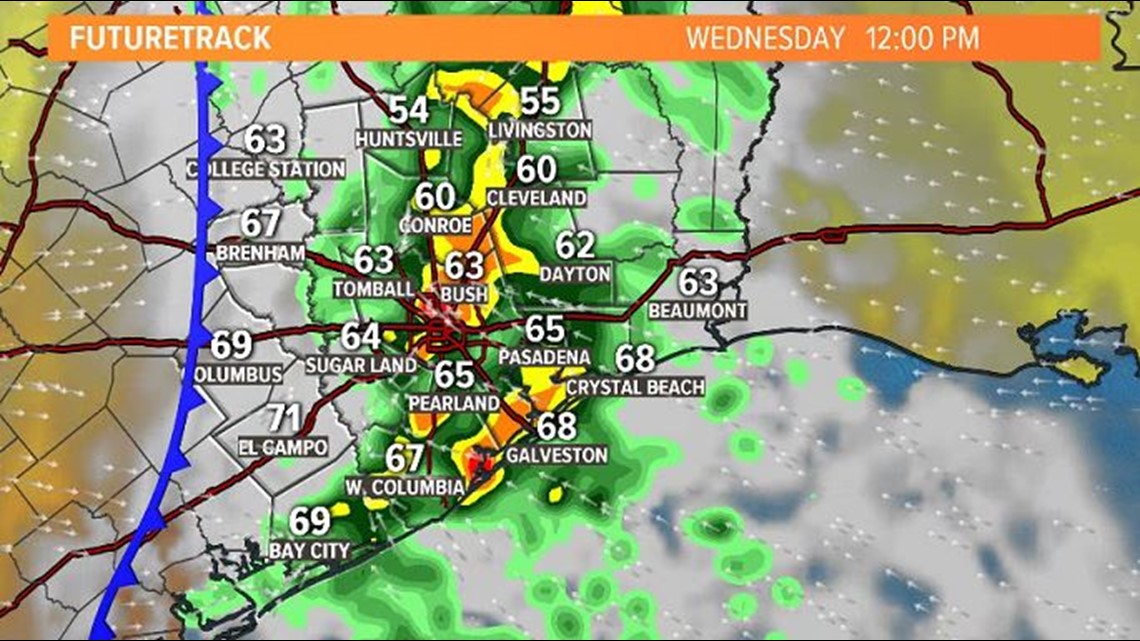 While the rainfall will be coming down nearly all day, it won't amount to any big flooding concerns. On average, an inch of rain is likely for the metro area, with some higher amounts possible along the coast. Localized ponding on roadways and low-lying areas is expected to be the worse we'll see from the storms.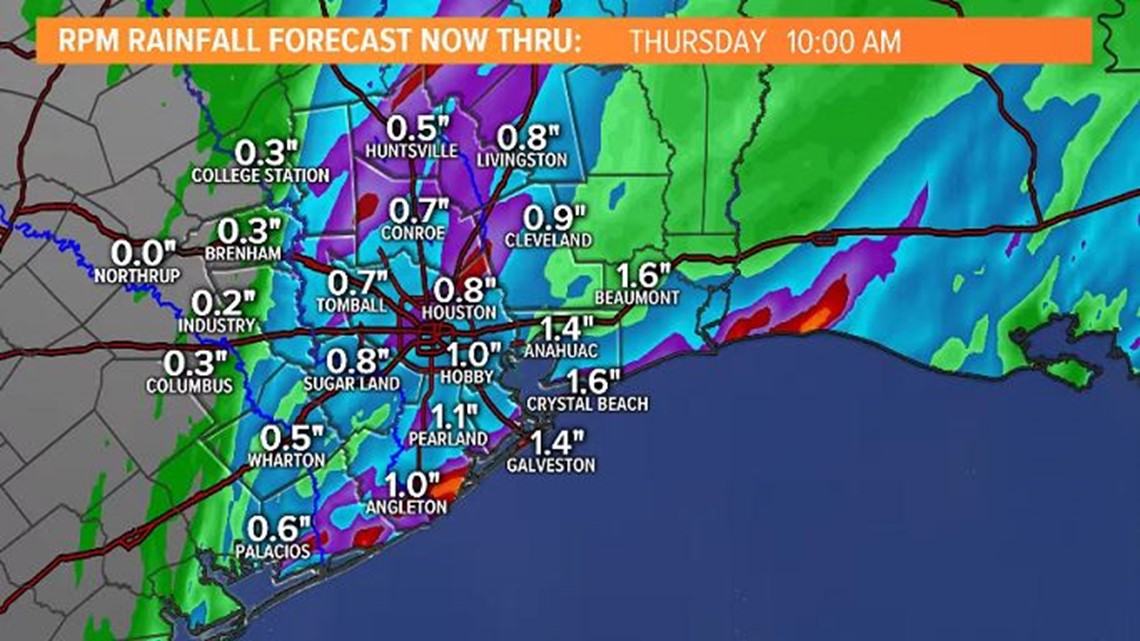 Colder air will look to return on overnight from Wednesday to Thursday and then linger into Friday. We'll see clearing skies for Thursday but it'll be breezy as well. So that thicker coat will be needed once again.
Houston 7 Day Forecast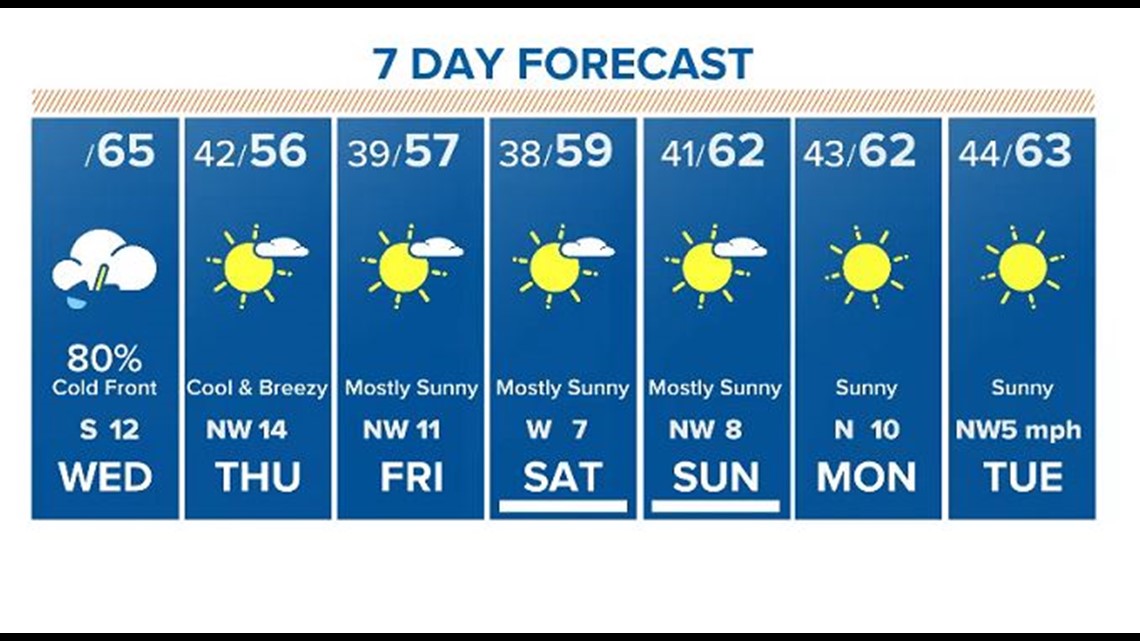 Live Houston-area radar