HOUSTON — The weekend started out with pretty much every location north of I-10 dipping well below the freezing mark. Sunny skies throughout the entire region brought about a nice rebound with high temperatures in the middle 50s. Although it felt nice those highs were well below average for the 22nd of January, average highs should be around 64°.
Our Sunday is shaping up to be a beautiful one. Still in the chilly side but an improvement from yesterday with highs topping off in the upper 50s.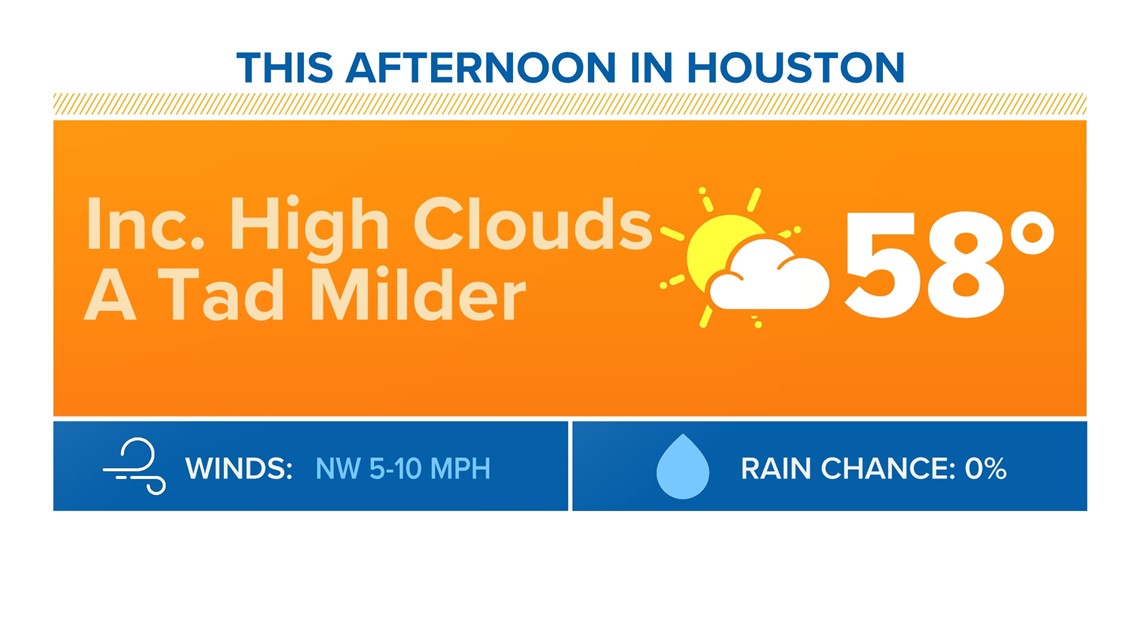 You'll notice a cloud deck thickening throughout the day from the west, that's going to spill over area wide tonight and set the stage for Monday's wet weather maker. Periods of rain will be heavy at times along with embedded thunderstorms too. Rain begins to taper off after the evening commute, rainfall totals likely between 1-2".

Quiet and a bit milder for Tuesday, highs will actually make it to near normal in the middle 60s. A few more chances at showers come our way through the rest of the week.
Click here to track the rain using our live radar.
Houston's 7-day forecast

Interactive Houston radar