HARRIS COUNTY, Texas - All 4.7 million people in Harris County were impacted – directly or indirectly – by Hurricane Harvey, according to the Harris County Flood Control District's final report on the storm.
According to the report by Jeff Lindner, HCFCD director of hydrologic operations, and Steve Fitzgerald, chief engineer, 60,049 residents were rescued by government resources across the county, most of them from their homes. About 32,000 to 34,000 people stayed in 65 temporary shelters.
The report states all 22 of Houston metro's major freeways were flooded and impassable during the storm. The report estimates more than 300,000 vehicles were flooded across the county, many at homes, parking garages and dealership lots.
Officials with the Harris County Medical Examiner's Office confirmed 36 flood-related deaths because of Harvey, the majority of them as a result of people outside in fast-moving or high-water levels, according to the report. The hurricane resulted in 68 direct fatalities statewide, the largest number of deaths from a landfall hurricane since 1919.
Harvey is one of the only flood events, HCFCD officials say, where people drowned in their home or workplace.
Damage estimates show Hurricane Harvey is the second-costliest hurricane in American history with $125 billion in damage. The costliest is Hurricane Katrina, which hit the Gulf Coast in 2005 and caused $160 billion in damage.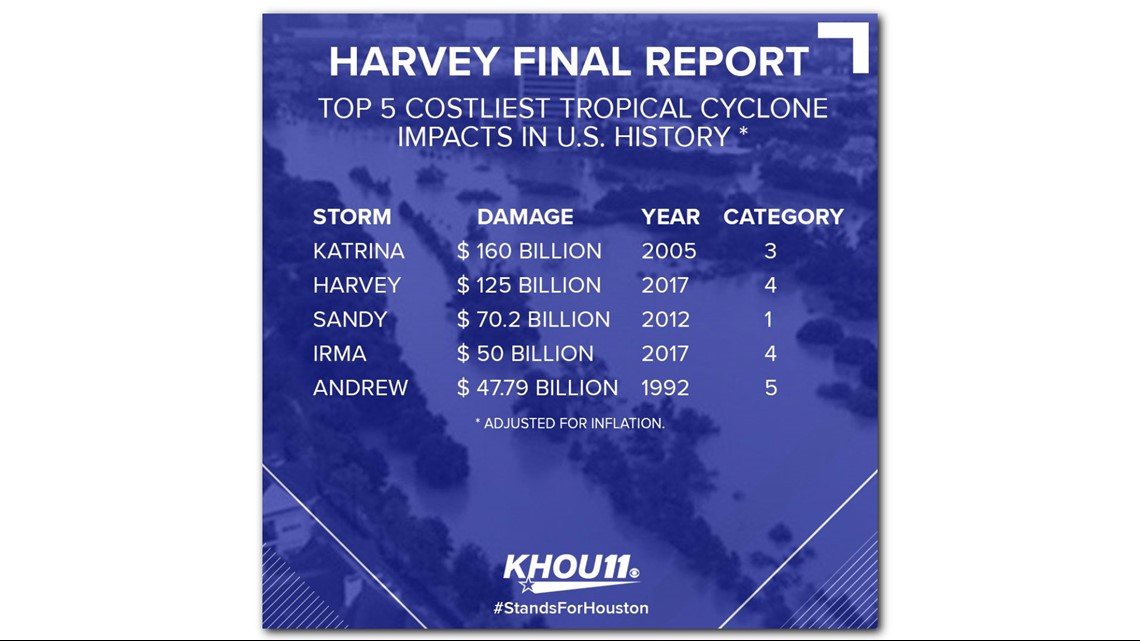 The report includes statistics on FEMA assistance to individuals and families so far:
More than 47,000 flood insurance claims ($2.9 billion)
More than small business loans ($1.2 billion)
177,600 individual assistance approvals ($4.8 billion)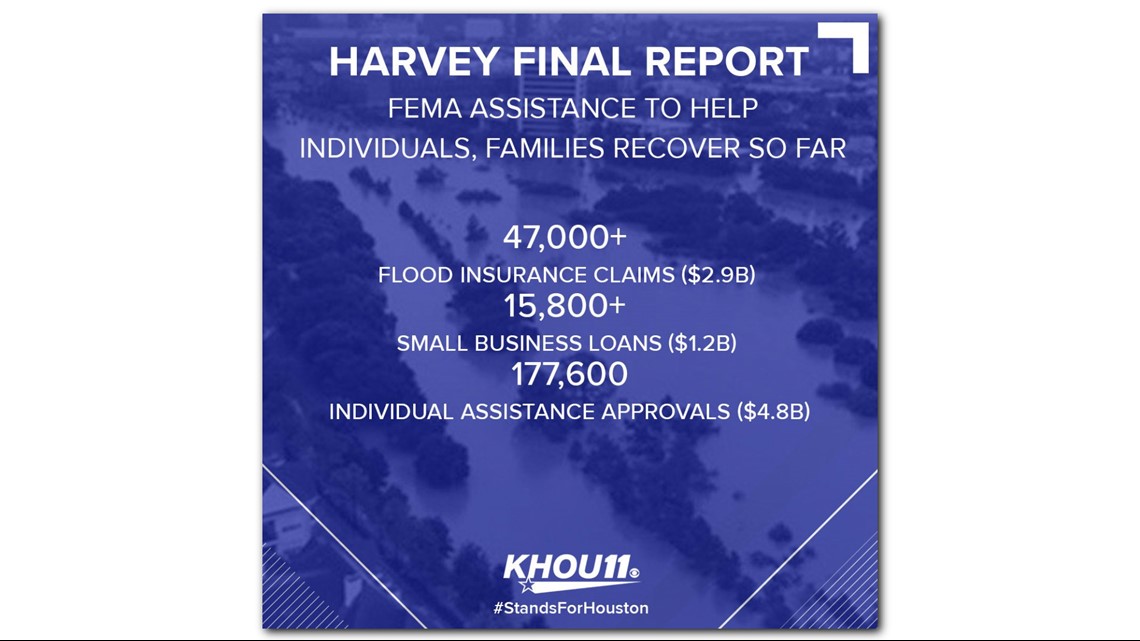 The report provides a comparison of Harvey's rainfall to Tropical Storm Allison in 2001, the Tax Day Flood in 2016 and the October 1994 flood by hours and days.
"It is interesting that Tropical Storm Allison exceeds Harvey's rainfall in the 6-, 12- and 24-hour periods," the report states. "In the 2-day period, Harvey produced 6.0 inches more than Allison and 8.9 inches more over 4 days."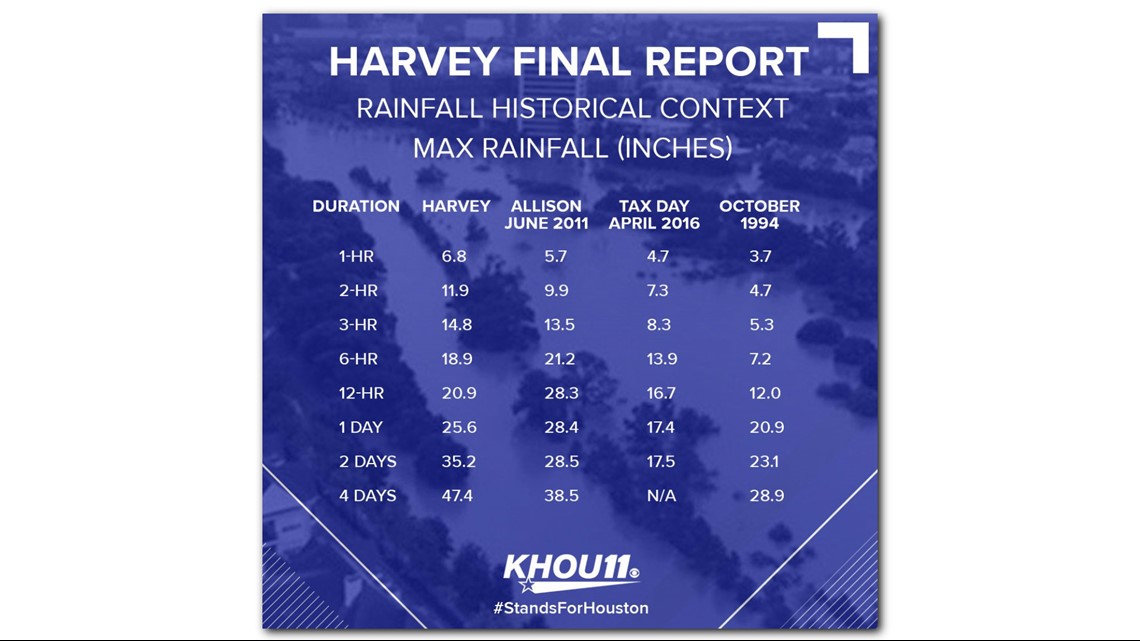 View the full report here.