HOUSTON — Strong storms moved through the Houston area again on Thursday.
Several severe thunderstorm warnings were issued as line of storms moved through and Bush Intercontinental had a ground stop on inbound flights until 6:30 p.m.
There were reports of damage from the storms in Fort Bend County, including downed power lines on top of a car on FM 2977.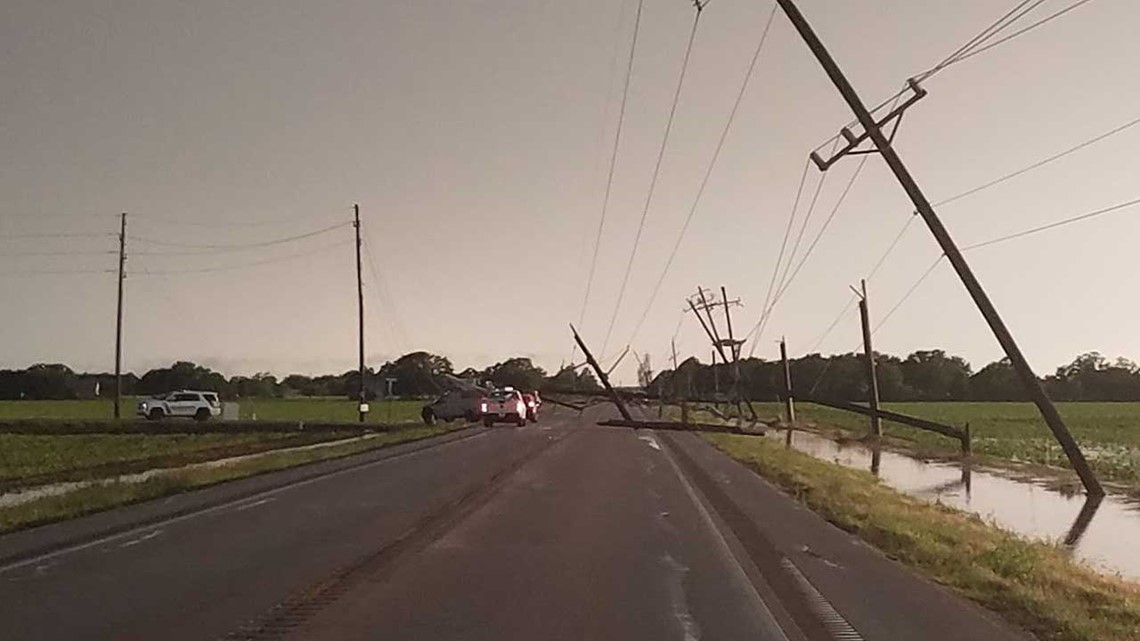 Timeline: What to expect
FRIDAY: 20-percent rain chance remains as the temperatures begin to soar. Expect temps back into the low 90s with feels-like numbers approaching 100°F.
THIS WEEKEND: Mostly sunny- hottest temperatures of the year so far, topping out in the mid- to upper-90s. Feels-like numbers could top 105°F or higher. You'll certainly want to practice heat safety which means drinking lots of water, staying in the shade and wearing light colored clothing.
NEXT WEEK: Clouds return with a slight rain chance, daytime high temperatures in the low- to mid-90s.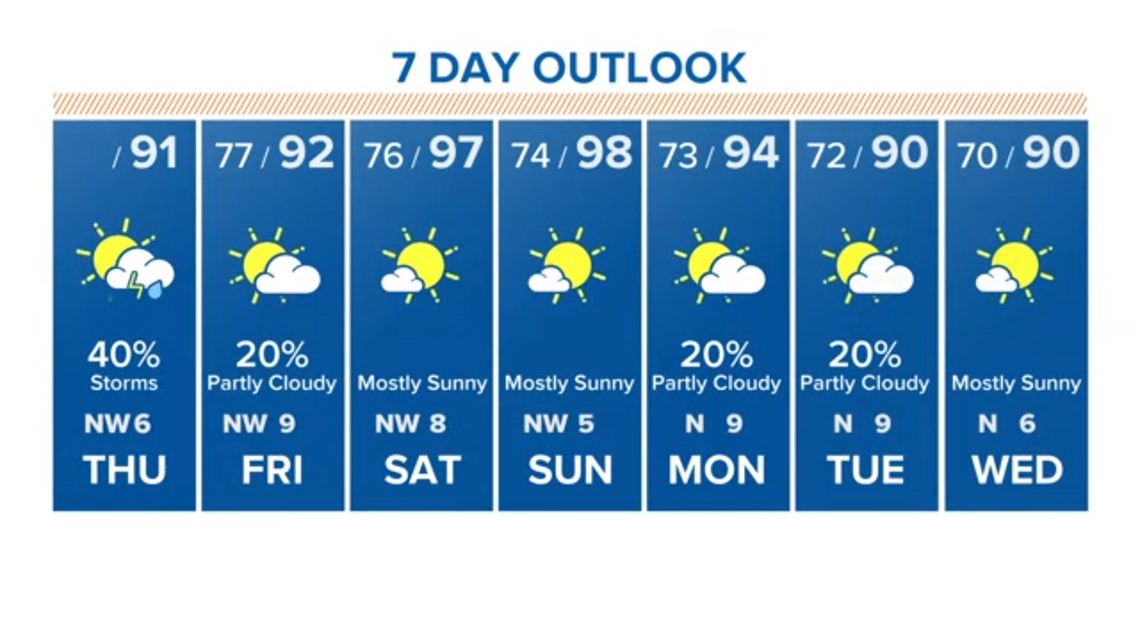 BE PREPARED THIS HURRICANE SEASON
Items that should be on your hurricane preparation list if a storm heads our way:
Water - at least 1 gallon daily per person for 3-7 days; also fill the bathtub and other containers; sports drinks are good to fend off dehydration
Food - at least enough for 3-7 days; non-perishable packaged or canned food; juices; foods for infants or elderly family members; snack foods; food for special diets
Non-electric can opener
Cooking tools, fuel
Paper plates and cups, plastic utensils
Bedding: blankets, pillows, etc.
Clothing
Rain gear
Sturdy shoes
First aid kit, medicines, prescription drugs
Toiletries, hygiene items, moisture wipes, dry shampoo
Flashlight, batteries, lanterns
Radio: Battery operated and NOAA weather radio
Telephones: Fully charged cell phone with extra battery; chargers; traditional (not cordless) telephone set
Cash (with some small bills) and credit cards: Banks and ATMs may not be available for extended periods
Important documents: Place in a waterproof container or watertight resealable plastic bag: Should include insurance, medical records, bank account numbers, Social Security card, prescriptions, etc.
Tools: Keep a set with you during the storm
Gas: Fill up your vehicles several days before landfall is expected; Gas stations could lose power during a storm and supply trucks may not be able to reach the area
Pet care items: Proper identification, immunization records, medications, ample supply of food and water; a carrier or cage; muzzle and/ or leash
Bleach without lemon or any other additives
Fire extinguisher
Mosquito repellent
Keys
Toys, books and games for children
Duct tape
Cell phone charging stations -- locations where you can charge mobile devices