AUSTIN, Texas — Editor's note: This blog is no longer being updated. Click here for the latest updates.
Saharan dust has made its way to Central Texas today. This is the culprit for the hazy sky you may have noticed and has also reduced the air quality into the "moderate" range.
Saharan dust will likely continue to bring hazy conditions and reduced air quality through the beginning of the upcoming week.
Aside from the dust, the other weather focus will be a low chance for storms through Sunday night and Monday overnight. Storms have fired up late this afternoon just to our north, but will struggle to make it south into the KVUE area.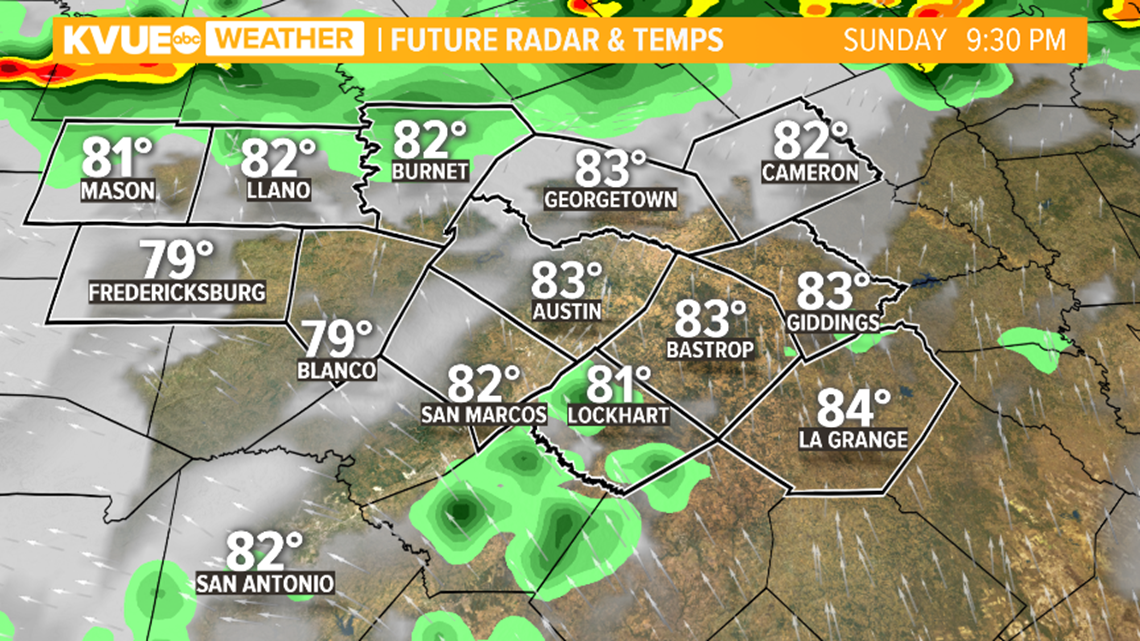 So the chance of storms through tonight is low, but not zero. We'll leave a 20% chance of storms for areas north of Austin, but most will likely stay dry. If a storm is able to make into Central Texas there is a low end chance that it could be strong with gusty winds.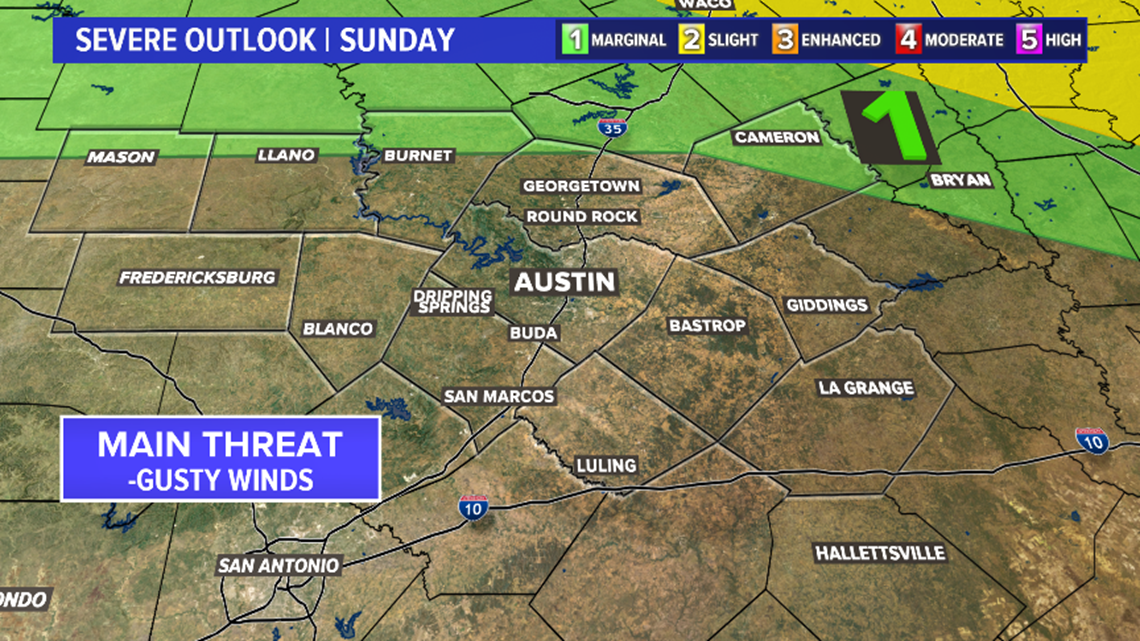 There is actually a slightly higher chance for rain and storms on Monday. New model runs show that storms could creep into our northern counties by Monday morning. Overall, the chance of this is still only around 40%, and will favor areas northeast of Austin and across the Hill Country.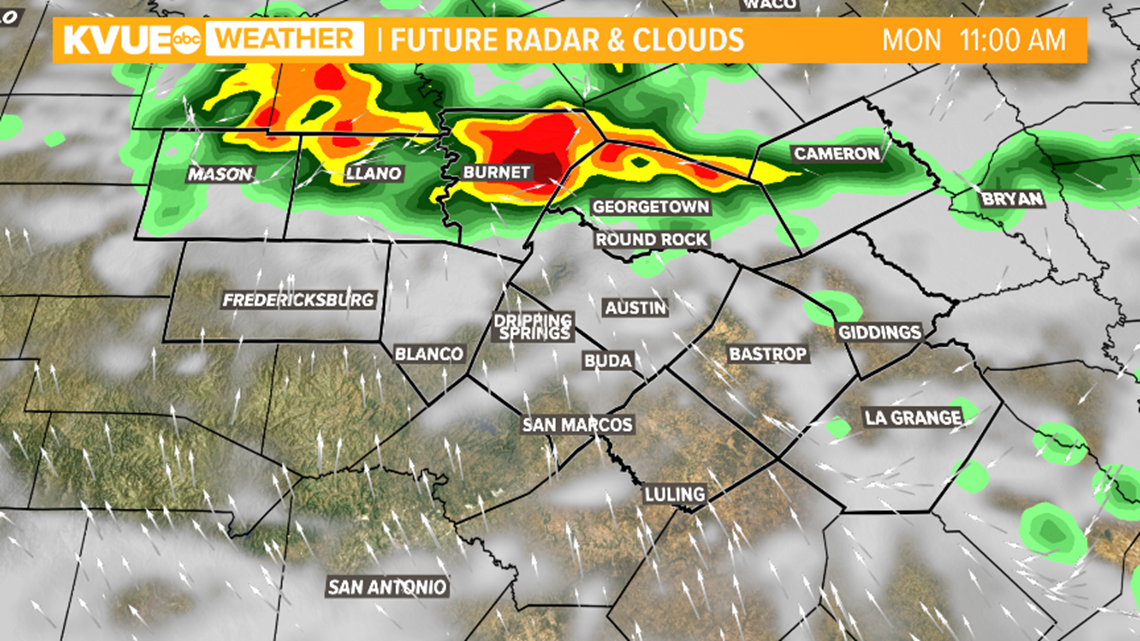 After the chance for storms Monday, the rest of the week will trend drier. Tuesday and Wednesday will feature just a 20% chance of isolated showers and storms, and rain chance by late week will be less than 20%.
Temperatures continue to run generally below average for this time of the year, but will warm to the mid-90s by the end of the week and the weekend.
The KVUE Storm Team will continue to closely monitor the forecast.
In the meantime, the extended forecast can be found below: