HOUSTON — There are many factors that go into the development of tropical storms and hurricanes. Sea surface temperatures, surface winds, Saharan dust, the Madden Julian Oscillation, ENSO conditions, mid and upper level winds and more.
Predicting how these factors will manifest, and then how they will interact with each other in concert makes any long-range forecast, well, challenging to say the least.
The meteorologists at Colorado State University are out with their April outlook. It calls for a very busy season with 19 named storms.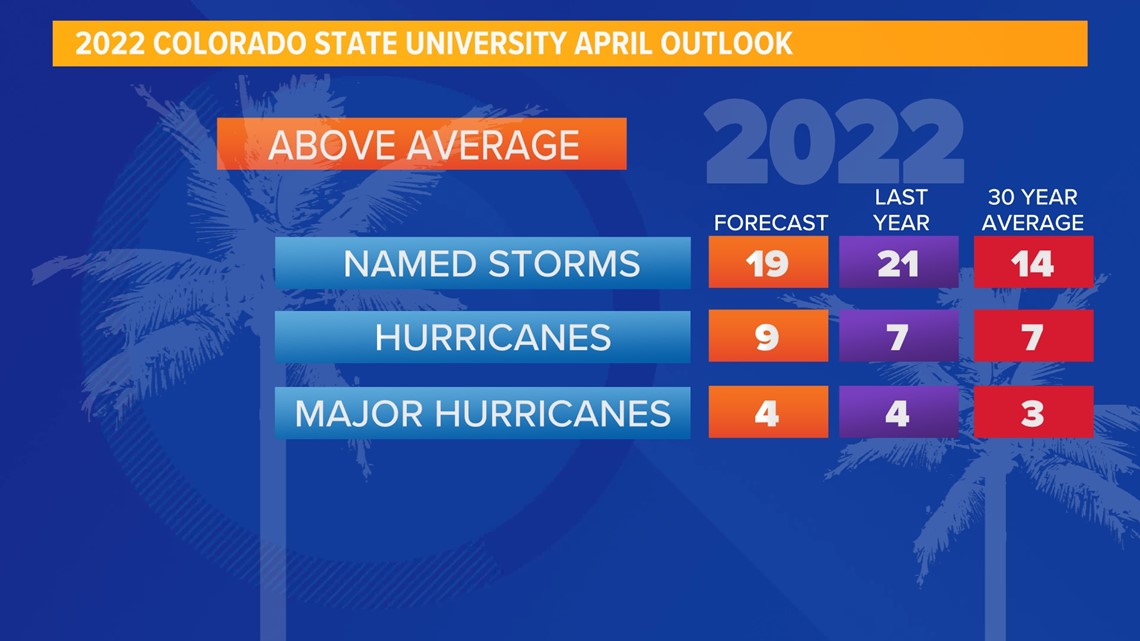 One factor that leads us to believe that this high storm count may verify, is the cooler that normal sea surface temperatures in the equatorial Pacific ocean, otherwise known as "La Nina."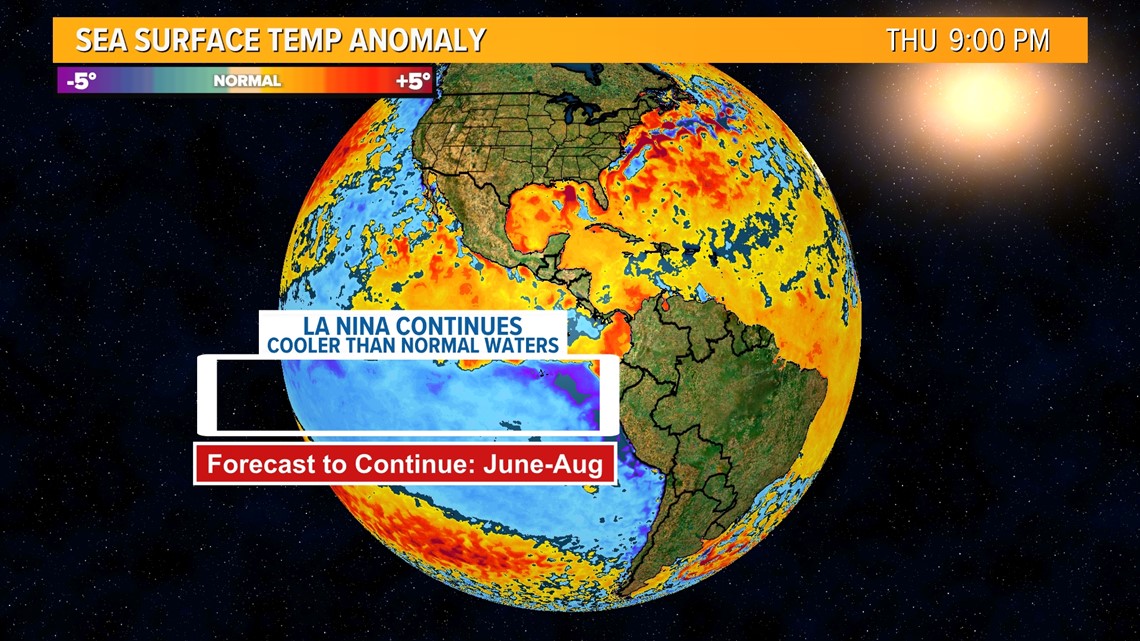 La Nina conditions tend to reduce the amount of mid and upper level wind shear over the Atlantic basin. This can have impacts that increase the number of named storms, and increase the intensity of those storms that do form.
Strong wind shear can tip storms over, ripping them apart before they can form.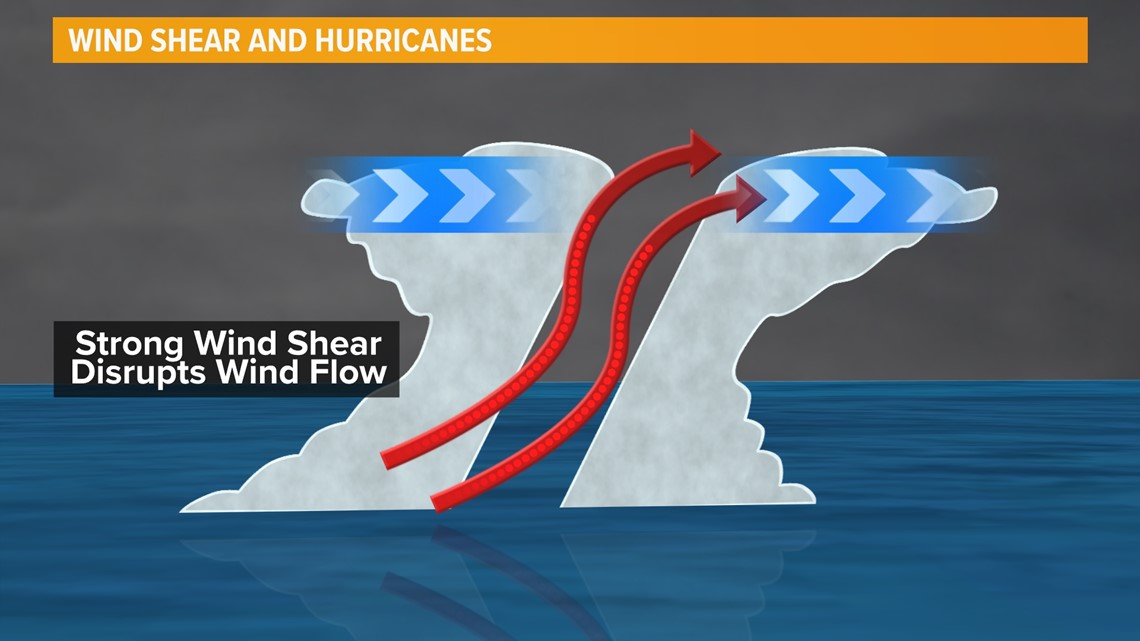 But during La Nina conditions, wind shear can relax, allowing storms to form more vertically and become stronger.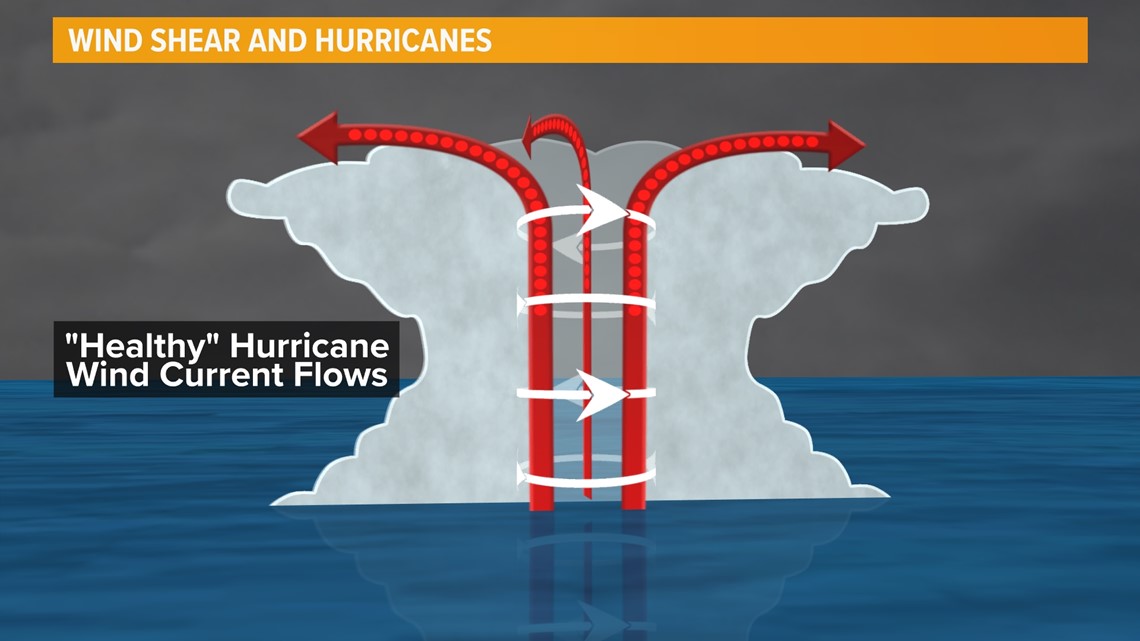 Again, this is just one of the factors that go into hurricane development. Regardless of a busy or quiet season outlook, we will take each day in hurricane season one at a time.