HOUSTON — Grab a jacket this morning as temperatures are in the 40s and 50s. It is chilly!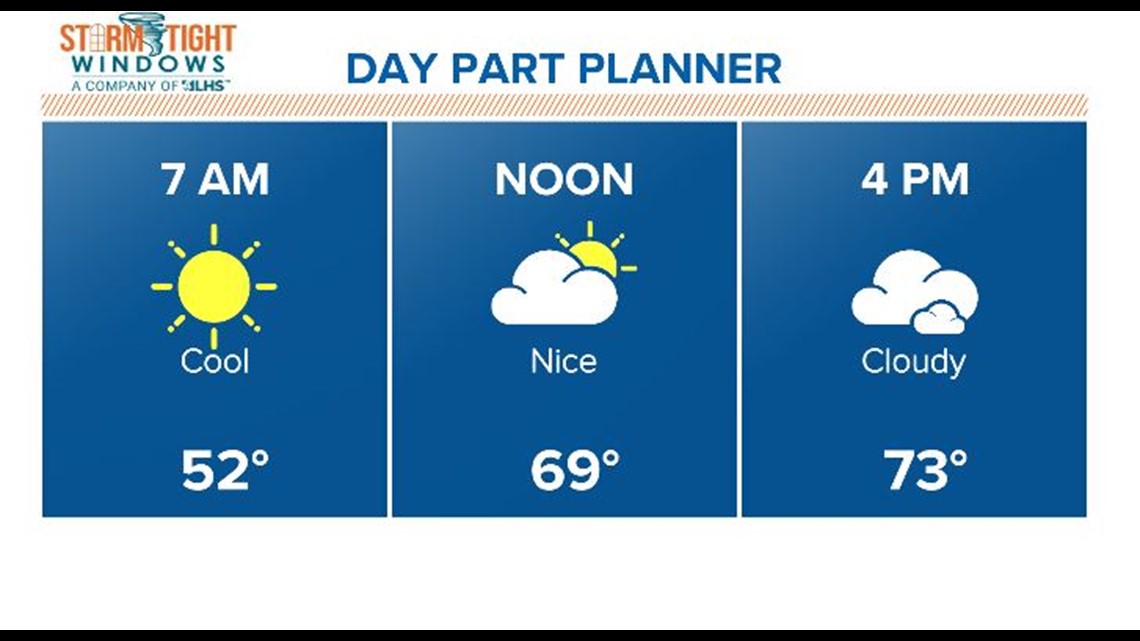 Thursday starts cool then ends warm and more humid with highs in the 70s.
We also have really heavy pollen levels. It is the tree and grass levels that will get you today.
Higher humidity flows in for Thursday before a strong cold front arrives Friday.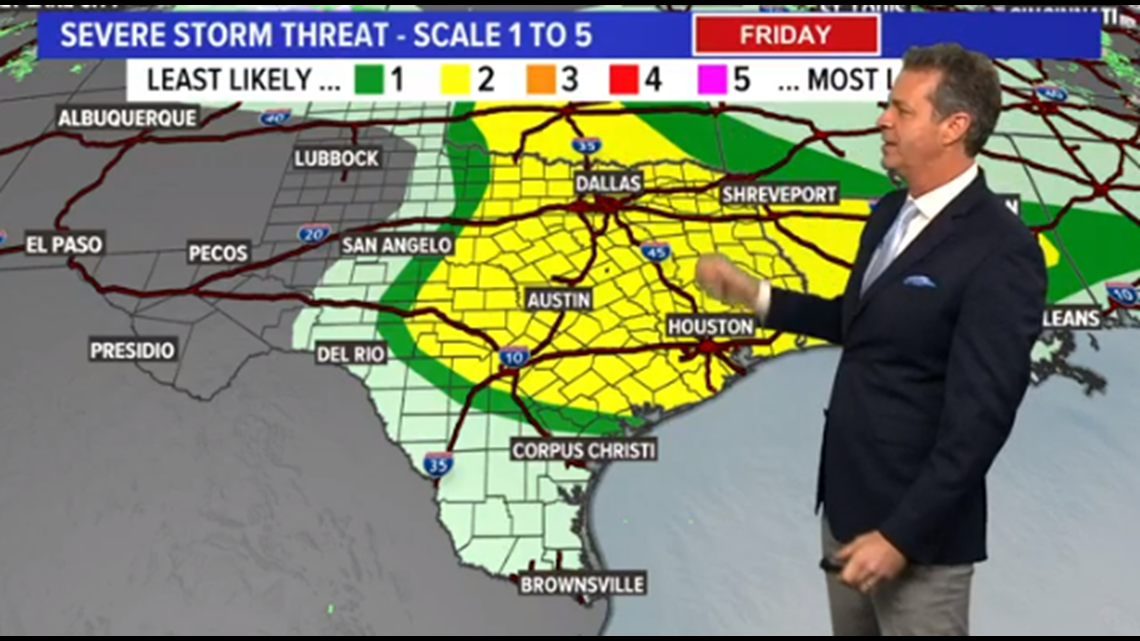 In fact, the National Weather Service has Southeast Texas in the "slight risk" zone for severe weather Friday. This includes a chance of gusty winds, downpours and hail. What are your Friday and early Saturday morning plans? We may see some widespread heavy rain during that timeframe. 1-3 inches at this point in a 24 hour period.
Thankfully, Saturday won't be a total wash out. The rain should clear out early with sunshine returning for the rest of the weekend.
Houston 7-day forecast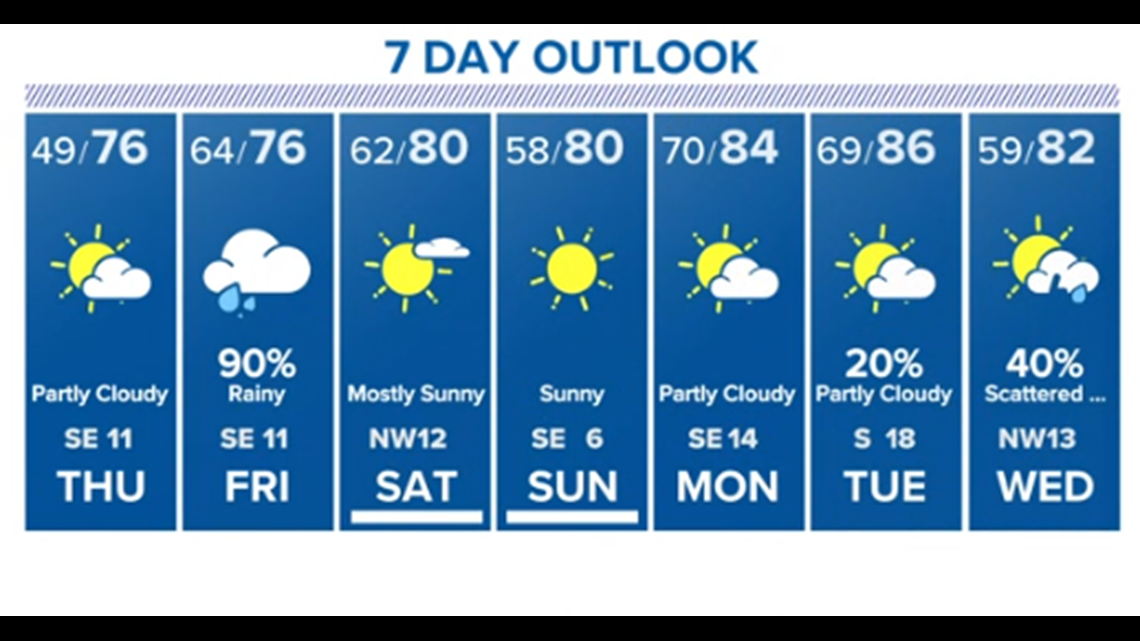 Interactive Houston radar