KHOU 11 Chief Meteorologist David Paul says Saturday will start out warm and humid. There's a 10-percent chance for showers Saturday.
That rain chance increases to 30 percent for Sunday, Father's Day, and peaks by Monday with drier conditions to return after that.
One thing we have to look forward to next week: *slightly* cooler temperatures. It'll still be hot, but instead of mid-90s, we'll be looking at low-90s for daytime highs. Tuesday in particular looks nice with winds out of the north.
Tropics update: possible Gulf development
Houston 7-day forecast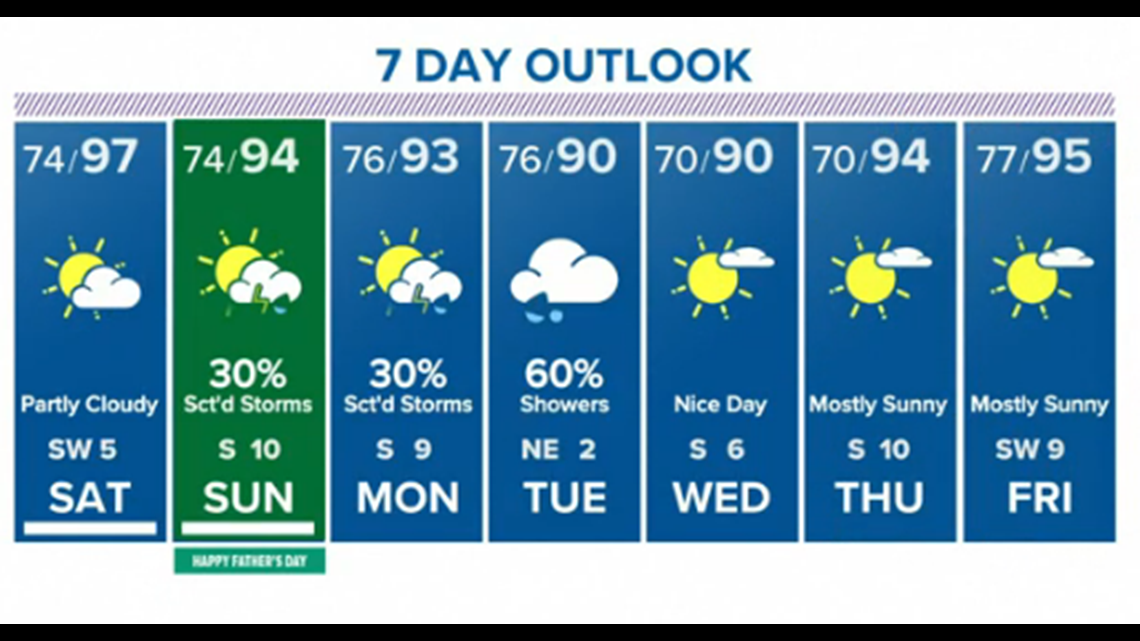 Interactive Houston radar