HOUSTON — Full Summer sunshine drove high temps into the upper 90s on Monday.
Expect more heat Tuesday, but add in a 30% chance for afternoon/evening thunderstorms.
It has to do with that upper level low sitting just to our south.
That upper low will be the cause of the scattered thunderstorms we get each day for the rest of the work week.
There will still be plenty of sun, which means extreme levels with our UV Index. Keep the sunscreen on and stay hydrated. It will be one of those weeks.
By the middle of this week, highs will fall more in line with typical levels for late July, in the middle 90s. Looking down the road to next weekend, we could see a repeat, as ridging returns and highs soar to near triple digits.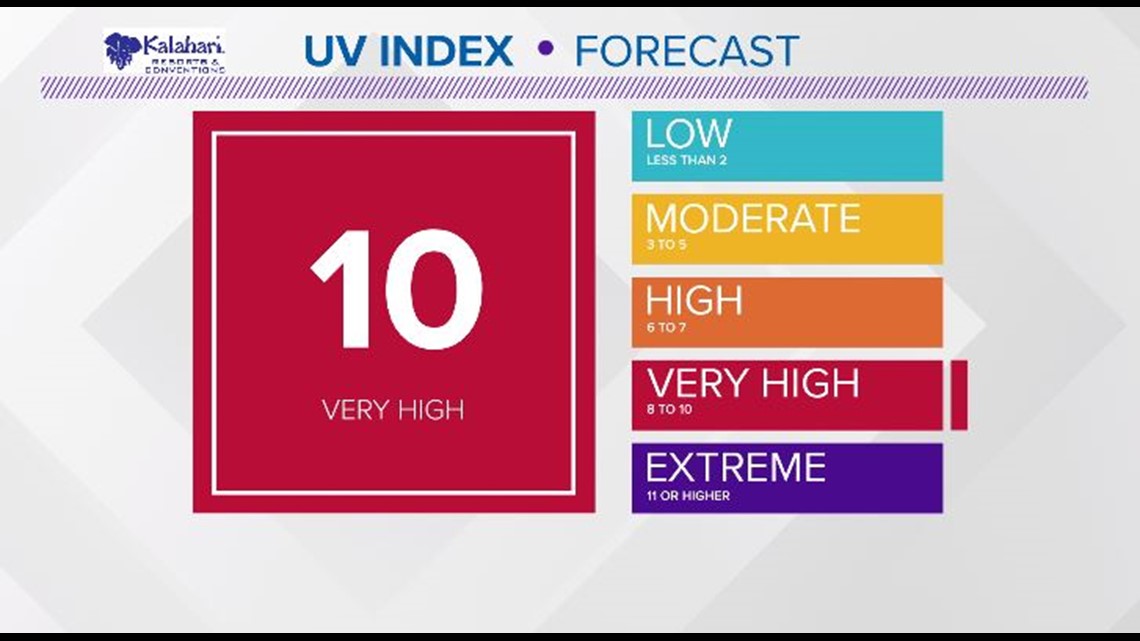 About the UV Index (from the National Weather Service):
"The UV index is a measure to help you determine the effects of the sun on outdoor activities. It is computed using forecast ozone levels, cloudiness, and elevation. Values are effective at solar noon, which is when the sun is at its highest point of the day. (Solar noon generally does not correspond to the clock time of 12:00 noon.) Overexposure during days with high UV values can be harmful, both in the short term and over the long term. Exposure to surface objects that reflect light (such as sand and water) can make the UV index even higher in such locations. The UV Index runs on a scale of 1 to 11+"
Houston 7-day forecast

Interactive Houston radar