HOUSTON — The next few days will feature the hottest temperatures of the week, with near-record levels in the mid-90s likely for most locations.
Looking ahead, not much change in the overall pattern this week. We'll continue to add to our 90°+ tally which today hit double digits.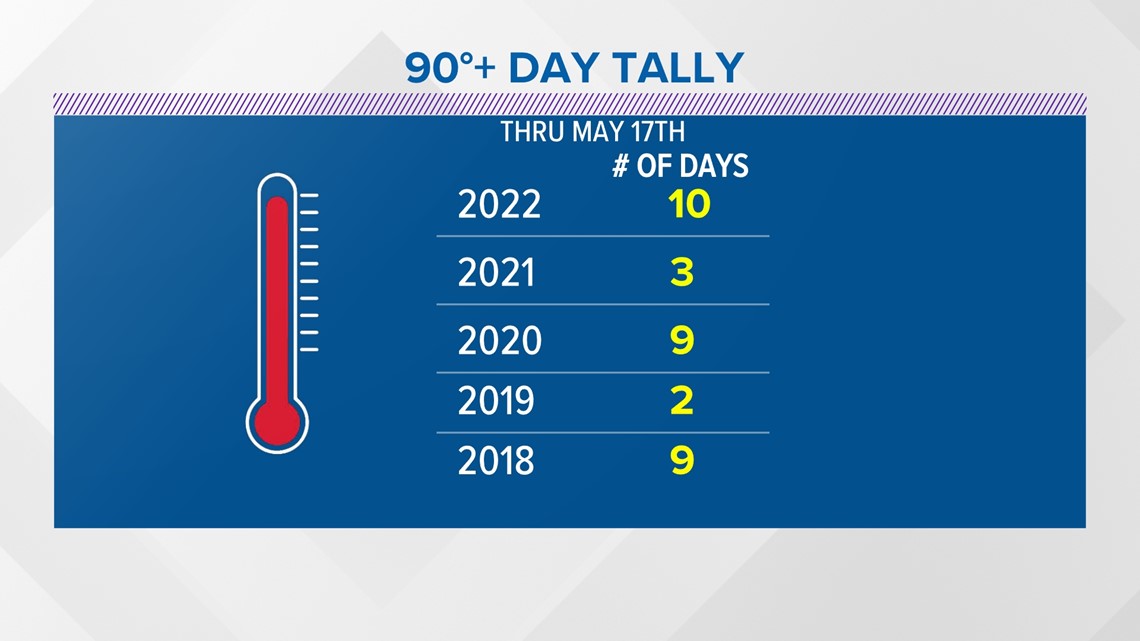 High pressure remains over the area with the jet stream well to our north keeping things dry and hot for the next several days. However, there is some signal developing in the longer range that say this coming weekend at least some of us may see some much needed rain. A weak boundary will try and drive south with it comes a focusing mechanism for the development of showers and thunderstorms. We'll watch how this evolves during the week.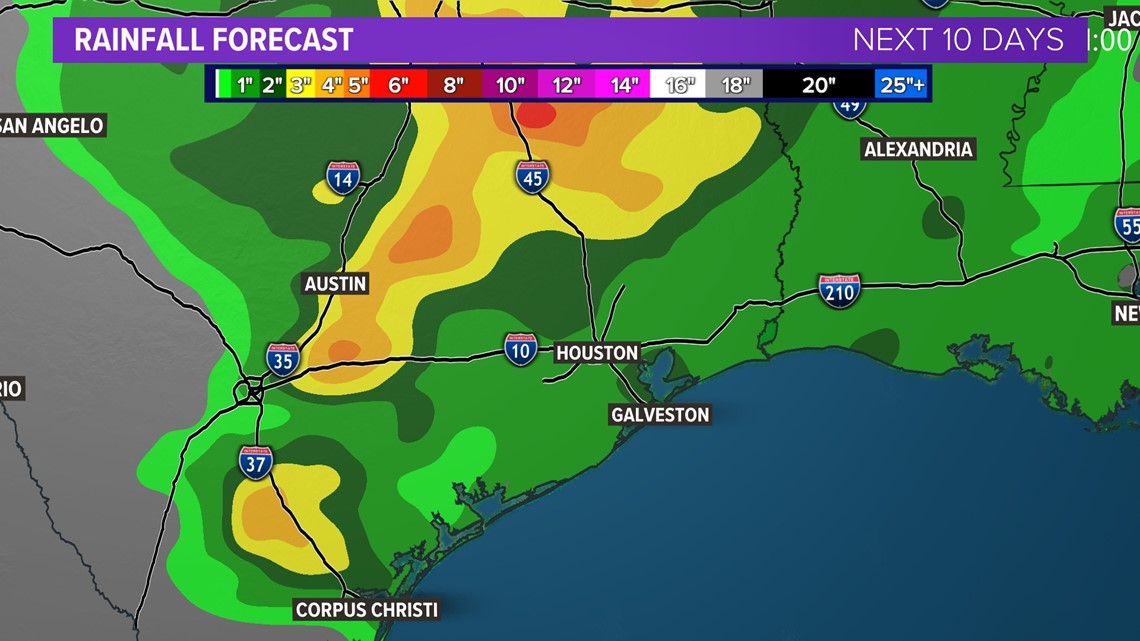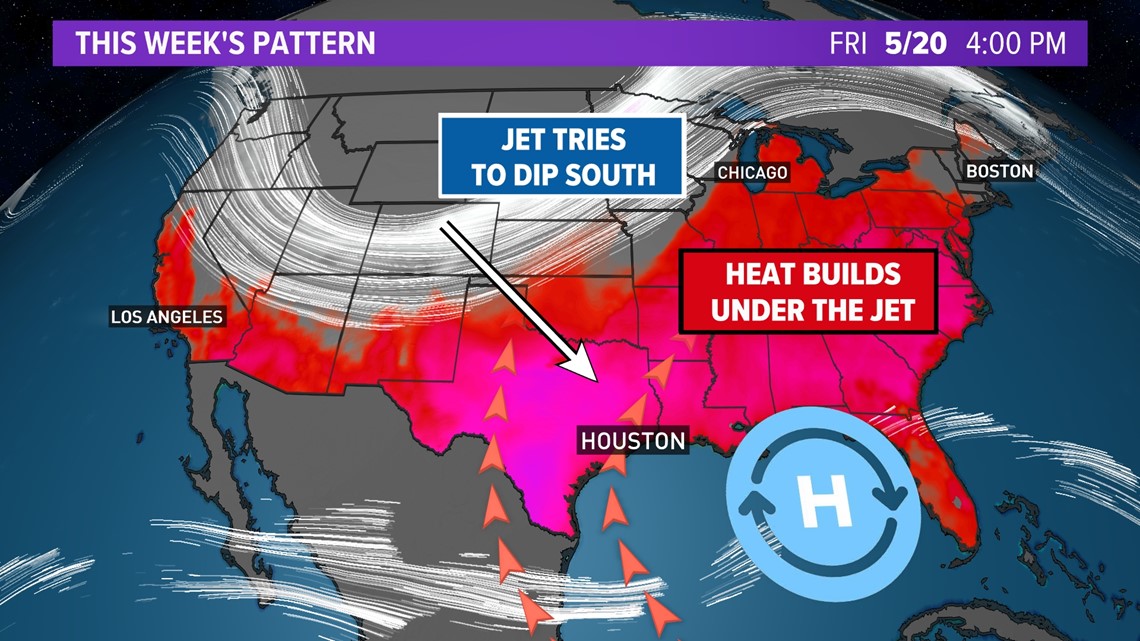 ________________________________________________________________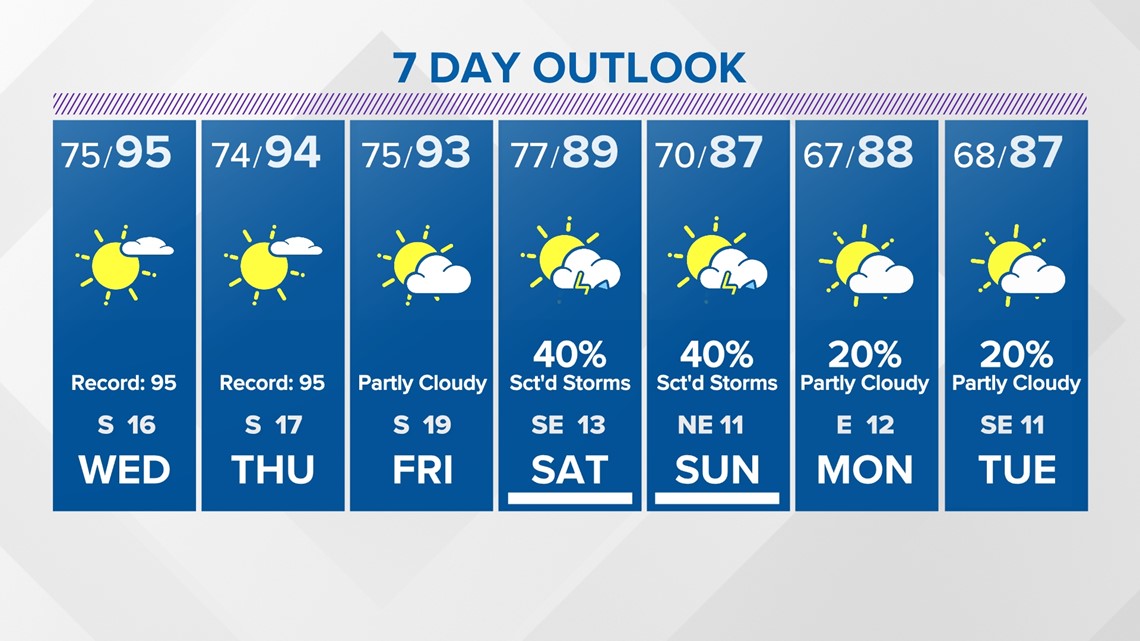 Interactive Houston radar