AUSTIN, Texas — The first 21 days of this month have been the hottest start to May on record for Austin and, through the entire past week, we were in contention for daily record-high temperatures. We officially reached 100 degrees at Camp Mabry on Saturday, making it the fourth-earliest triple-digit day on record at the climate site.
However, this summer preview is coming to an end and will quickly be replaced by a more typical May pattern with daily rain and storm chances.
The cold front we monitored on Saturday evening passed through Central Texas and we enjoyed a very noticeable cooldown for Sunday. Highs dropped to the upper 70s and lower 80s on Sunday. Highs stay in the 80s for most of the workweek as storm chances continue.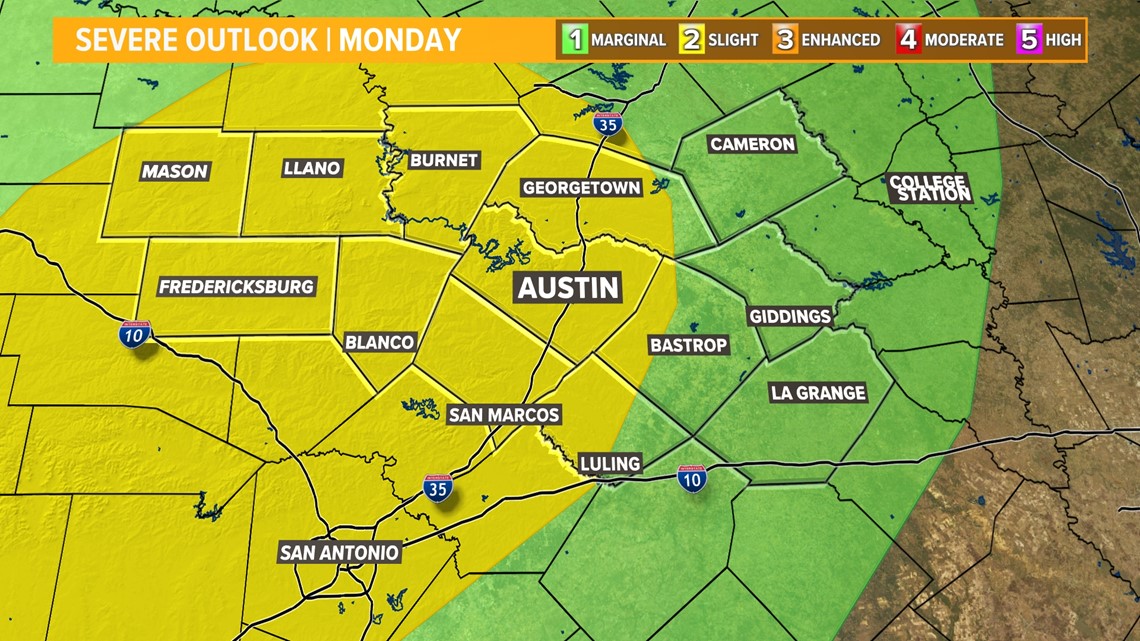 Several additional systems will swing through early next week around Monday and Tuesday. We're expecting multiple rounds of rain and storms. This could bring the chance for more severe weather and perhaps even the threat for some localized flooding.
The Storm Prediction Center has placed a majority of the KVUE viewing area under a "slight" -- level 2 out of 5 -- risk for strong storms on Monday and Tuesday, with the main windows of concern being the evening into overnight hours. We'll be monitoring the possibility of damaging winds, large hail and isolated tornadoes.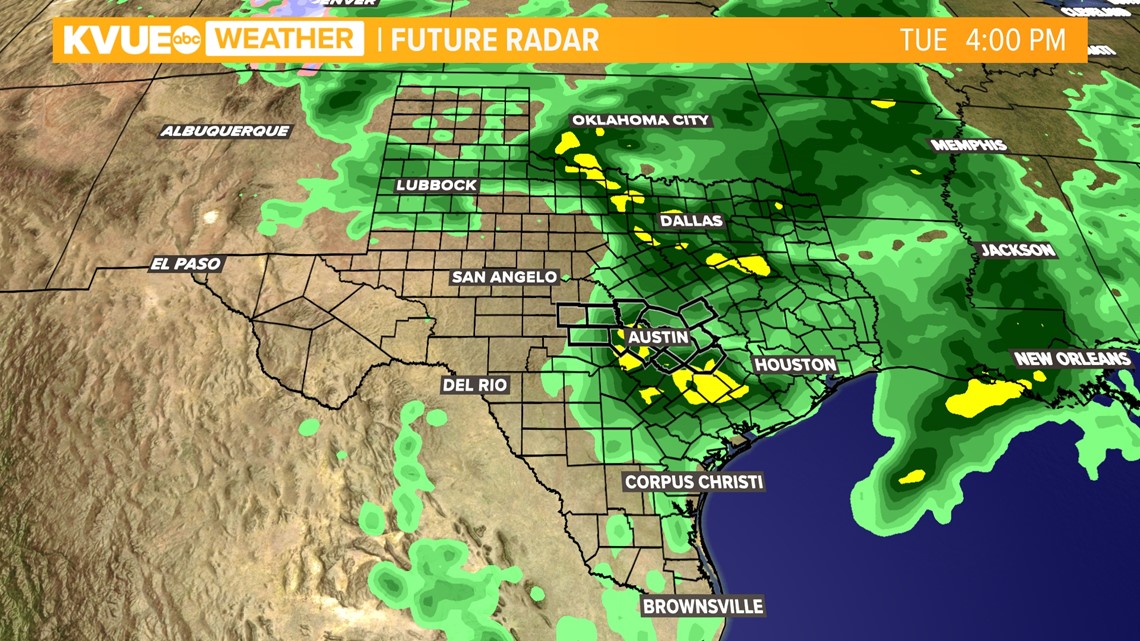 Rain chances continue into Wednesday until another cold front pushes through and brings in a shot of drier air by Thursday of next week, putting an end to our rain chances.
Widespread rain was received on Saturday evening, but some areas in the Hill Country remained dry. Thankfully, additional rounds of rain could add one to three inches over the next several days. Some model guidance is suggesting localized spots could pick up closer to a half foot of rain.
Again, this is much-needed rainfall, especially across the Hill Country. But we'll need to keep an eye out for flooding concerns early next week.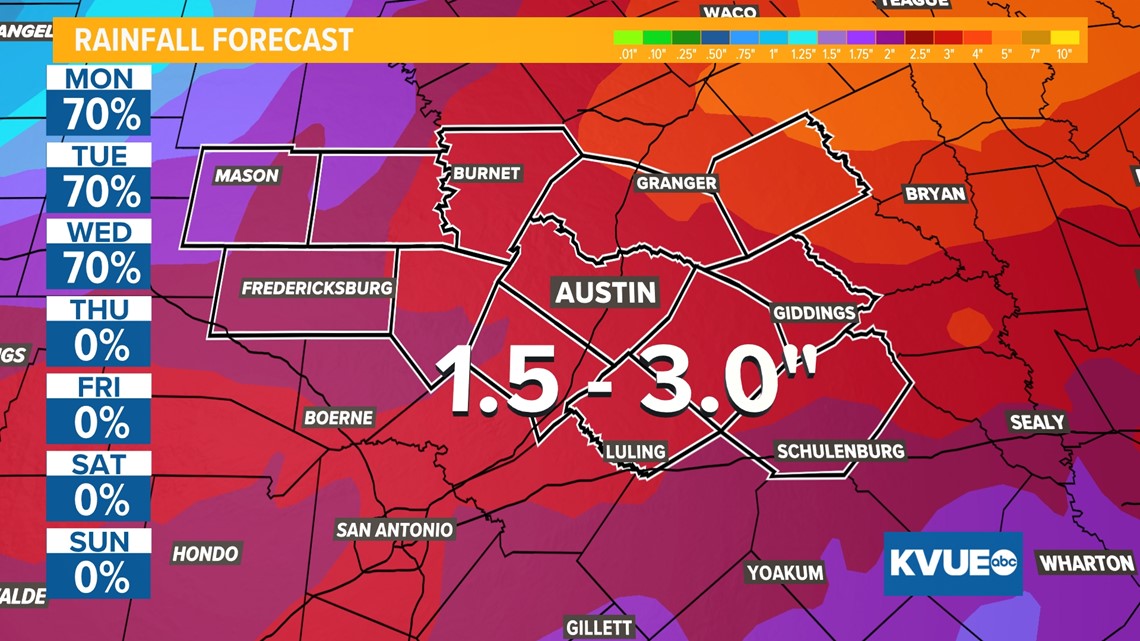 In the meantime, the extended forecast can be found below: