HOUSTON — You complained. You begged. You pleaded.
I've heard you, Mother Nature has heard you and now a spell has been put on us because the coldest daytime highs of the season will be here Wednesday.
The temperatures by hump day may not make it out of the 40s in some locations while others only see highs in the low 50s.
That's a frightening drop from what we saw on Tuesday. Either way, you'll need a winter coat and an umbrella as ghoulish weather will accompany the arctic boundary as it pushes through.
The spooky clouds and gnashing of rain drops will also aid in stifling any temperature rise tomorrow.
Highs in the 40s and low 50s is freakishly cool witches (which is) 20 to 25 degrees below normal during the afternoon, which still pales in comparison to horrendous conditions they observed elsewhere.
The low clouds, rainy conditions, low visibility and cold temperatures will give Houston that haunting gray look with cars seemingly vanishing like ghosts in the mist, fog and spray from the highway.
The cold, winter-like conditions will be shorter-lived than the Sanderson Sisters, who as you remember, were only alive for one night. When the sun rises on Thursday, the cold afternoon temps will turn to dust as we return to daytime highs in the upper 60s the rest of the week.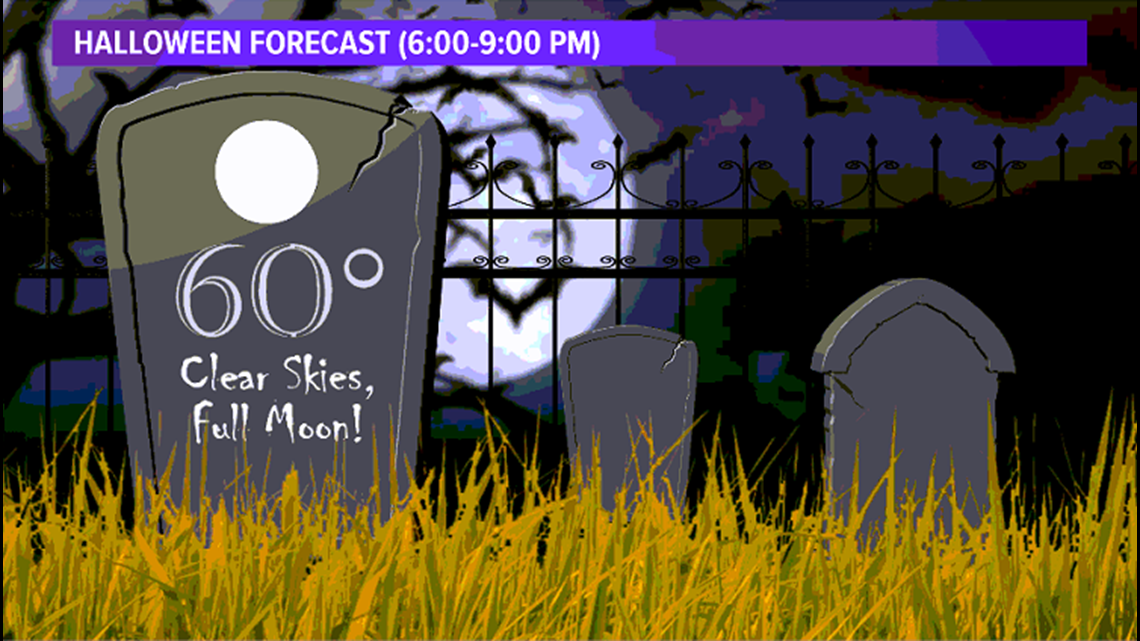 By the time we get into Halloween, look for spooktacular conditions with temps getting chilly by the time the kiddos hit the streets to collect their cavities.
Did this Halloween themed story drive you batty? Well it was brought to you by me, Blake Mathews, because I love Halloween, I love the cold weather and putting the two together grin and laugh *cue the thriller laugh*.