HOUSTON — Like it or hate it, this is where we are.
Temperatures waaayyyy below average and even record breaking. So grab the jacket or coat once again but know that we will warm up beginning Wednesday.
Temperatures widespread this morning are COLD. Take a look almost everyone in the 30's this morning.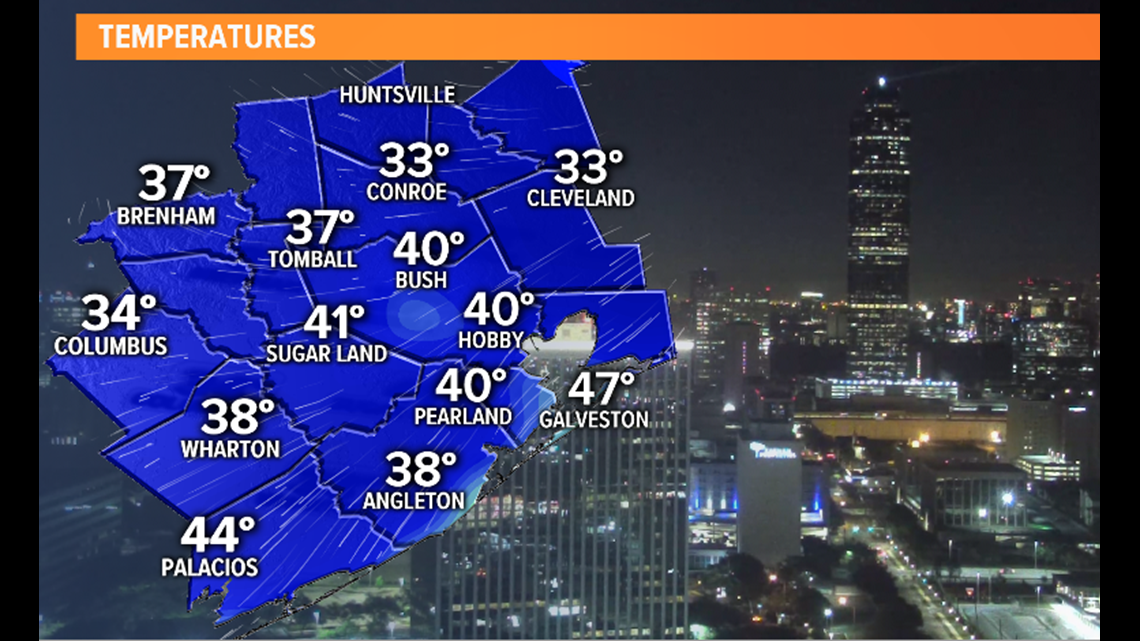 Before we see all the sunshine and 70's this afternoon, you will need warmer layers for the morning.
Temperatures later today will rebound in the upper 60's and lower 70's under sunny skies. So after breaking records this morning, we will see a picture-perfect beautiful afternoon.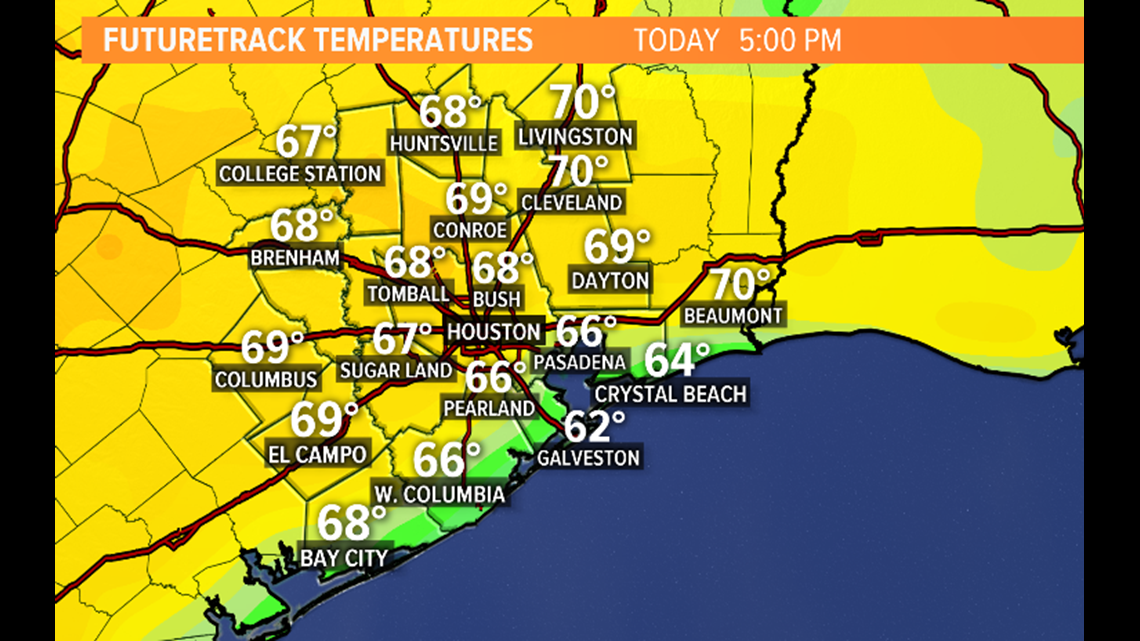 The only thing to monitor with sunny skies, calm winds and temps nearing 70 degrees ... THE POLLEN and added ozone.
We have an air quality alert issued by the National Weather Service.
This is mainly for sensitive groups of people. If you have asthma or emphysema, you may want to stay inside with the a/c running - it will not be the best afternoon for you.
We should get a break with all of the junk in the air by the weekend when strong storms are in the forecast. Watch out for Saturday. Some of those storms could be strong to even severe.