HOUSTON — The Atlantic hurricane season is still underway and still very busy.
As of Wednesday morning we are tracking two tropical storms and two tropical waves to the east.
There are no immediate threats to the U.S. mainland or the Texas coast. So we will get that good news out of the way quick.
As far as any future disturbances go, NOAA is also monitoring two additional waves - one in the Atlantic and the other off the coast of Africa, also heading into the Atlantic. Both have a low to moderate chance of development over the next few days. It is much too soon to know where these will go and how strong they will become. You can see these waves below in the yellow on the right: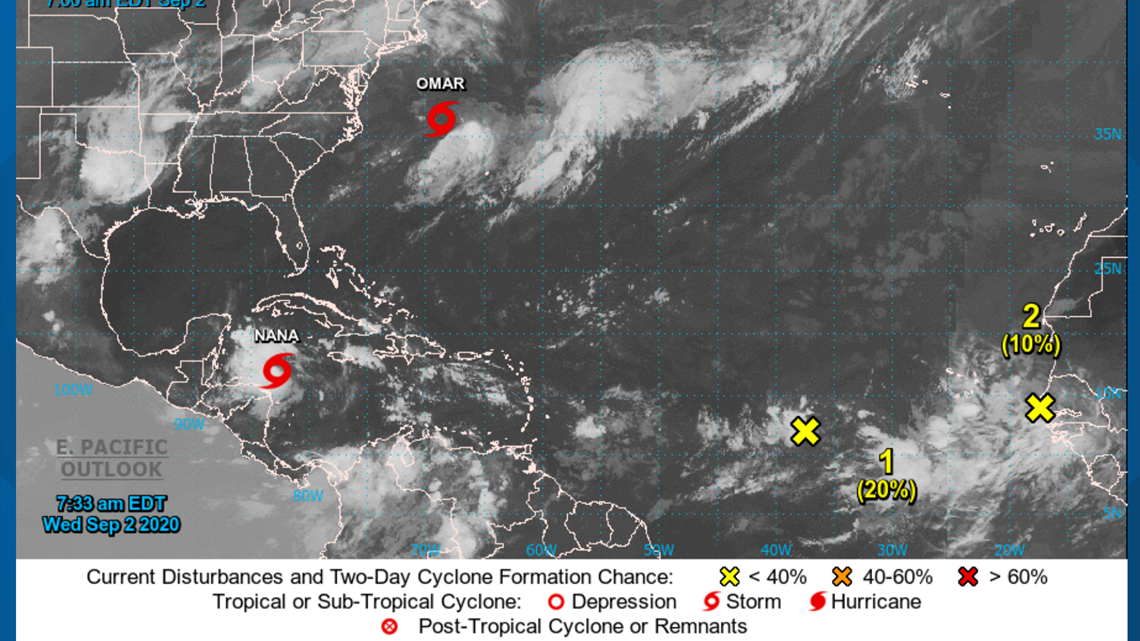 Colder air sweeping south
Much of the U.S. is expecting much colder air to push southward by the second week of September. These cold fronts, if they make it all the way south, will help to steer away any dangerous tropical weather for the next couple weeks at least.