HOUSTON — If you haven't pulled the winter coat out of storage yet, now is the time to do it! Feels like temperatures were in the 20s Tuesday morning and highs were only in the 40s during the afternoon, it's downright cold.
There was a slight chance for a frozen mix of rain and sleet Tuesday morning, but that never materialized into anything significant.
Initially, it looked like areas north and west of downtown Houston may be able to see a few pellets before 8 a.m., but again, nothing fell.
There were no impacts on the roads, but there were high winds, which continued into the evening hours, so be careful out there!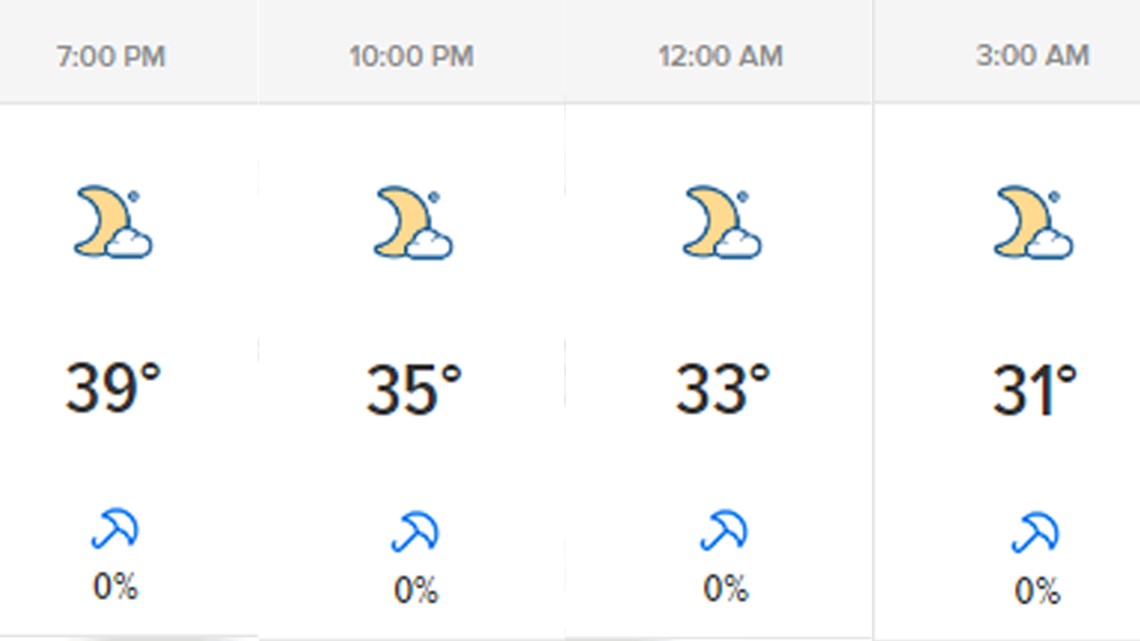 Montgomery County will be under a hard freeze warning starting at 9 p.m. Tuesday. Temperatures are expected to dip below 24 degrees between midnight to 4 a.m. Temperatures aren't expected to be above freezing until 9 a.m. Wednesday. No precipitation is expected, so the commute shouldn't be affected.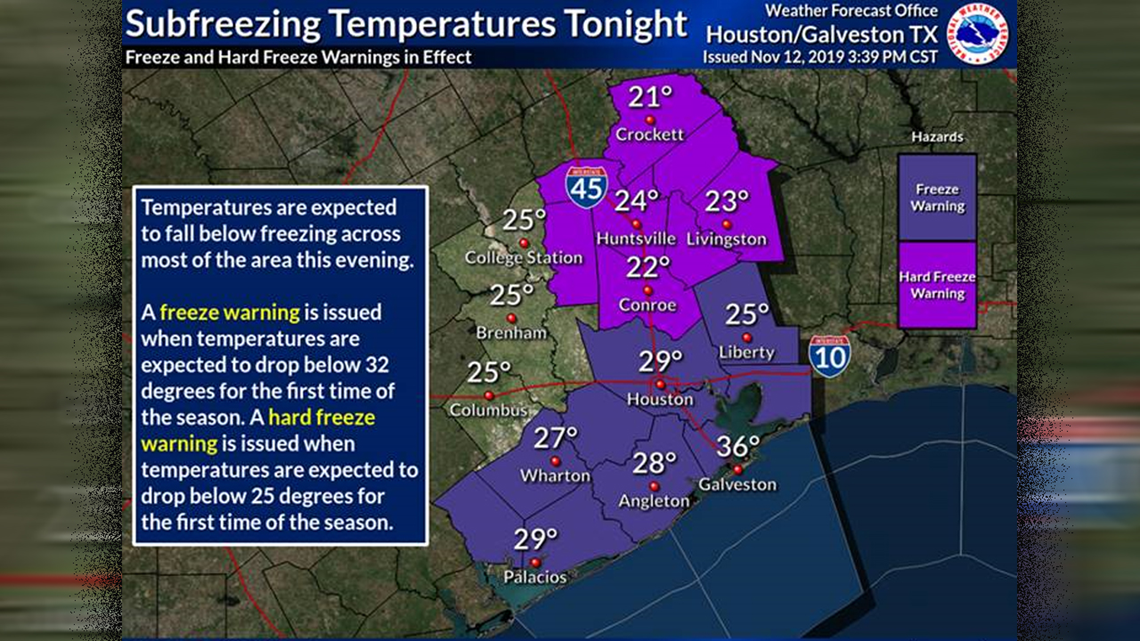 HOUSTON WEATHER TIMELINE
WEDNESDAY: Lows in the 20s and 30s with a freeze warning likely for Harris county and the Houston area. You'll want to have tender plants covered by Wednesday morning. Highs only in the 40s in the afternoon. No chance for precipitation. Burrrr!
THURSDAY: Cloudy and a 60 percent rain chance. Temps In the 40s all day.
FRIDAY: Sunshine returns. 40s in the morning, near 60 in the afternoon. A beautiful afternoon.
THIS WEEKEND: Sunshine continues. Cold in the mornings, but beautiful cool weather in the afternoon. Lows in the 40s and highs in the mid-60s. These temps are still 10 degrees below normal for this time of year.
Fall Foliage
Finally, if there's one thing that the cold weather will likely do for us it's that the fall color should be amazing over the next few weeks. Early cold snaps, like last year, make for a beautiful scenery as the trees respond by showing their brilliant colors.