THE WOODLANDS, Texas — At least six people were injured in a crash involving a Greyhound tour bus and an 18-wheeler on Interstate 45 heading south in The Woodlands Thursday morning.
The crash happened just before 5 a.m. near Lake Woodlands Drive. It had all main lanes closed, but two lanes are getting by now as of 8:30 a.m.
State Troopers say the big rig driver was hurt but is not in critical condition. Five of the 26 passengers from the bus were transported to a local hospital with minor injuries.
The bus, on its way from Dallas to Houston, was disabled on the outside shoulder when it was struck by the 18-wheeler. The big rig was transporting water bottles which were left scattered along the freeway.
The big rig also took out a large traffic sign along the freeway.
Motorists are encouraged to take connect with 242 westbound to Gosling and then Woodlands Parkway or wait out the 20+ minute delay on the frontage road of I-45.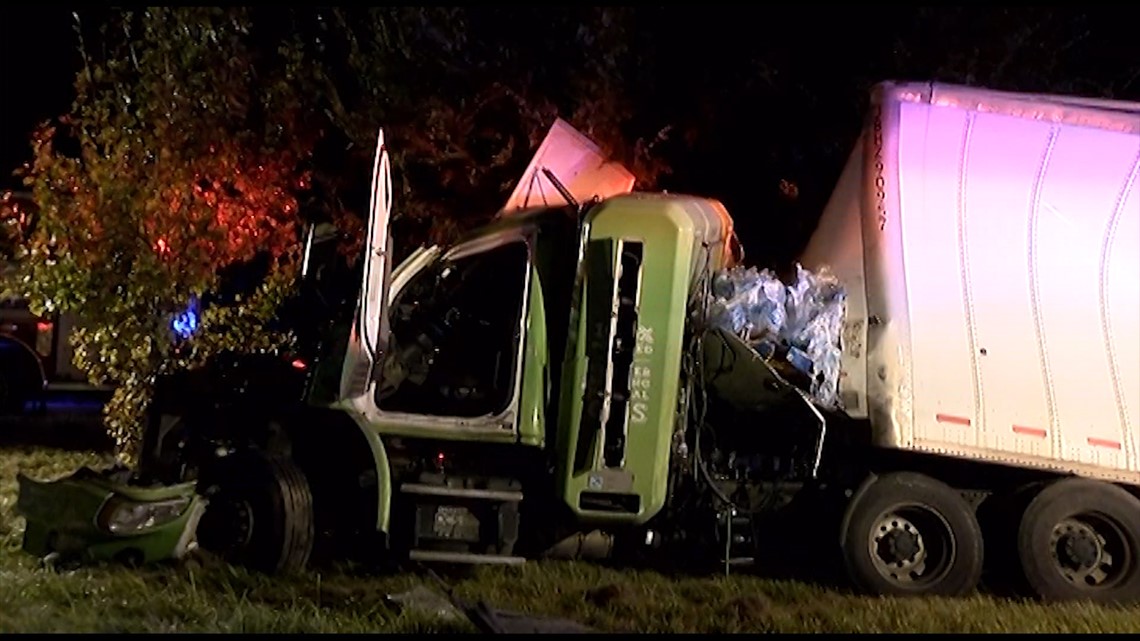 Stay with KHOU.com and watch #HTownRush more on this developing story.