HOUSTON — Friday heading into the Memorial Day holiday weekend will be a very busy travel day on the roads and in the skies, and so will be the return back home late Monday into Tuesday.
Many people are anxious to get out and about again as the COVID-19 case numbers reach new record lows and many places open back up.
AAA says we can expect a 60% increase on roadways from this time last year, when lockdowns were still in effect in parts of the country. More than 30 million people are expected to travel in vehicles at distances of at least 50 miles (road trip!).
Where to expect delays and when
In Houston, AAA says you can expect heavy traffic each evening until Tuesday on the 610 West Loop, southbound on I-69 the Eastex Freeway at Crosstimbers and I-45 North heading northbound at both the beltway and the loop: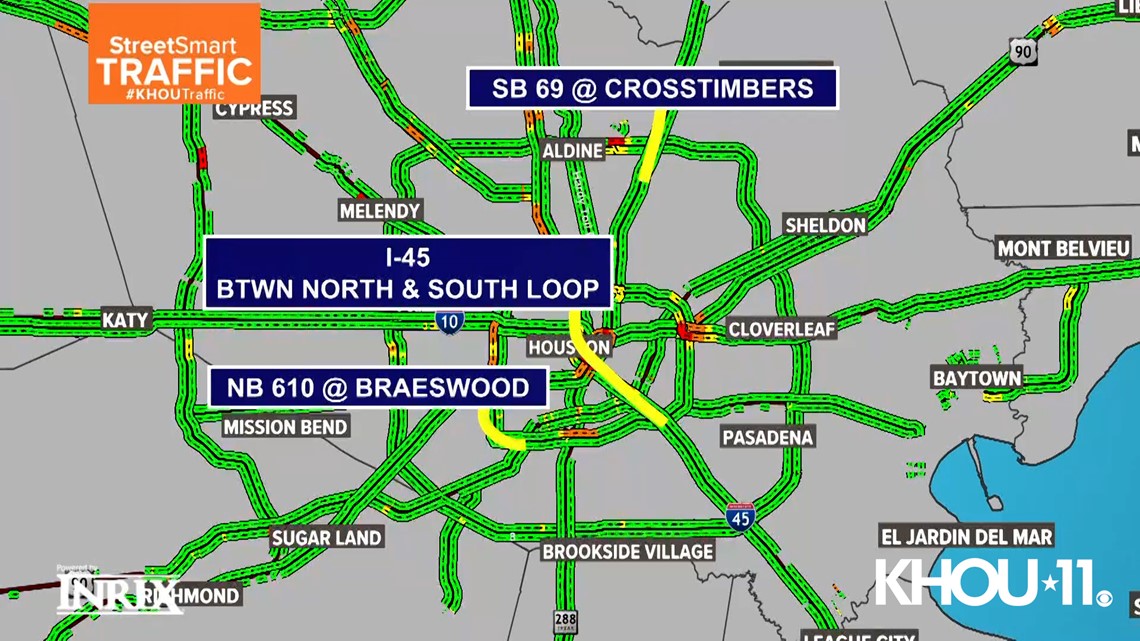 And of course we will have our usual hotspots — I-10 east of Houston as people come to and from the Louisiana casinos, I-45 north of Houston with drivers heading to and from Dallas. And then I-10 West as people head to the hill country and Central Texas regions.
Let's not forget that Galveston Causeway and I-45 South. Your best bet heading to or from Galveston is to go early and come back early — don't wait until Memorial Day afternoon to head back into Houston or you will be caught in a jam or two.