This happened east of Highway 61.
Hawthorne said a trooper stopped a suspected drunken driver and a sheriff's deputy pulled in behind him to assist. Then another trooper pulled behind the sheriff's deputy car to assist.
Then a van driving at a high speed hit the DPS car in the back after the trooper got out and was walking toward the suspected drunken driver, the sheriff said. The trooper's vehicle was pushed forward by the impact, and he was pinned between the trooper's vehicle and the deputy's vehicle.
"The initial idea is the sun was coming up and it can be pretty tough on east-west I-10, and we believe the sun may have been in the driver's eyes," the sheriff said.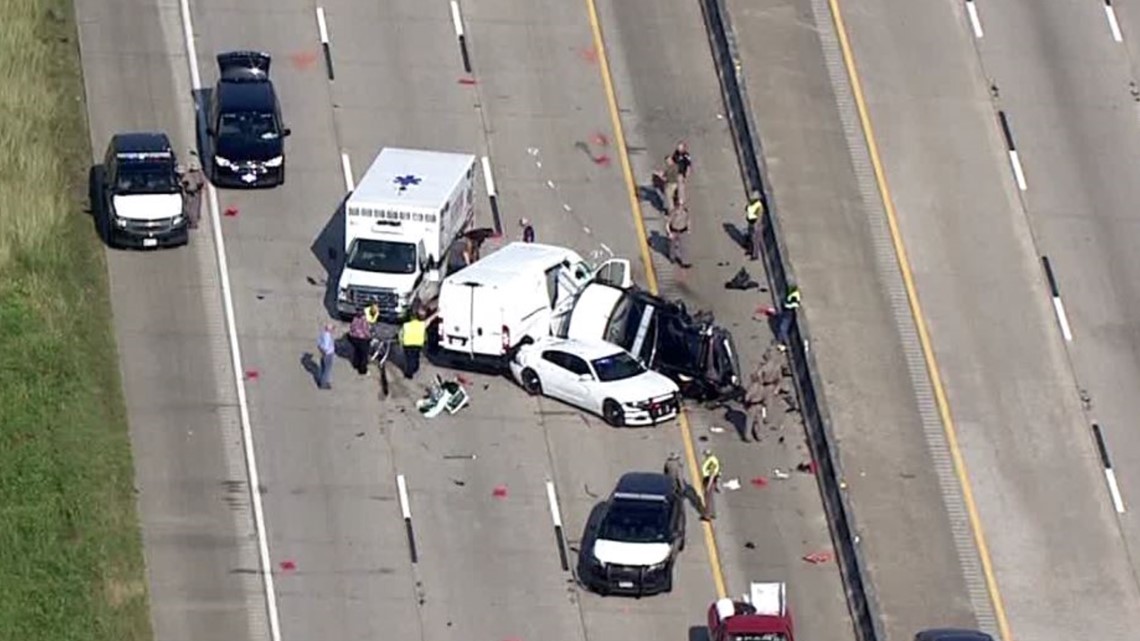 The sheriff said the driver of the van died at the scene. The trooper flown to the Medical Center was said to have non-life-threatening injuries.
DPS is handling the investigation while the sheriff's office is assisting.