WYOMING, Mich. — Police in Wyoming are trying to locate one of three vehicles stolen from a car dealership that was set on fire Tuesday morning.
According to the Wyoming Department of Public Safety, a fire broke out at Select Auto Group on Division Avenue just after 6 a.m.
The glass at the front of the building was broken, which Fire Chief Brian Bennett says can sometimes happen in a fire. Once the fire was totally put out, it was determined that the building had been broken into and three vehicles were stolen off the lot, according to a release from police.
Authorities recovered two vehicles in Grand Rapids, however the third is still missing. It's described as a black 2014 Chrysler 300c AWD with no license plate. Police did not provide any suspect information or description and they are still working to recover any surveillance images that can be shared.
Fire investigators are still working to determine the cause of the fire at Select Auto Group. An intentional fire is not being ruled out.
Division Avenue was closed between 36th and 32nd streets while crews investigated. It has since reopened.
Fire at Wyoming car dealership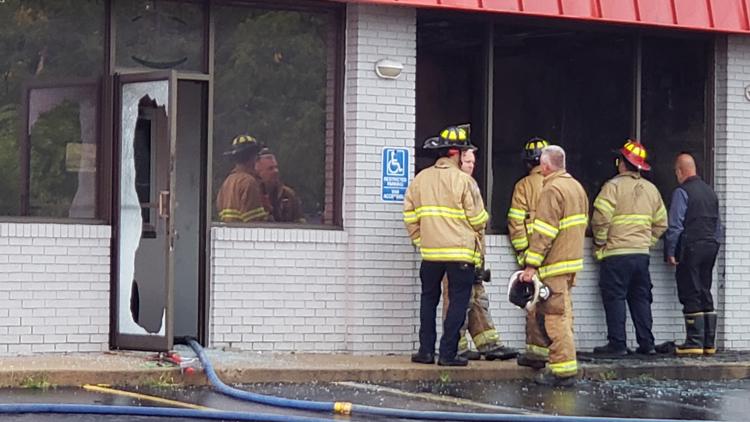 Other headlines on 13 ON YOUR SIDE: