HOUSTON — One person was killed and four others, including the suspect, were hurt in a wrong-way crash on the Westpark Tollway early Wednesday.
Note: the video above is raw scene video from earlier this morning with a statement from the constable's office
The driver, identified by Precinct 5 as 32-year-old Bobby James Brown, has been charged with intoxication manslaughter.
Harris County Assistant D.A. Sean Teare, chief of the vehicular crimes division, said Brown's gray Infiniti collided head-on with a Honda on Dunvale around 2 a.m.
A woman in the Honda died at the scene. Two other passengers in that vehicle were critically hurt and may not survive, and the driver suffered injuries as well but should survive.
Teare said Brown was hurt as well, but he is expected to survive.
"We're here for one reason," said Teare. "One person caused this horrific crash. This person was intoxicated, driving the wrong way."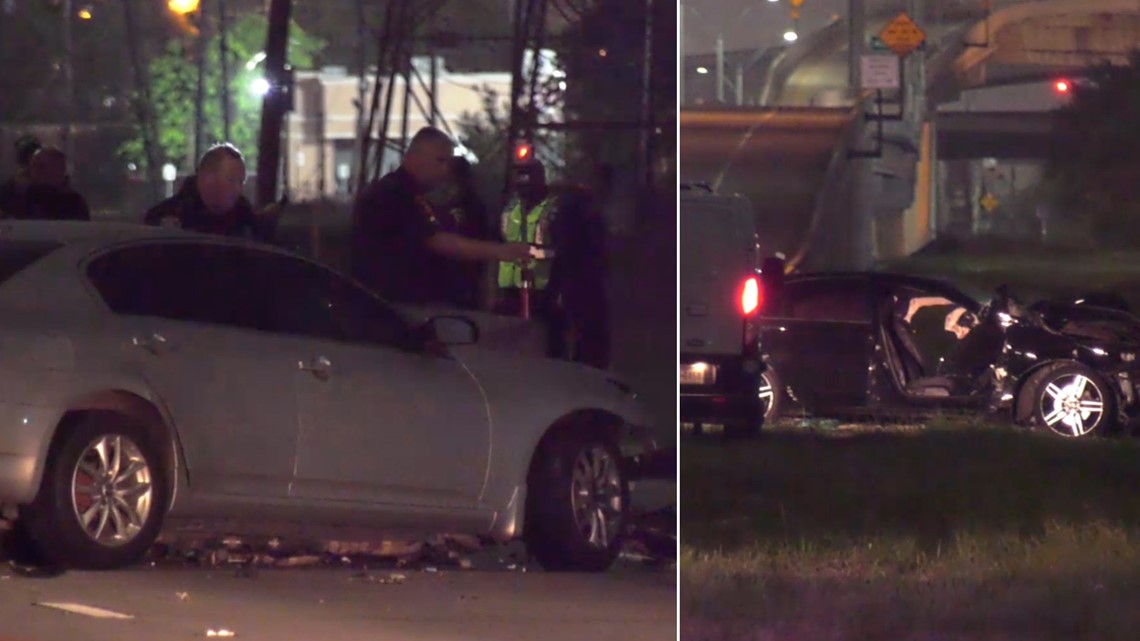 The Harris County Precinct 5 constable's office said there are extra signs along Westpark Tollway's exit ramps to tell drivers when they are going in the wrong direction, but there are no physical barriers.
Investigators said they would review surveillance cameras to try and determine where the suspect got on the tollway and if they made a u-turn to start going the wrong direction.
The tollway's eastbound lanes were closed for several hours but have since reopened.