Houston Texans quarterback Deshaun Watson is teaming up with the American Flag Football League to raise money for the Habitat for Humanity, the league announced Thursday.
A portion of the ticket sales from the upcoming Ultimate Final will benefit Houston Habitat for Humanity in Watson's name, according to the AFFL.
The event is scheduled for Thursday, July 19 at BBVA Compass Stadium and tickets are on sale now.
Watson will be in there to meet fans and enjoy an explosive evening of flag football action as the top teams from the Pro's and America's bracket, who have been battling it out for months, fight for ultimate honors.
You can purchase tickets here.
The AFFL Ultimate Final pits the winner of a 128-team nationwide open flag football tournament against a team of elite current and former pro athletes in a winner-take-all $1,000,000 championship on NFL Network.
Photos: Kids get a shopping spree with Texans' Deshaun Watson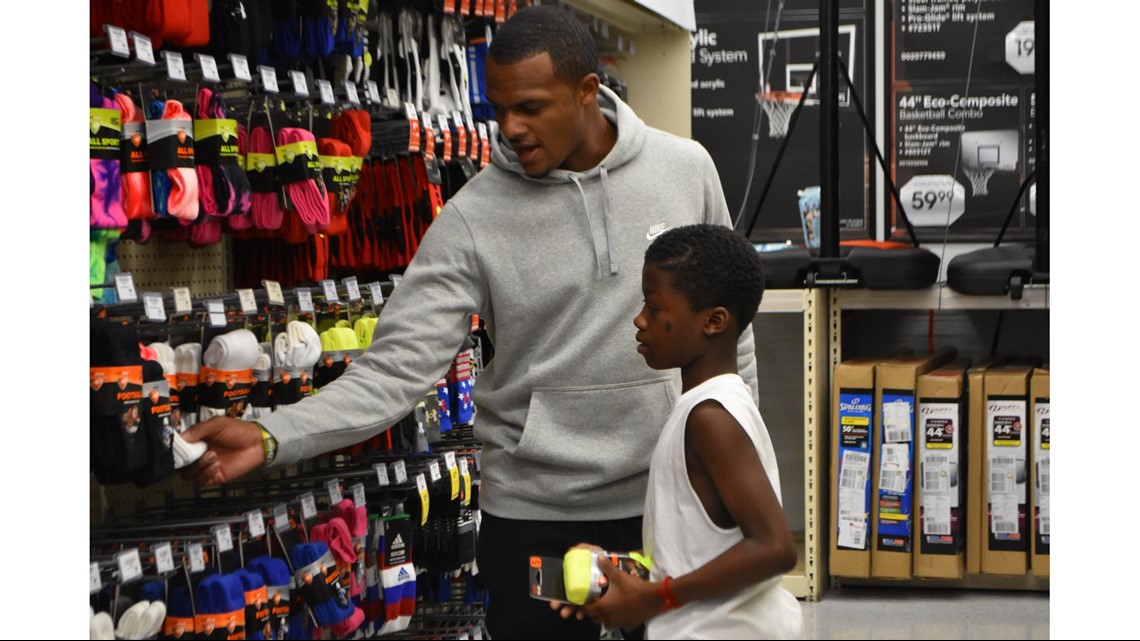 Before the electric action begins on the field, Watson, a local hero and humanitarian, will meet and take photos with fans at the stadium.
"We are extremely excited to partner with Deshaun ahead of the AFFL Ultimate Final here in Houston. We have seen huge reception for the league as it's moved around the country and we look forward to bringing the US Open of Football to an emphatic conclusion in Houston," said Jeff Lewis, AFFL Founder & CEO. "Deshaun is a local star and we are honored to be supporting his cause with the Houston Habitat for Humanity."
PHOTOS: Deshaun Watson, Mattress Firm impact local youth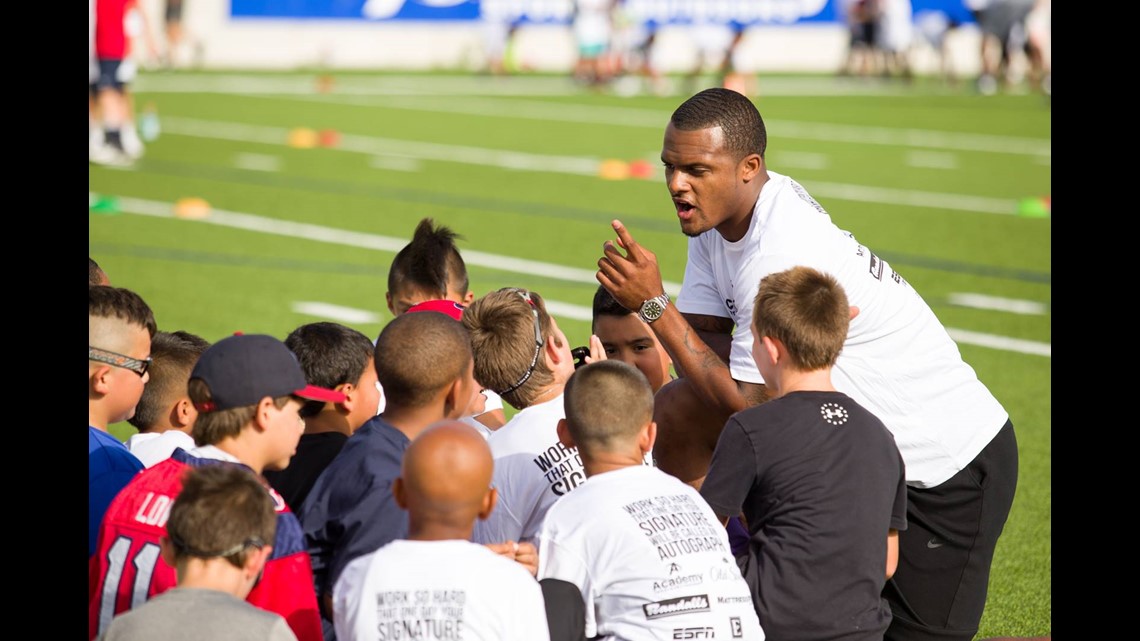 The US Open of Football is a multimillion-dollar tournament that brings together former pros, elite athletes and undiscovered talent through the game of flag football. The USOF began with 132 teams back in March and will conclude on July 19 with the Ultimate Final of the pros vs. best team of America's Bracket for $1,000,000 on NFL Network.