HOUSTON — The Houston Texans held its first open practice of the season at the Houston Methodist Training Center near NRG.
It's an opportunity for fans to watch the team practice while gaining a rare opportunity to take photos or get autographs with members of the team.
The open practices start at 9:15 a.m. And while the Texans told fans gates would open one hour prior to practice, on Saturday, hundreds entered the Texans Fan Zone 15 minutes early.
Fans entered a lottery last month and if chosen, the submitting Texans fan received two free vouchers to one of four open practices. Bleacher seating is first come first serve, which is why the first fans lined up around 4 a.m.
Mason Haltom and his friend friends drove in from Katy. They were in line by 7 a.m. All four of them wore JJ Watt jerseys. "We thought we all were wearing different jerseys," said Haltom. "We all got in the truck this morning. It was like, what the hell, dude?"
Photos: Houston Texans Training Camp at NRG
Photos: Houston Texans Training Camp at NRG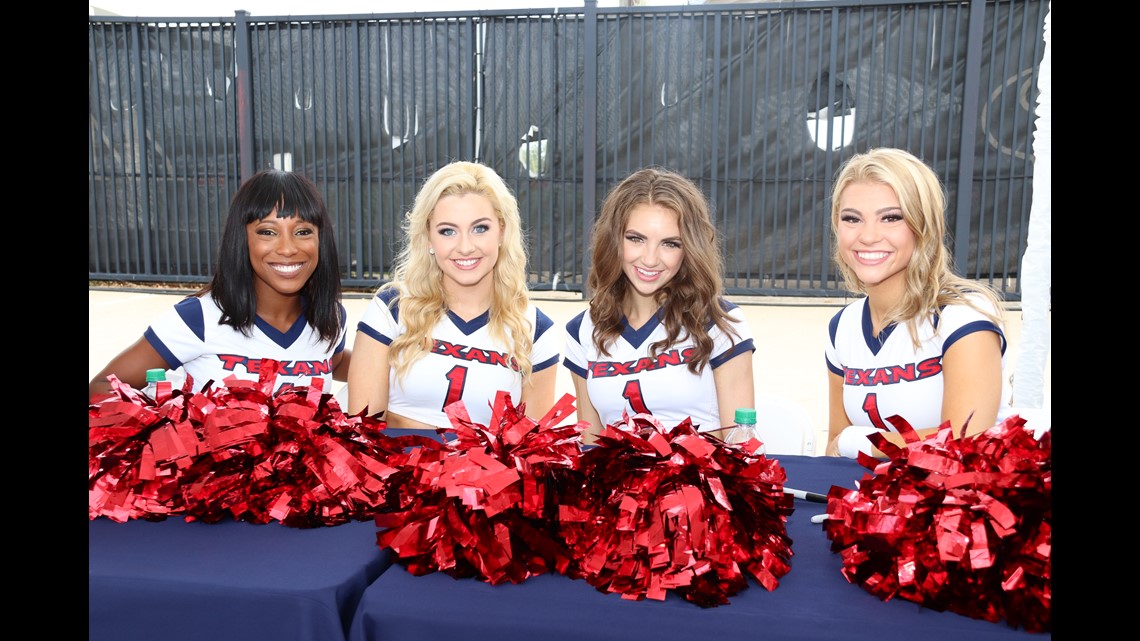 Sugar Land 8-year old Zachary Cervantes knew better than to match is dad Ezekiel. It's the family's second training camp. "I'm a lucky kid," gushed Cervantes who will start the 4th grade in a few weeks. "Don't mention school. Please! I'm not ready for school right now!"
The Cervantes family hoped JJ Watt would sign the boy's cap, which is already covered with autographs from several other Texans players.
In spite of the heat, humidity and tight quarters along the field, fans like Taylor Jordan are pumped for the season. "We're about to win a Super Bowl this year," said Jordan. "I'm calling it!"
2018 HOUSTON TEXANS TRAINING CAMP PRESENTED BY XFINITY
Day Date Practice Time Location
Saturday August 11 9:15 a.m. – 11:15 a.m.
Monday August 13 9:15 a.m. – 11:15 a.m.
Wednesday August 15 9:15 a.m. – 11:15 a.m.
Thursday August 16 9:15 a.m. – 11:15 a.m.
The next pre-season game is at 7 p.m Saturday, Aug. 18 at NRG against the San Francisco 49ers