HOUSTON — When it comes to the Texans' next head coach, J.J. Watt is showing his support for former Houston teammate and current 49ers' defensive coordinator DeMeco Ryans.
The Texans confirmed Ryans interviewed Friday for the Houston head coaching job, a position that became open when the team fired Lovie Smith after one season.
On Friday, Watt called Ryans a "Captain, leader, smart, tough, personal" and said "He will be a great head coach." Watt was quote tweeting ESPN reporter DJ Bien-Aime, who had reported that Ryans had interviewed with the Texans.
Ryans was drafted by the Texans out of Alabama in the second round of the 2006 NFL draft. He played in Houston for six seasons before being traded to the Philadelphia Eagles for a mid-round pick. He played four seasons with the Eagles before calling it a career.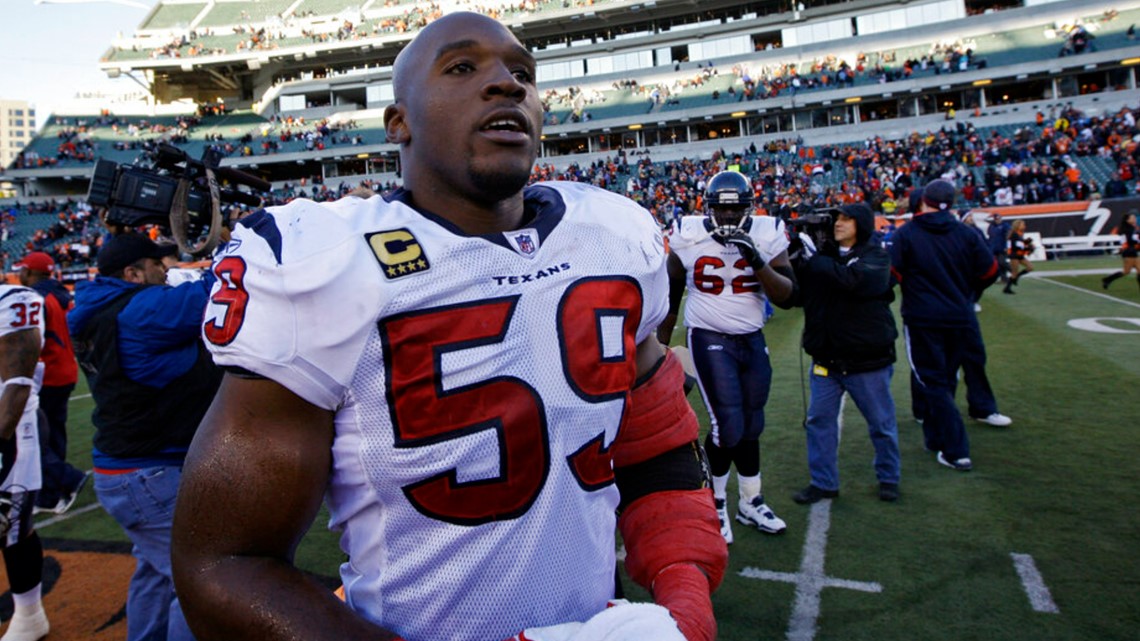 Ryans has been with the Niners' organization as a coach for four seasons, the last two as defensive coordinator. His season continues this weekend with a playoff showdown with the Dallas Cowboys.
The NFL tweaked the rules this year, allowing for assistants who were in the wild-card round to do interviews the week of the divisional round in hopes that qualified candidates on teams that make long postseason runs don't miss out on getting coveted head coaching jobs.
As for Ryans, he's interviewed with Denver and is expected to talk to the Colts, Panthers and Cardinals for their vacancies, according to reports.
The Texans have fired their head coach in three straight seasons, beginning with Bill O'Brien in 2020 after four games, then David Culley after a 4-13 season in 2021 and finally Smith after a 3-13-1 season in 2022.