HOUSTON — There's no doubt that every sports fan would love the chance to be at one of the biggest games in sports, but for three teens in particular, being at the Final Four in Houston was a dream come true.
Thousands of fans poured into NRG Stadium Monday, but none of them were more excited than Dylan Davis, Gabriel Augdahl and Jon Mark Steivers.
"The upsets, the Cinderella runs. It's unpredictable," said Steivers. "And that's why no one's ever made a perfect bracket."
These teenage boys are all "wish kids" whose "Make-A-Wish" was to come to the Final Four. After landing Friday, they got to catch the semifinal game. Monday, they saw the champs crowned.
"You see the court. Surreal," Steivers said. "Like my dreams came true when I saw it."
Davis, Augdahl and Steivers all battled illnesses, from cancer to a blood disorder. It's why attending the Final Four and the championship game means so much.
The championship game was especially sweet for Augdahl, who's a UConn fan.
"I picked them to go to the finals, anyways, because they're one of my favorite teams," he said.
"I'm glad I could share something like this with the people I love and, my family, because they went through such a hard time with everything that was going on," said Davis. "So it's great that they can kind of have something as well."
Dylan
The teen from State College, PA hasn't let a blood disorder stop him from playing sports and playing jokes. Dylan loves being outside as much as possible and his friends call him the "jokester." When he's inside, the 17-year-old said he's usually watching his favorite teams on ESPN.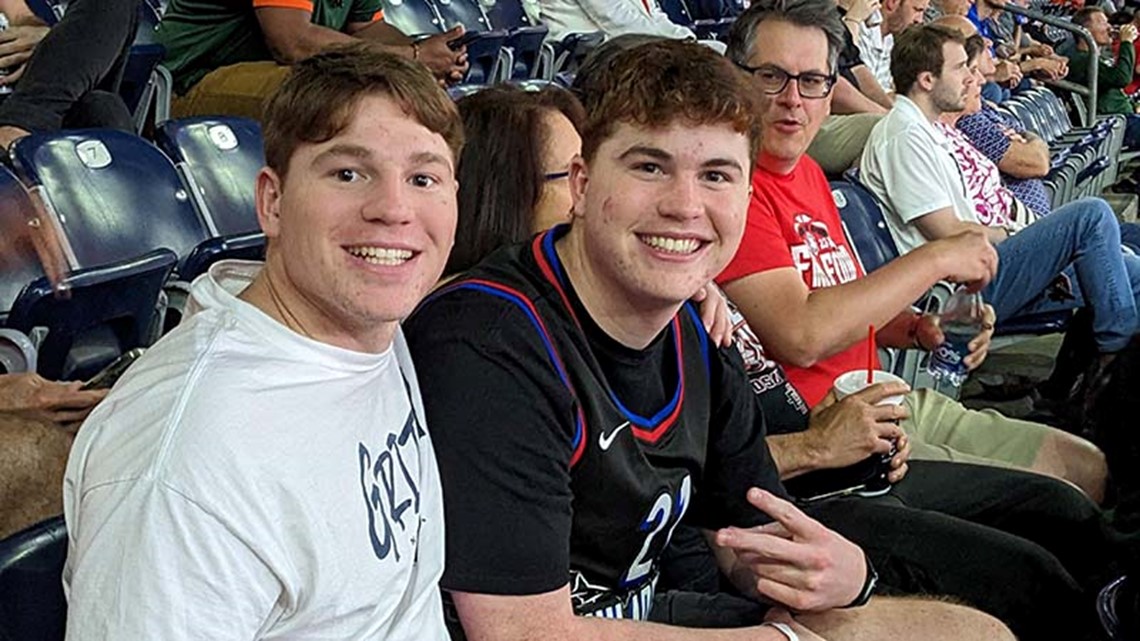 Gabriel
The Grand Rapids, MI fan was at the men's Big 10 Championship game a few weeks ago when he learned that his wish to attend the Final Four would be granted. Despite battling cancer, Gabriel is a standout basketball player on his high school's varsity team.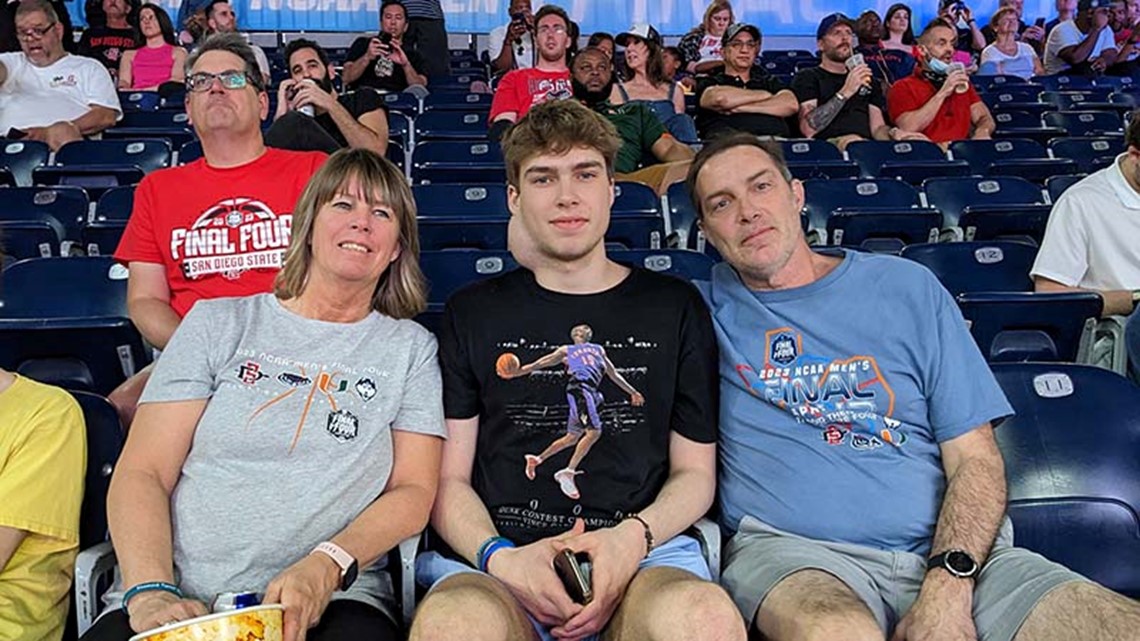 Jon Mark
If this Kentucky Wildcat fan isn't playing basketball outside he's probably inside playing hoops on his PlayStation 5. His family said Jon Mark and his dog, Jayme, are two of the 'Cats loudest fans. Even though they didn't make it to the Final Four, Jon Mark was thrilled to be going.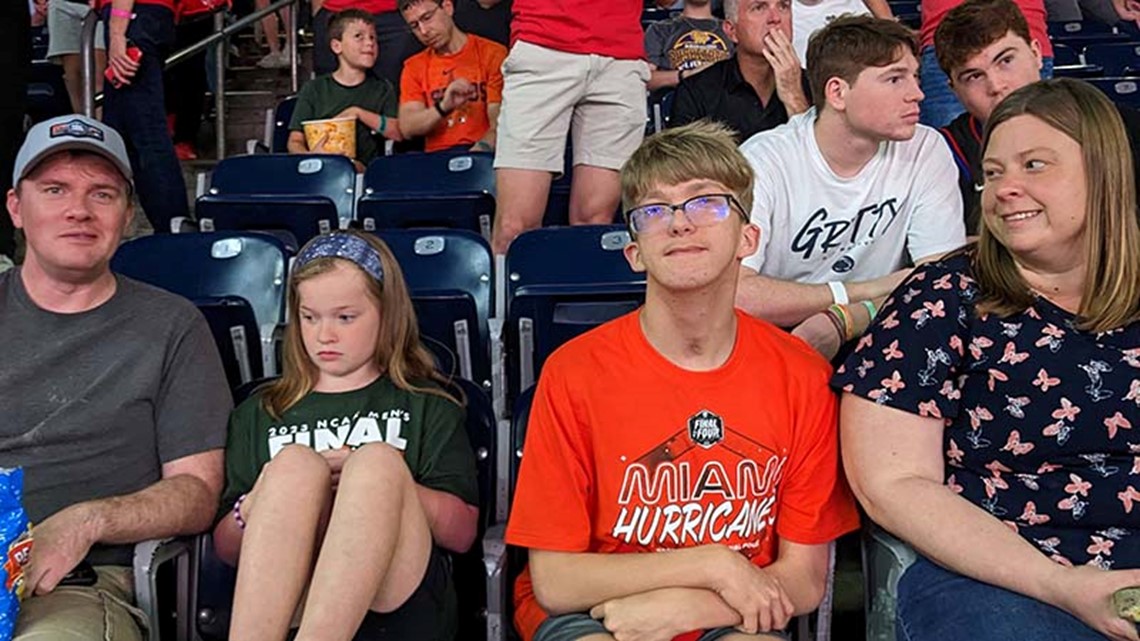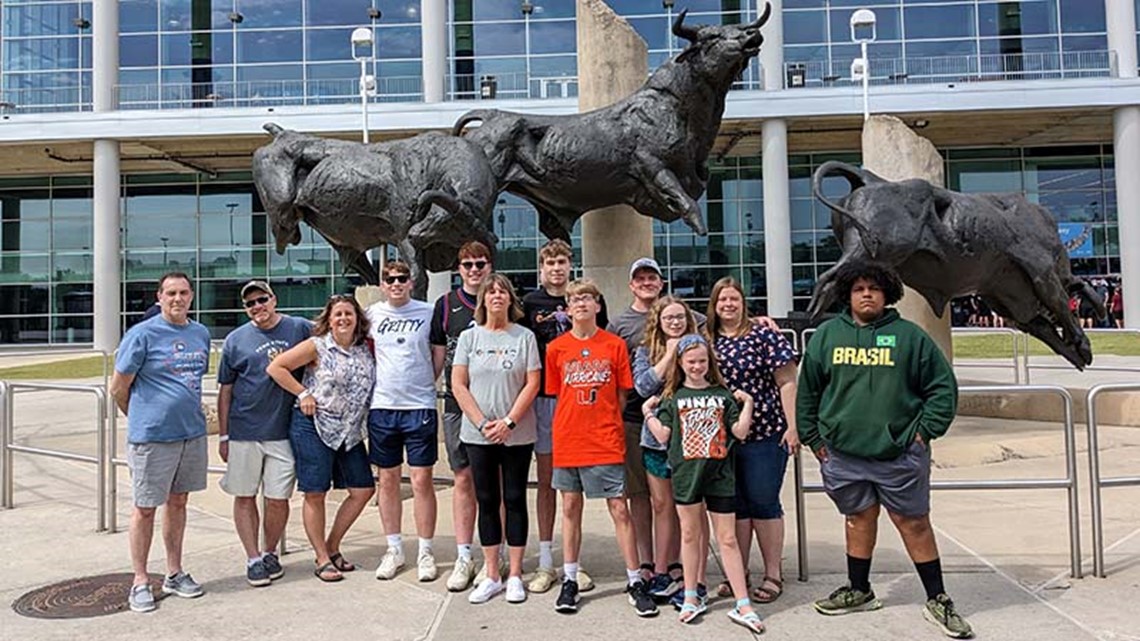 If you'd like to help Make-A-Wish make dreams come true, you can donate here.