HOUSTON – The defending champion Houston Astros have won the AL West again, and while no one wants to talk about the World Series too soon, it's hard to ignore the odds.
Opinion poll and statistical analyst blog FiveThirtyEight says, as of the most recent MLB game, the Astros currently have the best chance at not only going to the World Series this year but also winning it.
ALSO READ: MLB playoffs schedule, bracket on road to 2018 World Series
As of Wednesday morning the Astros have a 24 percent chance of winning the WS. The Boston Red Sox are close behind with a 23 percent chance and the Dodgers are in third place with a 13 percent chance.
fivethirtyeight.com
The Astros of course have to make it there first. The team's first post-season game is at home next Friday, Oct. 5., versus the Indians.
PHOTOS: Astros look more like GQ models for final regular season road trip
PHOTOS: Astros look more like GQ models for final road trip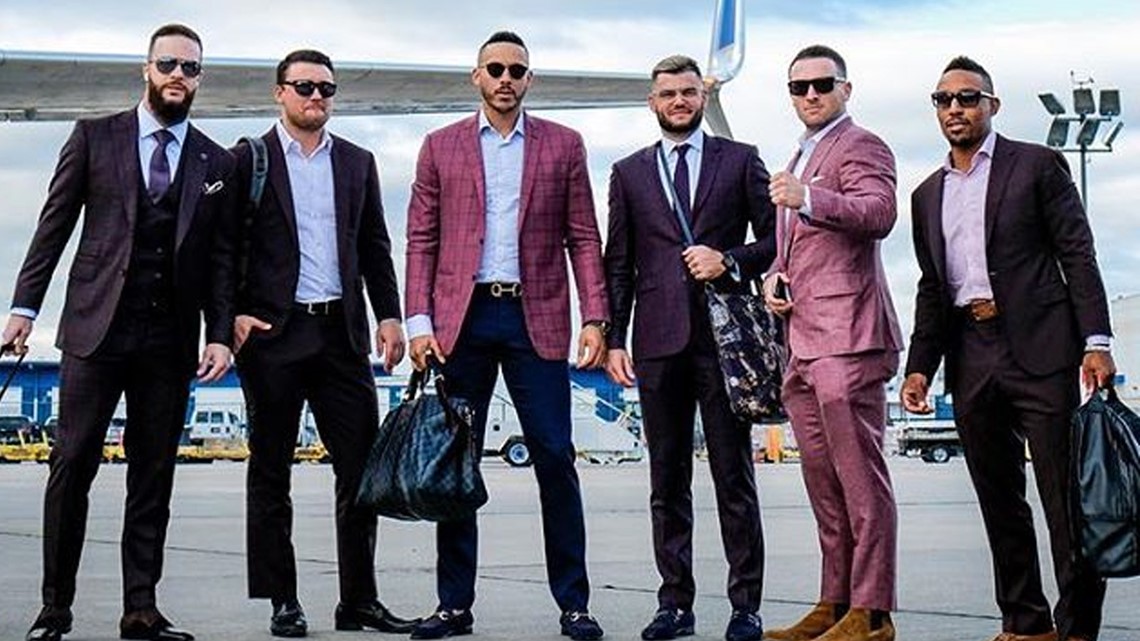 So how does FiveThirtyEight come up with these percentages?
"How this works: Elo ratings are a measure of team strength based on head-to-head results, margin of victory and quality of opponent. We're using an Elo-based system that also accounts for starting pitchers, travel distance and rest, with an average team rating of about 1500. This forecast is based on 100,000 simulations of the season and updates after each game," states the blog.
On Tuesday night, Houston captured its second consecutive AL West title with a 4-1 win over the Toronto Blue Jays followed by the Oakland A's 10-8 walk-off loss in 11 innings to the Seattle Mariners. It is the eighth division title in the Astros' franchise history.
(USA TODAY contributed to this story.)