HOUSTON – The Houston Astros swept the Cleveland Indians in the American League Divisional Series Monday with an 11-3 win.
Follow along on our live blog for the biggest moments leading up to and during Monday's Game 3 of the ALDS at Progressive Field in Cleveland.
We want to see fan photos of you decked out in your Astros gear! Use the #HTownRush on social media or send them to photos@khou.com.
Viewer Photos: Fans cheer on Astros during Game 2 of ALDS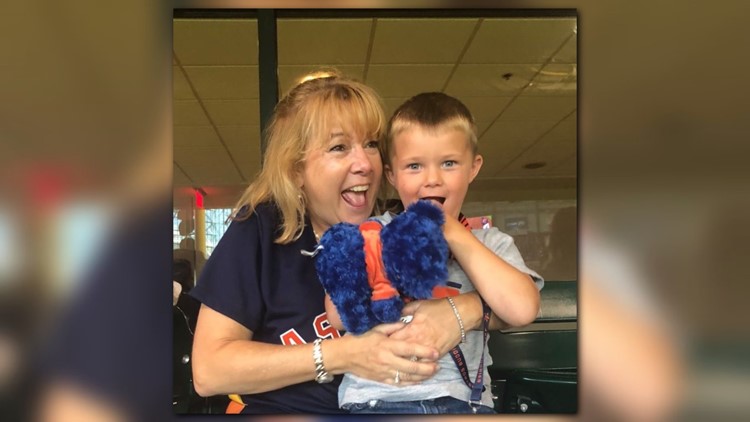 SWEEP! The Astros beat the Indians 11-3 to advance to the American :eague Championship Series!
The Astros keep piling on runs after Alex Bregman's RBI single.
Meanwhile, back at Minute Maid Park, fans are already lining up for ALDS Champions t-shirts.
Alex Bregman scores off a wild pitch, followed by a 3-run homer from Carlos Correa! Astros lead 10-2.
Marwin Gonzalez hits and RBI single to extend Houston's lead to 6-2.
George Springer hits a solo home run off of Cody Allen to extend the Astros' lead 5-2.
Marwin Gonzalez hits a 2-run double to put the Astros ahead 4-2.
Astros tie it up at 2 after Tony Kemp scores on Jose Altuve's grounder!
Astros fans #NeverSettle either.
Astros need to give Keuchel some help.
Astros keep the damage minimal.
Tribe gets one with sacrifice fly.
That was a tough one to stomach.
BASES LOADED requires ALL CAPS!
We'll take it! Thank you!
Time to get some offense going.
Scoreless heading into the 3rd.
Looking for that third out.
Photos: Astros sweep Indians with 11-3 ALDS Game 3 win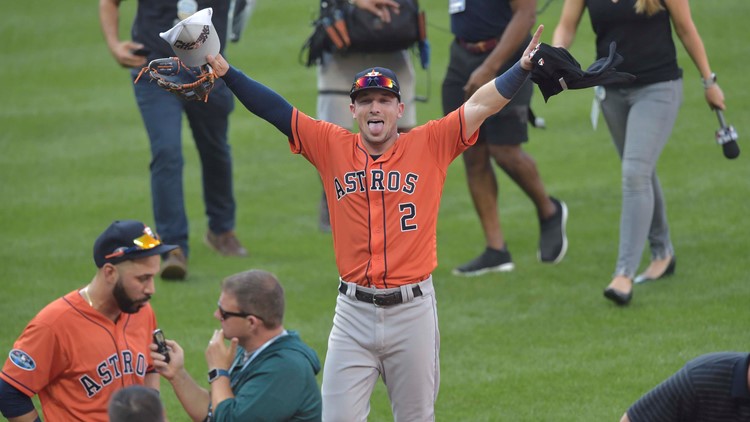 Manager A.J. Hinch says the team knows they still have work to do.
The Astros address the media before Game 3.
First look at today's starting lineup.
Will you be at the Watch Party?
What a way to start off the morning!
Let's keep the momentum going!