HOUSTON — "Hit a home run for my Grammie!"
Nicky, 8, of Katy, said he lost his "Grammie," his great-grandmother, earlier this month, so the young fan was looking for a way to honor her.
Nicky took a sign to Monday's Astros game against the Minnesota Twins that read, "Hit a home run for my Grammie!" The game was in the seventh inning when an Astros star unknowingly answered the call.
The Twins were up by 3 when Astros' second baseman came up to the plate. After Kyle Tucker, José Abreu, and Mauricio Dubón had made it on base to load them up for the star second baseman, Altuve sent a fastball to the left field for a grand slam.
When the ball landed in left field, fan Gunnar Hollier made the big catch. Then he turned and gave the ball to Nicky who was sitting in the row behind him as Astros fans celebrated the go-ahead grand slam.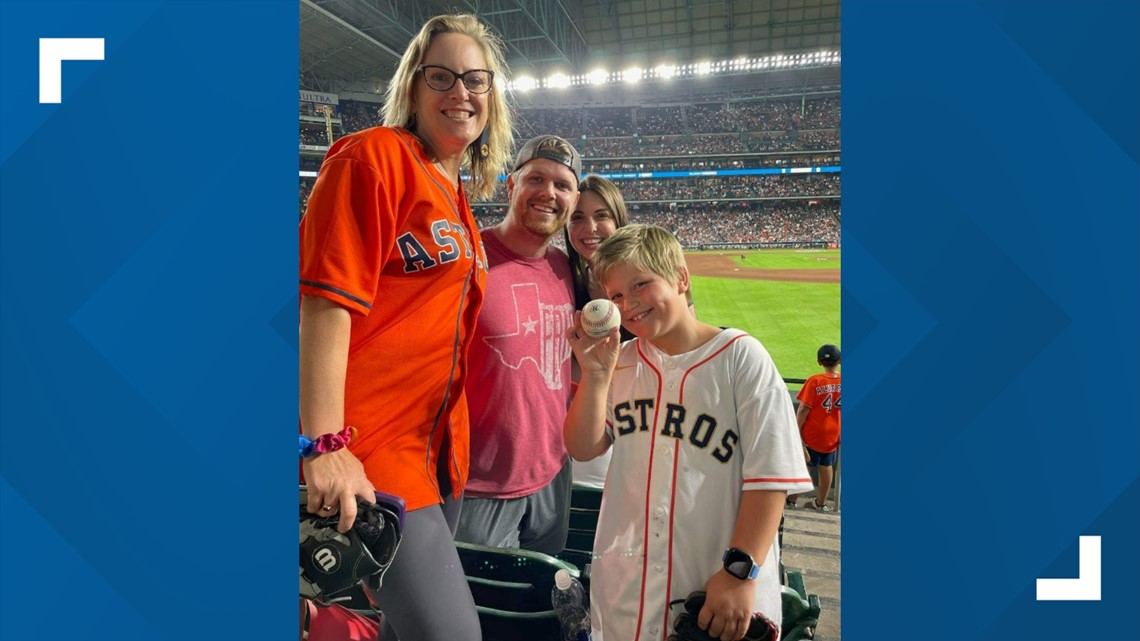 While the Astros couldn't take advantage of Altuve's big, eventually falling to the Twins, 7-5, in extra innings, the game provided the young Astros fan with a moment he will never forget.
The Astros Twitter account simply said: "Baseball is the best"
KHOU 11's Shern-min Chow will have more on the story coming up at 4 p.m.