The stage is set for the next round of the 2018 Major League Baseball postseason.
Beginning Saturday, the Houston Astros and Boston Red Sox will compete in a best-of-seven American League Championship Series, with the winner moving on to the World Series.
Photos: Astros sweep Indians with 11-3 ALDS Game 3 win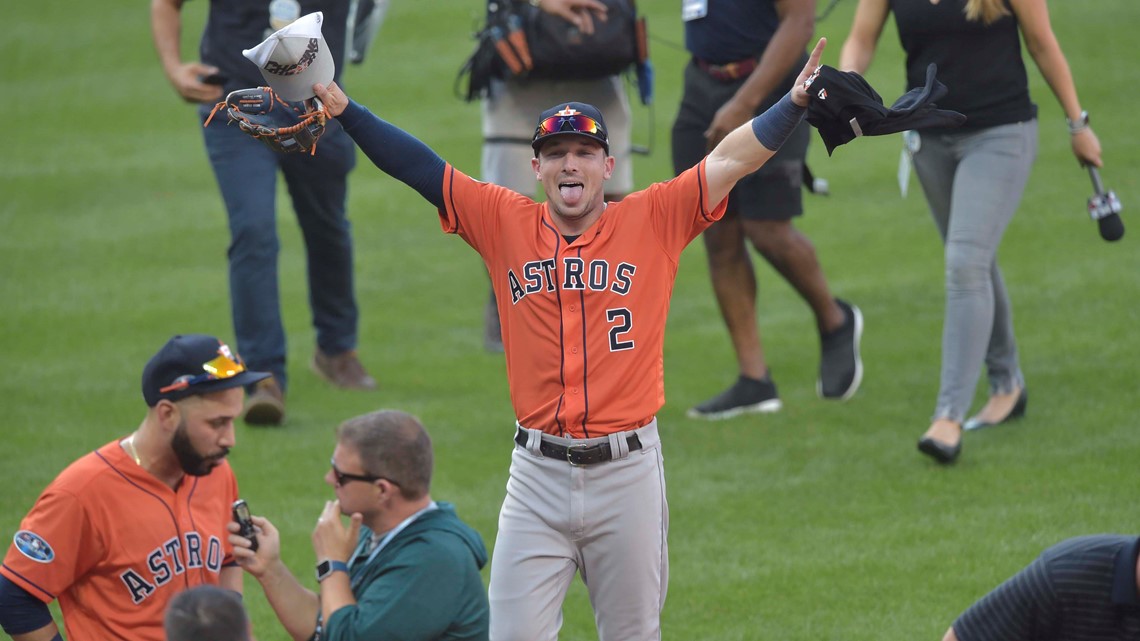 The Astros won the AL West after going 103-59 during the regular season.
The Red Sox, meanwhile, led baseball with a 108-54 record that resulted in an AL East division crown and home-field advantage throughout the playoffs.
The two sides played seven times during the regular season, with the Astros winning the series 4-3. It's worth noting the Astros outscored the Red Sox by three runs in those games, suggesting they were each close games.
The series gets underway with two games in Boston this Saturday and Sunday. The teams will play three games in Houston next Tuesday, Wednesday and Thursday. (if necessary)
The games will air on TBS, and can be streamed on fuboTV.
Here is the ALCS schedule:
Sat., Oct. 13 - 7:09 p.m. - Houston at Boston - aired on TBS
Sun., Oct. 14 - 6:09 p.m. - Houston at Boston - aired on TBS
Tue., Oct. 16 - 4:09 p.m.- Boston at Houston - aired on TBS
Wed., Oct. 17 - 7:39 p.m. - Boston at Houston - aired on TBS
Thur., Oct. 18* - 7:09 p.m. - Boston at Houston - aired on TBS
Sat., Oct. 20* - 4:09 p.m. - Houston at Boston - aired on TBS
Sun., Oct. 21* - 6:39 p.m.- Houston at Boston - aired on TBS
*- if necessary