The Cleveland Indians once rode their bullpen to the doorstep of their first World Series title since 1948. Those days are long past, however, and soon, their latest shot to end their championship drought may be, too.
After suffering a 3-1 loss to the Houston Astros in Game 2 of their American League Division Series, the Indians are faced with a significant task: Win three consecutive games against the 103-win Astros.
Photos: Astros take 2-0 series lead after defeating Indians, 3-1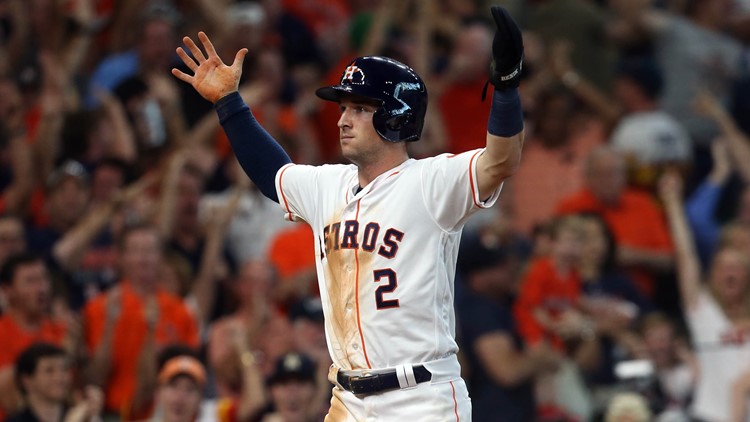 They're in this hole mostly for two reasons: The dominance of the Astros' starting pitching, and the failings of their relief corps.
Andrew Miller, the linchpin to the Indians' bullpen-fueled run to Game 7 of the 2016 World Series, gave up a go-ahead, two-run double to Marwin Gonzalez in the bottom of the sixth inning Saturday at Minute Maid Park, turning a 1-0 Indians lead into an advantage the Astros did not relinquish.
Viewer Photos: Fans cheer on Astros during Game 2 of ALDS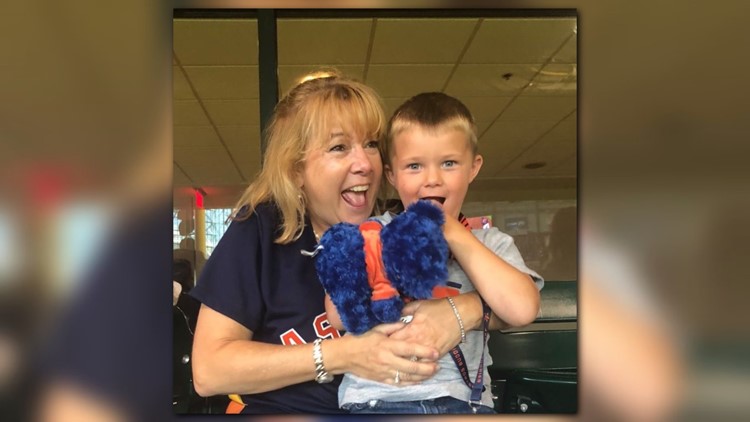 Turning point
When Jose Altuve chopped a ball down the third-base line and stumbled getting out of the box leading off the bottom of the sixth, Josh Donaldson had a choice to make: Let the ball roll foul - as it appeared it might - or snag it and throw out Altuve.
He chose the latter, yanked his throw wide and Altuve had an infield single. After a walk and a flyout, Indians starter Carlos Carrasco faced a two-on, one-out situation, yet had thrown just 77 pitches.
No matter. Indians manager Terry Francona lifted him for Miller, the 2016 ALCS MVP who at times struggled during an injury-plagued 2018 campaign.
Francona's move turned the switch-hitting Gonzalez around to the right side, from where he enjoyed a better batting average (.273 to .235) and slugging percentage (.436 to .395) compared to his left-handed hitting self.
Sure enough, Gonzalez ripped a two-run double into the right-field corner.
Miller compounded the mess, throwing a wild pitch and issuing two walks, one intentional. Trevor Bauer bailed him out with a pop-out and a strikeout, but an inning later gave up a solo homer to Alex Bregman, his second in as many games.
Man of the moment
Gerrit Cole. Unlike Carrasco, he was allowed to go deep - seven innings in fact, striking out 12, walking none and giving up just three hits in the exact performance for which the Astros acquired him in the off-season. Francisco Lindor's solo homer in the third was the Indians' lone extra-base hit off Cole.
It was Cole's first postseason victory since his playoff debut, when as a 21-year-old he beat the St. Louis Cardinals in Game 2 of the NL Division Series.
State of the Indians
They're going home, but that's about the only good news. Mike Clevinger will make his first playoff start, as the strikeout-happy right-hander tries to keep the Indians alive.
It won't matter if they can't hit. All-Stars Jose Ramirez and Michael Brantley, Donaldson, Jason Kipnis and Yonder Alonso are all hitless through two games. And Francona's first move to the 'pen must be his best move: Cody Allen dug the Indians a deeper hole when he entered in relief of Game 1, and Miller lost Game 2.
State of the Astros
They're now nine victories from defending their World Series title, and one win from dispatching the Indians, who many analysts believed might pose their gravest threat, particularly in a best-of-five format. They'll start Dallas Keuchel in Game 3, with key relievers Ryan Pressly and Roberto Osuna fresh after an off day.
Perhaps most important, they will play knowing they have three shots to win one, with Justin Verlander - and Cole - at their disposal in a Game 5.
Photos: Fans show Astros team spirit ahead of ALDS Game 2 at Minute Maid Park