FREEPORT, Texas — Turns out, a bunch of unwanted bananas at the Ports of America in Freeport were worth nearly $18,000,000.
That's how much the cocaine found hidden beneath the bananas would have sold for on the streets, according to the Texas Department of Criminal Justice.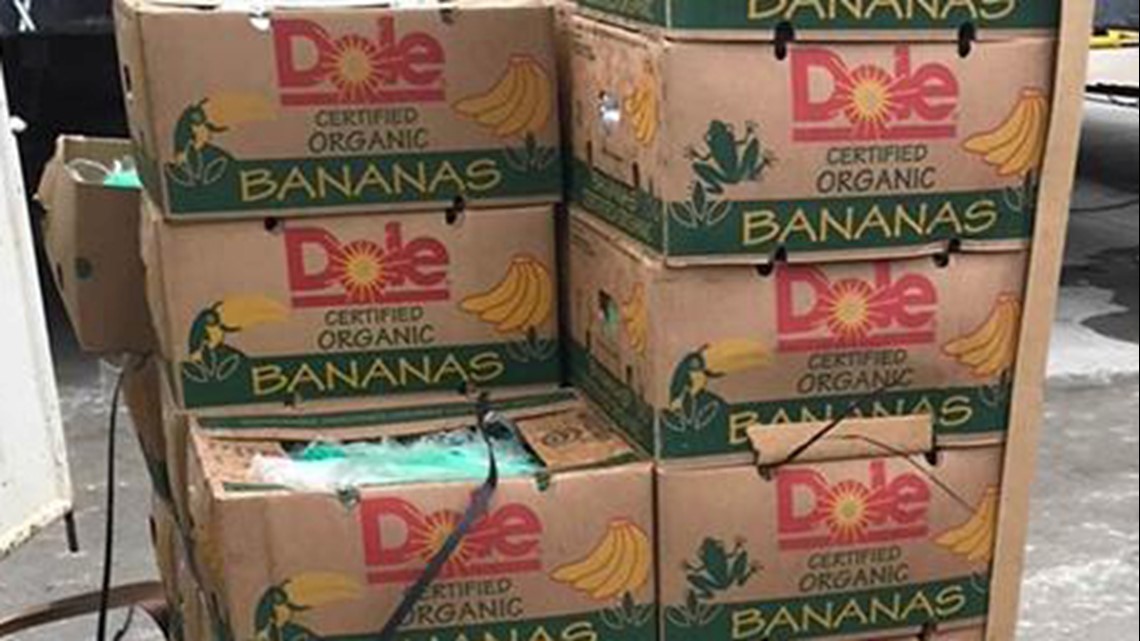 The port offered two pallets of the fruit to the TDCJ since no one ever claimed them.
Two sergeants from the Scott Unit were loading up the bananas when they noticed one of the boxes felt different.
They snipped the straps, opened it up and found a bundle full of a white powdery substance hidden beneath the bananas.
U.S. Customs agents confirmed it was cocaine. They searched all 45 boxes and found 540 packages of cocaine with an estimated street value of $17,820,000.
U.S. Customs and DEA agents are investigating.
They might never know who the drug shipment was meant for, but some dealer somewhere is probably in a bunch of trouble right now.