HOUSTON - Watching the 4141 Locomotive carry President George H.W. Bush to his final resting place was a historic day for Texans.
That's why a KHOU 11 News viewer wanted to verify articles that say the special train will be located in Omaha, Neb., rather than Texas.
A spokesperson with Union Pacific explained there are different plans for the locomotive and the rest of the train.
Union Pacific says the other cars are part of their Heritage Fleet, which dates back to 1912. Each car chronicles a different chapter of Union Pacific's history.
PHOTOS: 4141 train carries President Bush to College Station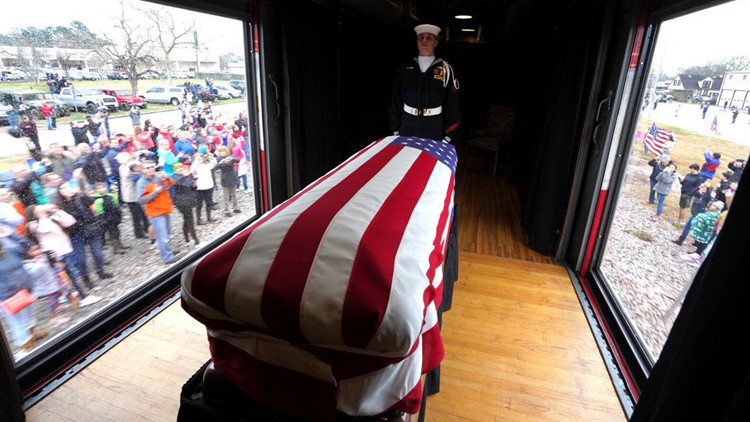 That fleet is already back in rotation, which includes the Council Bluff's Car that carried President Bush's casket.
The 4141 locomotive is in Omaha now, but that doesn't necessarily mean it will be there forever.
Union Pacific says they're taking their time to carefully consider where its permanent home should be.