UNT student on alleged gang rape: 'I was just some piece of meat'
She says after members of the basketball team sexually assaulted her, they asked her to join their escort service. UNT says it investigated, and no coaches were linked. But WFAA found otherwise.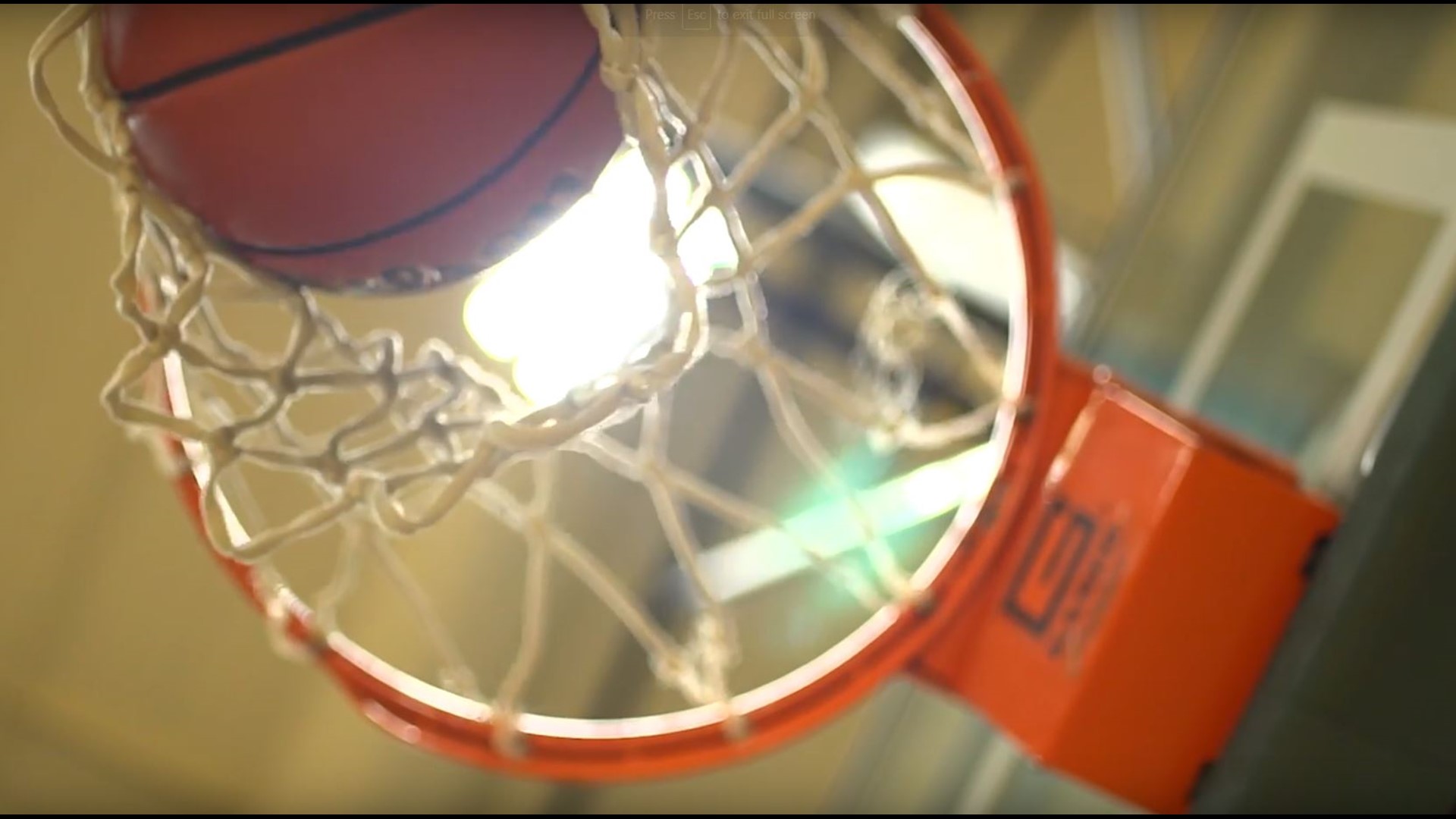 WFAA has uncovered troubling findings about a University of North Texas investigation that started last year regarding sexual assault and prostitution allegations involving members of the school's basketball team.
The UNT investigation began after a then-18-year-old freshman student alleged she was gang raped by three UNT basketball team members – and hours later asked by one of them to join an escort service.
An out-of-state coach also was swept up in the investigation when he allegedly paid to have sex with a second UNT student.
UNT officials called the criminal incidents "isolated" and even paid $95,000 to a national law firm that produced a four-page report, which gave a clean bill of health to the basketball program.
A WFAA review, however, found UNT failed to speak to suspects for weeks, and key evidence was not secured. Even a link to a member of the coaching staff was not disclosed publicly.
Though the alleged sexual assault and prostitution occurred off-campus, UNT handled the investigation rather than partnering or deferring to Denton Police. Crime victim advocates and others told WFAA that such a lack of partnership may raise concerns.
Despite claims of their attempt to be "transparent," UNT officials failed to turn over the majority of WFAA open records requests. UNT failed to turn over internal emails between numerous UNT officials, text messages, and many police reports, saying aspects of the case remain pending in court.
Now, more than a year after the UNT investigation began, the student who alleged she was sexually assaulted told WFAA she felt compelled to speak out.
"I don't feel like they [UNT] did their entire job," the former student said. "They were more concerned about keeping their school looking shiny and clean."
"I don't want them [UNT] to think this is okay," she added. "I want to tell my story. I don't want other girls to go through this."
Ultimately, three members of the UNT basketball team were arrested. Derail Green, a basketball player and Brian Johnson, the team manager, were arrested on charges of promoting prostitution. Rickey Brice Jr., another player, was arrested for drug possession.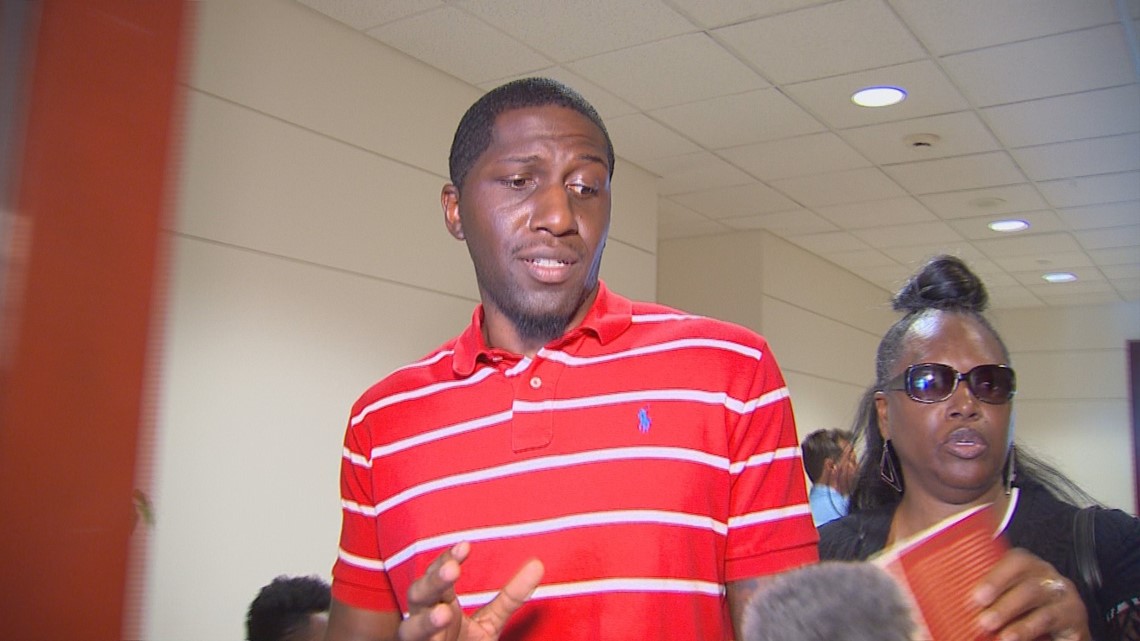 Though UNT police found credible evidence the two basketball players and team manager sexually assaulted the freshman student, a Denton County grand jury declined to indict any of the three suspects on the charges.
Johnson received probation after he pleaded to two charges of promoting prostitution. Green has a court hearing in December on a promoting prostitution charge.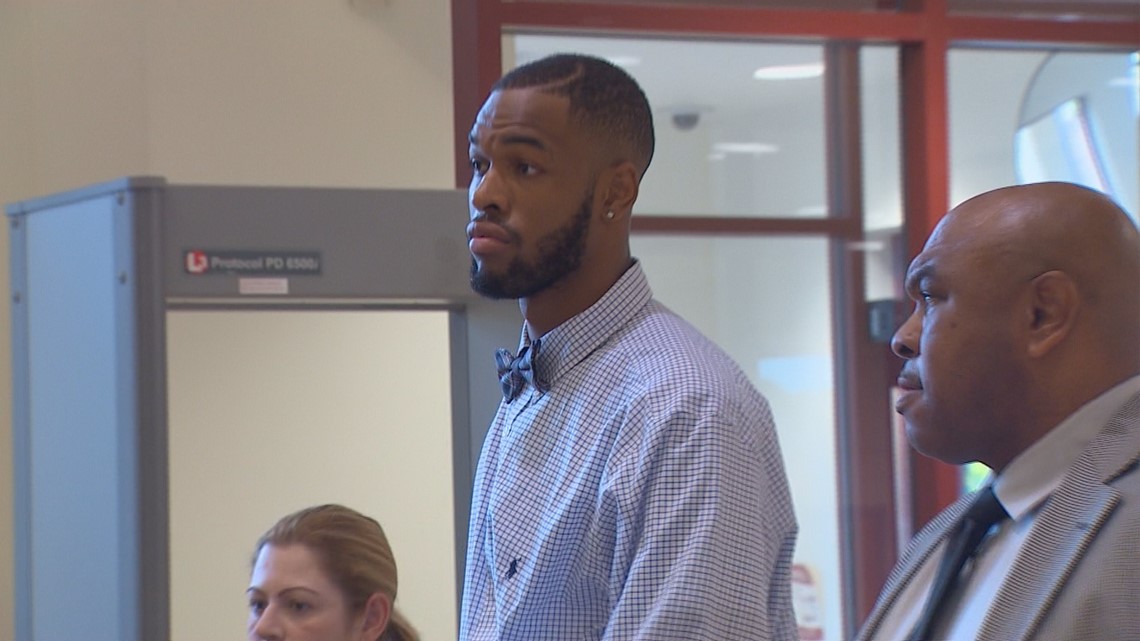 Brice's drug possession case is still pending, as he awaits acceptance into a pre-trial diversion program, according to the Denton District Attorney's office.
The three basketball players declined to speak with WFAA.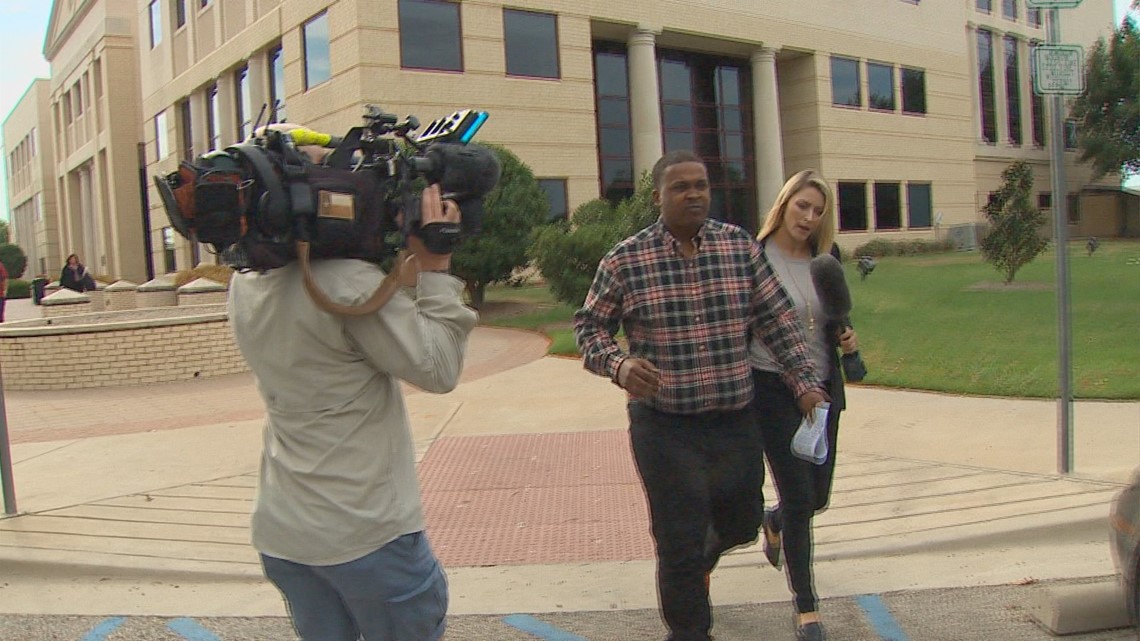 The freshman student who did talk to WFAA said the alleged assault involving the basketball players and team manager occurred when she went to an off-campus apartment.
"They take turns just having sex with me," recalled the student. "…I was just some piece of meat that they were literally passing around. I stayed in the shower for like an hour-and-a-half just trying to wash them off of me."
"When I got back to my dorm, immediately I went to my RA who was basically my best friend at the time," the student said.
The dorm RA, or resident assistant, told WFAA that the student told him about the alleged assault. And he reported it to UNT police.
Read the initial police report here.
The next day, she said she received a call from two of the alleged assailants – Green and Johnson.
"I wanted to hang up immediately when I saw he was calling me, but my RA told me to answer it and put him on speaker," the student said.
"He (the team manager) tells me about the opportunity of an escort service," she said. "…I basically asked him: 'So what are you a pimp?'"
Her dorm RA told WFAA he was shocked at the on-going conversation on speaker.
"He [Johnson] said that pimps take all your money," the RA recalled. "You're going to be making money. So, I'm not a pimp."
"They said that it would be professional individuals - so it wouldn't be any type of students or anything like that, but it would be like coaches, scouts that would come in town," the RA added.
Both the student and RA reported the sexual assault allegation and telephone conversation to UNT police.
When she came forward, the student said a UNT official pressured her and her mother only to talk to university police, and not to speak to Denton Police.
"She was adamant," the student's mother recalled. "Adamant it had to be their own police department. Why did it have to be? Unless they wanted to control it."
UNT officials have declined to discuss any details on-camera regarding their investigation, and only agreed to answer questions in writing.
In an email response, UNT President Neal Smatresk said that UNT and Denton Police "mutually agreed" to let UNT police take the lead because the university police department "is a nationally accredited agency and is trained to investigate sex offenses."
UNT officials repeatedly have said that the criminal incidents "appeared to be isolated."
Read the UNT president's statements here.
Police records, however, said that Brian Johnson – the team manager – admitted to UNT that "there were other incidents in which he made arrangements for clients to engage in sexual acts in exchange for money."
Read the arrest warrant affidavits in the case here.
When shown the records, Courtney Underwood, a crime victim advocate for 15 years, said the handling of the investigation raises concerns.
"It makes it look like there was this one little blip, this one little thing, they're all off the basketball team, you know, we fixed it," Underwood said. "…And we've washed our hands of it. It's over. Nobody needs to worry about it."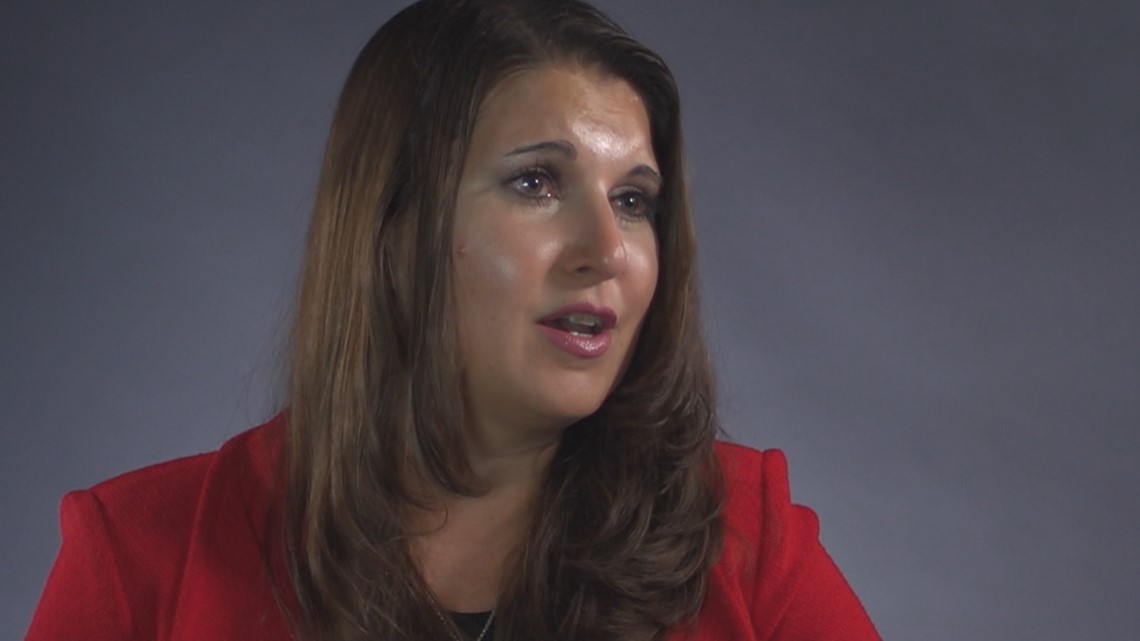 "It looks like a cover-up," added Underwood who has worked with university and area police departments to ensure sexual assault cases are properly investigated. "…Someone shut this down."
WFAA also questioned the outside law firm report that found no "red flags."
The report, for example, found no links to the men's basketball program.
"…the program under the prior coaching staff did not create, encourage, condone, nor appear to tolerate the type of behavior that was the subject of the arrests," the report said
But WFAA discovered the alleged sexual encounter between Marlon Terry, then a Louisiana basketball coach, and a UNT student happened in the apartment of UNT assistant coach and chief recruiter David Anwar.
That's according to police records, the Denton District Attorney's office confirmed. Police also obtained phone records and a statement from team manager Brian Johnson about the incident, UNT police records show.
WFAA reached Anwar, who now is coaching in New Mexico, by phone for comment.
Anwar acknowledged knowing Marlon Terry. But when asked about the use of his apartment for the alleged sexual encounter, he told WFAA, "I deny everything," and hung up.
Terry was arrested on charges of prostitution and is scheduled for trial in January.
The student and her mother said they believe any possible criminal activity may have been much bigger.
"The police chief did tell me there were four or five more arrests," the student's mother told WFAA.
But the case never went further.
"They were ready to just kick me to the side and keep me quiet to save some of their basketball program," the student said.
The University of North Texas released a response to this report Friday.