Some University of Houston students are preparing for a fashion show but they're not designing clothes.
They'll be showing off "wearable technology."
"This piece is a detector," said industrial design major Josh Probst as he showed us his 3D-printed face mask.
It detects pollution and lights up green, yellow, or red depending on the threat.
"This is a way for them to understand they're in a dangerous area," said Probst.
Students Quinn Edgecombe and Ronnie Finger designed a product they call "Cali."
It's a wearable physical therapy device that helps calibrate, or correct, balance issues like vertigo.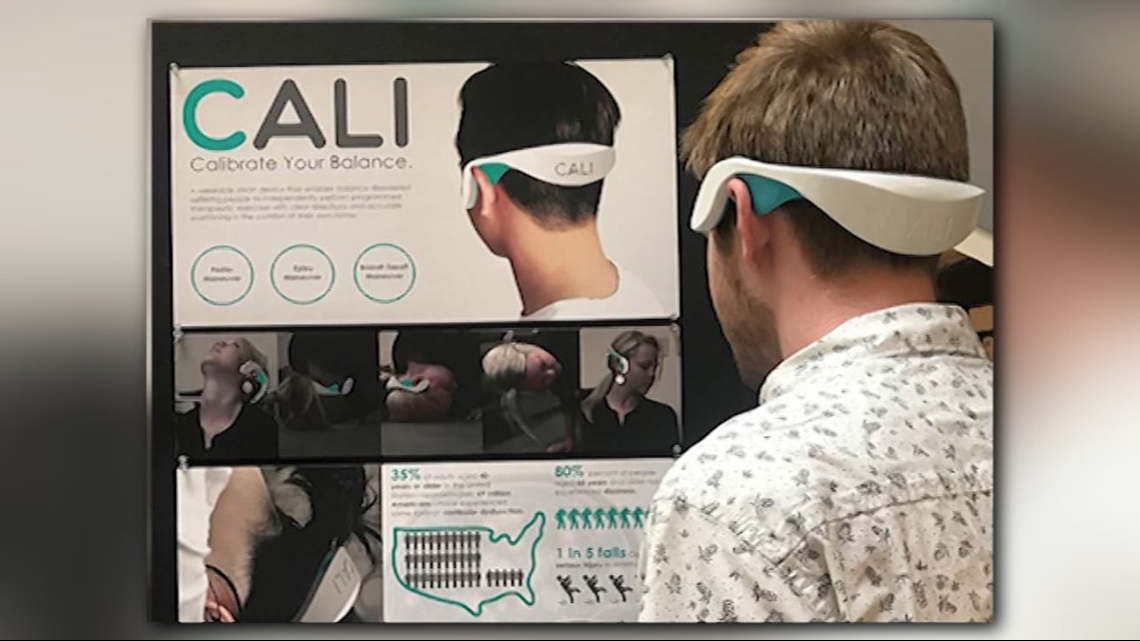 "This has a geoscope built into it and track the motion of your head during exercises and makes sure your head is in the right position," said Finger.
Edgecombe helped develop Cali after her own grandfather broke both hips thanks to falls.
"His name is grandpa John, John Weaver," said Edgecombe.
She hopes the product will eventually help others avoid such problems.
"The action of falling and the action of the problem of elderly people falling," said Edgecombe.
Their prototypes and many others will be on display during a "fashion show" and larger showcase later this week.
And, perhaps, they'll be on the market in the not too distant future.
"Let's hope so," said Finger.
Click here for more information about the UH industrial design showcase and the prototypes.